One of the last Patriots members tied to their Super Bowl teams, Jonathan Jones is less than a week away from hitting free agency for the first time. The Pats would like to retain their longest-tenured cornerback, and he wants to stay in New England as well.
Jones anticipates talks ramping up early next week, Karen Guregian of the Boston Herald notes. The Pats have until 3pm CT Monday to continue exclusive negotiations with the eighth-year veteran, who can begin talking to other teams once the legal tampering period begins. But it sounds like the Patriots would not be eliminated from the conversation once the NFL's soft free agency starts.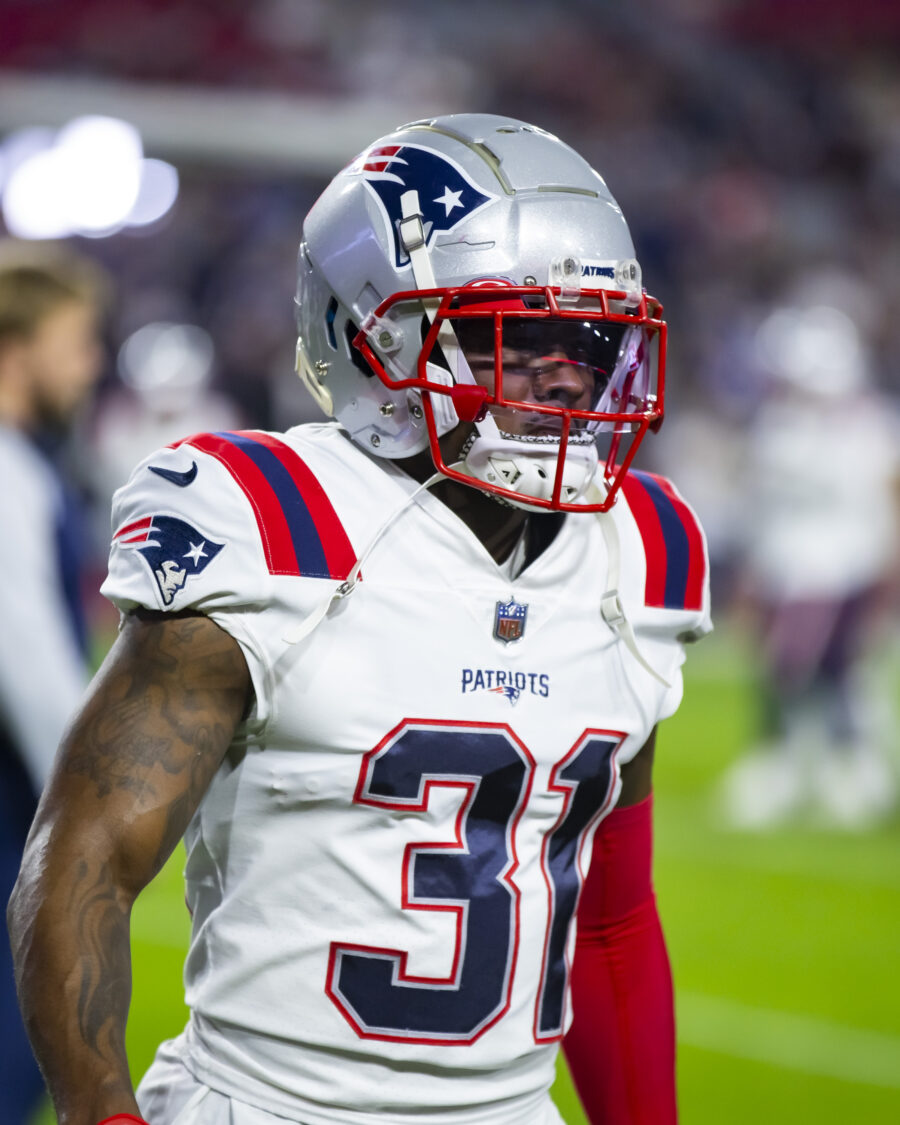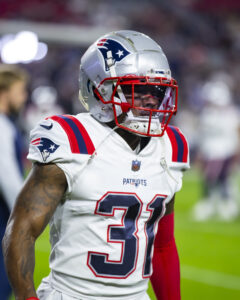 "That's the desire, to be back here. It's what I know; it's what I love; It's New England," Jones said, via Guregian. "It's hard to say no to New England. Being here, is where I've spent a lot of my adult life. It's been a part of my journey and I love it. [The Patriots] have been a big part of my life."
Jones, 29, landed in New England as a UDFA in 2016 and quickly became a critical part of Bill Belichick's secondary. The Pats used Jones as their primary slot corner beginning in 2017, lining him up in a veteran-laden group that included the likes of Malcolm Butler, Stephon Gilmore and Jason McCourty. Those higher-profile players have all departed, joining Logan Ryan in leaving New England in recent offseasons. But the Pats made Jones a priority previously, extending him on a three-year, $21MM deal before the 2019 season. Jones played out that contract.
The Pats used Jones more on the outside last season, after he returned from a shoulder injury that ended his 2021 season early. And he showed potential as a boundary player. The team still has Jalen Mills under contract and now employs two other Joneses — Marcus and Jack — at corner on rookie deals. It is unclear if teams will view Jonathan Jones as a pure slot corner or be seen as a versatile presence. Slot corners continue to struggle on the market, at least compared to top boundary players, so Jones seeing more time on the outside last season likely benefited him.
Jones joins Jamel Dean, Byron Murphy, Rock Ya-Sin and James Bradberry as some of the top corners available. Age will also be a factor in Jones' free agency; both he and Bradberry will play out their age-30 seasons in 2023. That should help make Jones fairly affordable for the Patriots, who have more than $31MM in cap space.
Follow @PFRumors