Evan Engram's one-year "prove it" deal ended up benefiting both he and the Jaguars. The former first-round pick provided a significant boost at a position the Jaguars had struggled to staff for many years.
The former Giants draftee caught 73 passes for 766 yards — both career-high marks, with the yardage figure setting a new Jags single-season standard by a tight end — and four touchdowns this season. Engram added 12 catches for 124 yards and a score in the playoffs, setting himself up for a nice payday. Engram said he wants that payday to come from the Jaguars. The team would prefer that arrangement as well.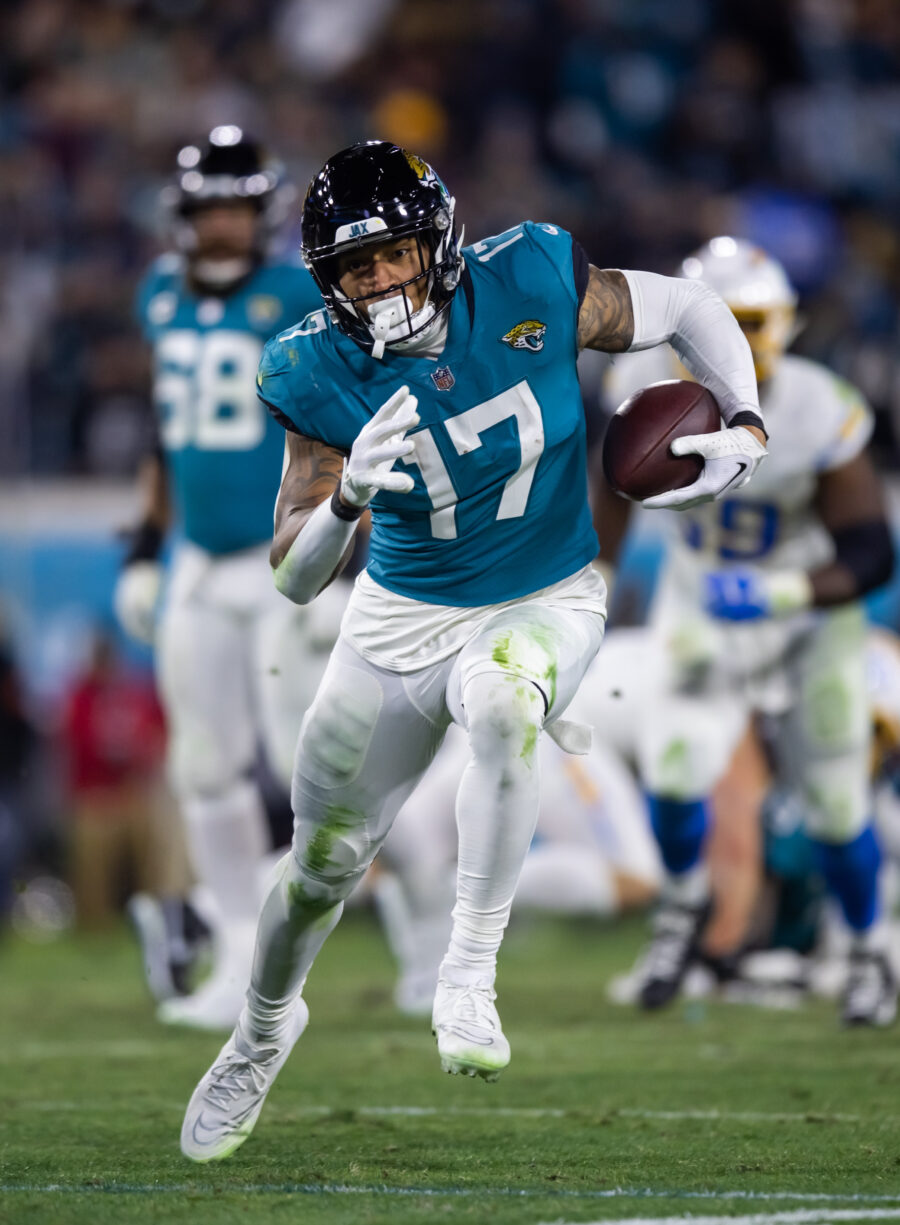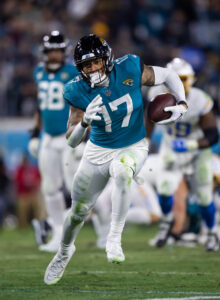 "Obviously, we would love to have Evan back," Jags GM Trent Baalke said. "Evan and I visited [Monday], and he went around the building and visited with everybody. I think it's mutual. Now we got to make it happen. That's something that we're going to work on with Evan, and all the other free agents that we have. We have a list of them that we got to mow down one at a time."
With a new decision-maker in place for a third straight year, the Jags' 2022 offseason veered toward adding outside talent rather than retaining their own. The team doled out historic free agency dollars to acquire a handful of vets, and that class moved the needle for a previously downtrodden team. Engram was among the names added, but the Ole Miss product's one-year, $9MM deal did not exactly register on the same level the Christian Kirk or Brandon Scherff pacts did. But Engram will be seeking a raise ahead of his age-29 season.
Engram outperformed all three of last year's franchise-tagged tight ends — David Njoku, Dalton Schultz, Mike Gesicki — and fulfilled some of the promise he showed as a rookie. Some injury trouble and bleak Giants offensive setups hindered Engram during his rookie contract, but now that he showed value in Doug Pederson's offense, targeting second-tier tight end money would make sense. Njoku and Dawson Knox each signed extensions in the $13MM-per-year range during the 2022 offseason; Engram can reasonably pursue a similar accord.
The Jags have Trevor Lawrence's rookie deal on their books for at least one more season, but they do now have three veteran receiver contracts on their books. Calvin Ridley's fifth-year option ($11.1MM) is now Jacksonville's responsibility. The team signed Kirk for $18MM per year and Zay Jones at $8MM AAV. After holding considerable cap space going into the 2022 offseason, the Jags are projected to be $13MM-plus over the 2023 cap. The team also has right tackle Jawaan Taylor and edge rusher Arden Key due for free agency. Jacksonville will need to make some adjustments ahead of free agency, and Baalke said fans should not expect a spending spree close to last year's effort.
The franchise tag will be a tool the Jags can use to keep Engram; it is expected to come in just north of $11MM. Baalke said he would prefer not to bring the tag into play, but the Jags both have a history of using it (most recently with Cam Robinson, twice). They also had struggled for a while to generate much production from the tight end spot. No Jags tight end since 2012 (Marcedes Lewis) came within 200 yards of Engram's 2022 total. Considering Engram's impact on Lawrence's development, it should be expected the team will enter negotiations to retain the 6-foot-3 target soon.
Follow @PFRumors