Tight ends did not factor prominently into the Giants' surprising 2022 run to the divisional round. While the team's pass-catching group doubled as one of the NFL's worst, no Giants tight end topped 275 receiving yards last year. This led to the Darren Waller trade.
Prior to sending the Raiders a third-round pick for the former Pro Bowler, the Giants finished out a five-year relationship with Evan Engram. The 2017 first-round pick went through an up-and-down tenure in New York, eventually relocating to Jacksonville after a mediocre contract year.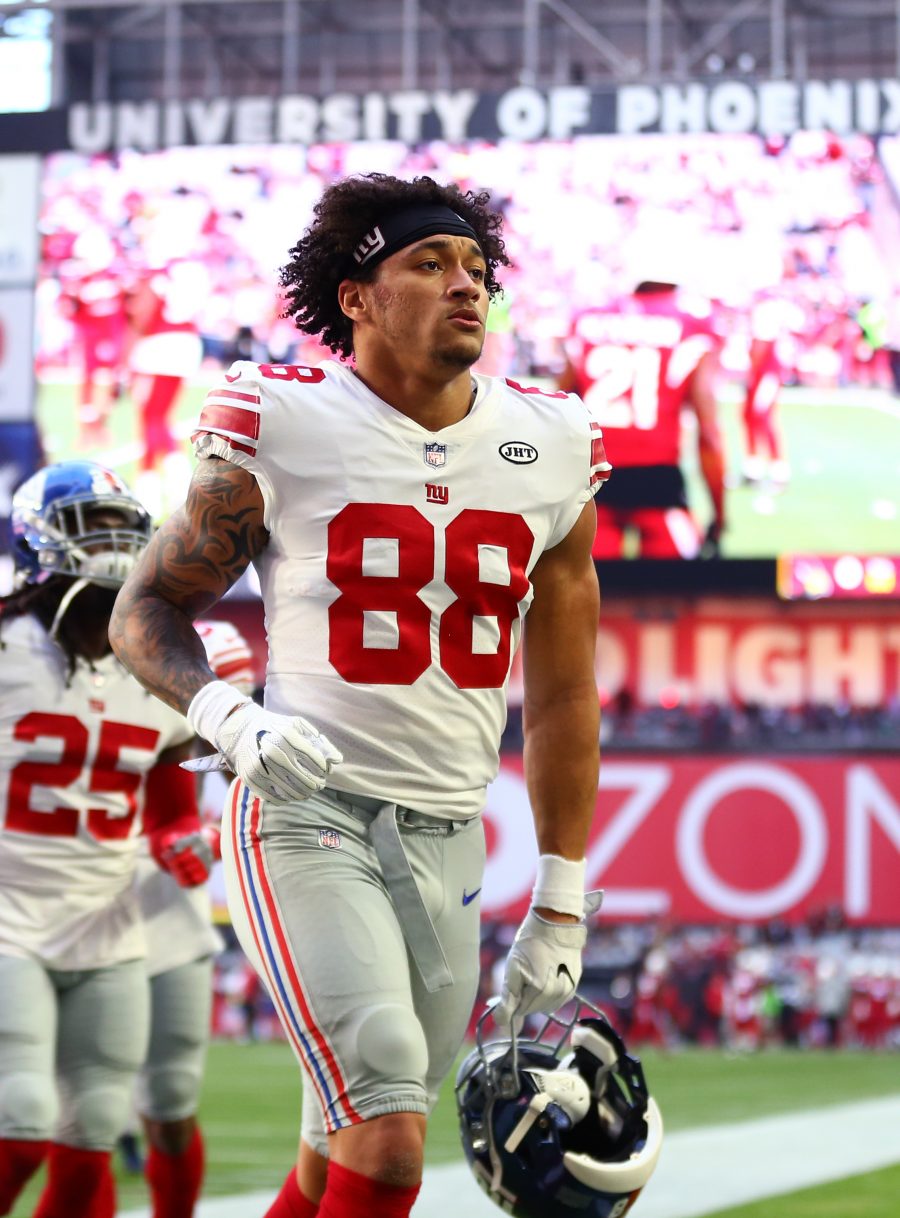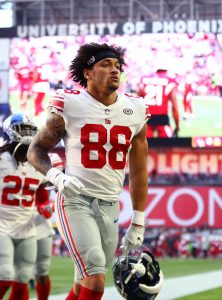 Although the Giants hired a new GM-HC tandem last year, the Joe Schoen–Brian Daboll regime has not been hesitant to pay players acquired by previous front offices. Daniel Jones re-signed in March, and subsequent offseason extensions for Dexter Lawrence and Andrew Thomas commenced. The team re-signed Darius Slayton and Sterling Shepard as well. But the Giants cut off their Engram partnership after five seasons, letting him hit the market and sign a one-year, $9MM Jaguars deal. This came after the Giants did not make an offer to retain the talented but inconsistent tight end, per Michael DiRocco and Jordan Raanan of ESPN.com.
A "prove it" deal made sense for Engram, who trudged through his worst season in 2021. Engram's 408-yard season worked out to just 27.2 per game — by far a career-low mark. Then again, the Giants' 2021 season was not exactly teeming with skill-position success. The team fired OC Jason Garrett midseason and promoted Freddie Kitchens, and when Jones went down with a neck injury, the Mike Glennon–Jake Fromm duo struggled to the point Joe Judge — viewed late that season as a fairly safe bet to stay for a third year — ended up on the chopping block.
Engram did eclipse 650 yards in two of his first four seasons, posting one of this century's best rookie-year tight end yardage totals in 2017 (722) and making the Pro Bowl in 2020. The '20 showing came after the Giants picked up the Ole Miss product's fifth-year option. His Jaguars contract year brought a return to that form.
Indicating he expected to receive more interest than he ended up drawing, Engram said only four teams contacted him in free agency. With the Jaguars needing to offer $9MM — more than 2022 franchise tag recipients Dalton Schultz and Mike Gesicki received this offseason — it was clear at least one other team expressed reasonable confidence Engram could recover. After setting a Jaguars single-season tight end yardage record (766), Engram posted 12 receptions for 124 yards in the playoffs. This production led to the Jags tagging Engram and extending him on a three-year, $41.25MM deal. Engram entered the season as the NFL's seventh-highest-paid tight end; through six games, the seventh-year pass catcher has 36 receptions for 301 yards.
After their successful 2022 slate, the Giants traded the No. 100 overall pick — the selection they received for Kadarius Toney before the 2022 deadline — for Waller. The ex-Raiders star is two years older than Engram, at 31, and has battled injuries in recent years. Despite a nagging groin issue, Waller has suited up for each Giants game. He has 28 catches for 282 yards in what has been a disappointing season for New York's offense, which has seen injury trouble prevent a true evaluation of Jones or his skill crew. The Giants restructured Waller's contract upon acquiring him, adding a $7.1MM dead-money charge were the team to move on in 2024.