After the Raiders' previous regime made some missteps in recent first rounds, the Josh McDaniels–Dave Ziegler duo passed on all three of the team's fifth-year options for 2023. Josh Jacobs was the most surprising such move, but he turned his contract year into a statement season.
Jacobs leads the NFL with 1,608 rushing yards and tops the league in yards from scrimmage (2,003); he is pushing to join Marcus Allen as the only Raiders to claim rushing titles. Allen's top season, for which he was awarded MVP honors, came in 1985. While Jacobs might not quite break Allen's single-season team records for either rushing yards (1,759) or scrimmage yards (2,314), he is unlikely to leave Las Vegas in 2023.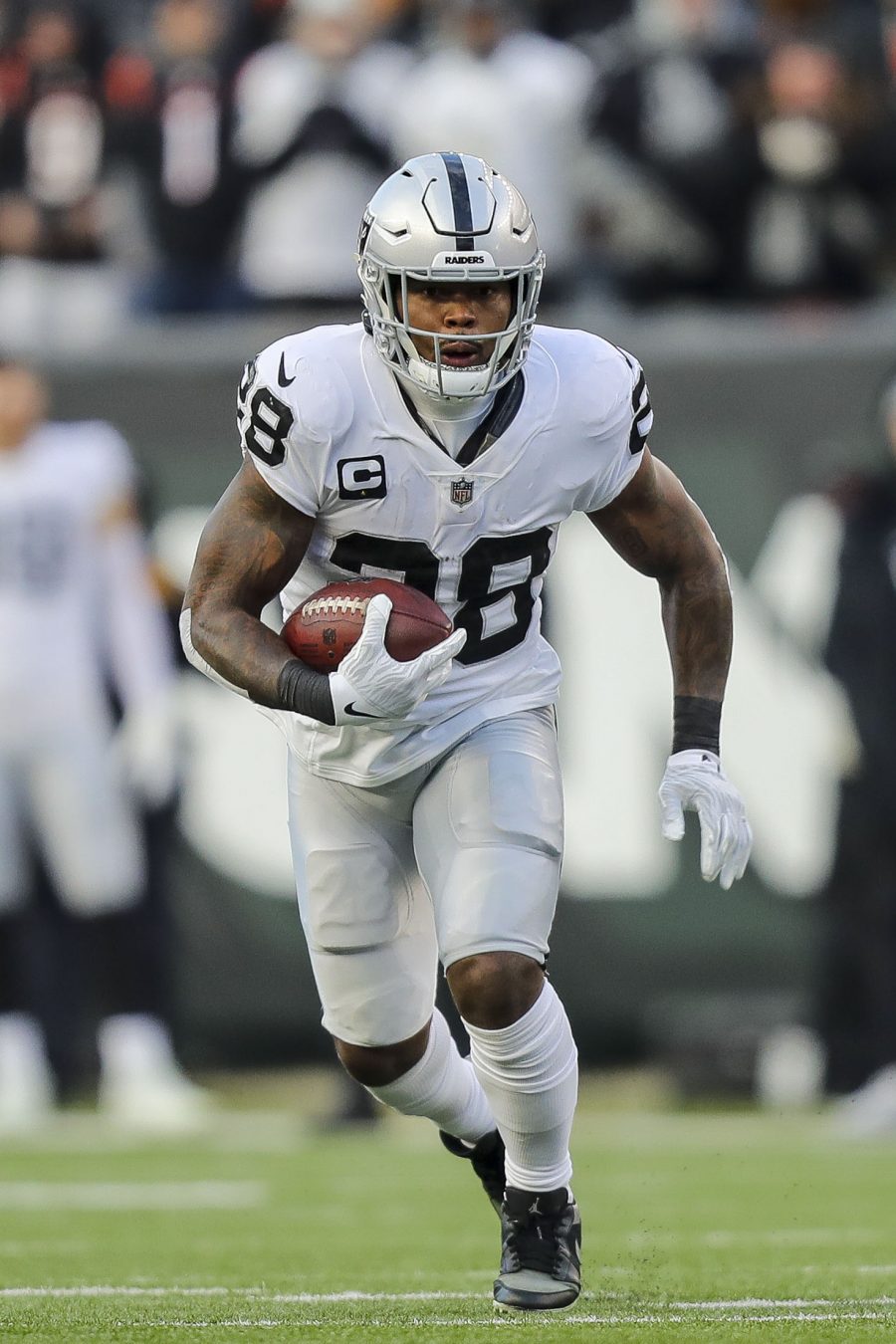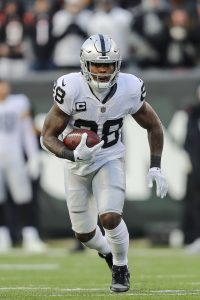 The Raiders are expected to retain Jacobs — either via a long-term contract or the franchise tag — rather than letting him hit free agency, Vincent Bonsignore of the Las Vegas Review-Journal reports. Jacobs joins a crowded cast of starter-caliber running backs eligible for free agency in March, but his 2022 season has enhanced his value considerably.
Considering the running back tag is only expected to come in at around $10MM, that becomes a valuable tool for the Raiders regarding Jacobs. The team can cuff the breakthrough back with the tag and either work out an extension before the July 15 deadline or see if 2022 was a fluke before coming back to the table in 2024. The Giants are likely to proceed this way with Saquon Barkley. After entering the season on an uncertain path — one that included a short stretch of trade rumors — the Alabama alum looks like he will remain in place as a cornerstone Raider.
The Raiders took Jacobs 24th overall, selecting him with the pick obtained in the 2018 Khalil Mack trade. Jacobs has logged a career-high (by far) 323 carries this season but has also stayed healthy, playing in all 16 Raiders games. That is a first, as minor injuries nagged him from 2019-21. Jacobs has totaled 1,055 carries as a pro, but his light college workload (251 totes in three seasons) will likely come into play during extension talks. The 24-year-old back presents a case to offer staying power and collect a nice payday. Eight running backs are tied to deals averaging at least $12MM per year. With those $12MM-AAV pacts all signed during either the 2020 or '21 offseasons, Jacobs will have a case to check in beyond that given the cap's expected bump past $220MM.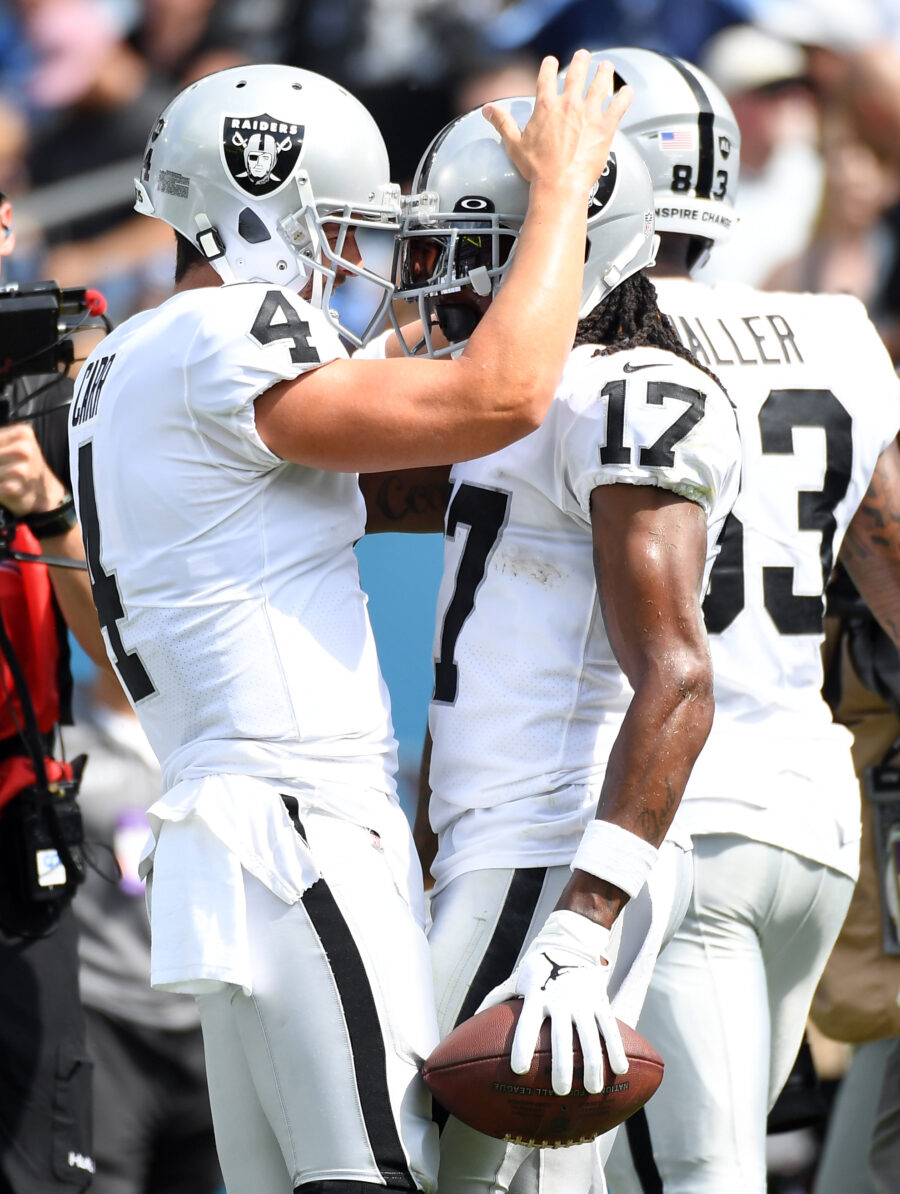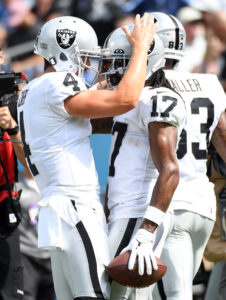 Las Vegas is coming off an eventful week, having effectively separated from Derek Carr. The Raiders benched the nine-year starter for Jarrett Stidham, who had never started a game in four seasons, and Carr is now away from the team. Trade options to move a $40.4MM guarantee off the books will be explored, and Bonsignore adds the team's new regime had determined Carr was a poor fit early in the season. Long lukewarm on Carr, Mark Davis gave Ziegler and McDaniels freedom to proceed as they saw fit with the former second-round pick.
Carr's durability notwithstanding, Albert Breer of SI.com notes the Raiders did not believe the veteran quarterback was doing enough to push the ball downfield. They viewed toughness as an issue, per Breer, who adds accountability became another concern for the team. There should be a market for Carr, who would be an upgrade for many teams, but Bonsignore notes the Raiders will cut him — on a dead-money charge of just $5.6MM, thanks to the uniquely structured contract — rather than bring him back and wait for a trade to materialize later. Unless Carr and the Raiders agree to move the guarantee vesting date back from Feb. 15, it appears a near-certainty the longest-tenured QB1 in team history will be gone within the next six weeks.
Davante Adams expressed disappointment with the team's decision to bench his former college teammate; the duo's friendship led Adams to seek a trade to Las Vegas. But Adams should not be expected to ask for a trade out of Nevada because Carr is on his way out, Bonsignore adds. Although it would be strange to see Adams remain a Raider but Carr gone, the team has the All-Pro wideout under contract through 2026. The Raiders, however, will likely keep Adams in the loop and are open to appeasing him via trade if their next QB plan does not meet his expectations.
Last season's playoff berth aside, the new Raiders regime did not view this as a team set to contend in the long term, per Bonsignore. The McDaniels-Ziegler operation has indeed brought a regression, but Davis assured McDaniels will return next season. Following either a six- or seven-win 2022 season, the Raiders will be set for an interesting 2023 — one that will likely feature a host of McDaniels-Tom Brady reunion rumors.
Follow @PFRumors