Brock Purdy underwent successful UCL surgery Friday. The 49ers quarterback had indicated a mid-operation course change that pivoted to a more invasive procedure could take place, but Mike Garafolo of NFL.com notes (via Twitter) that did not happen.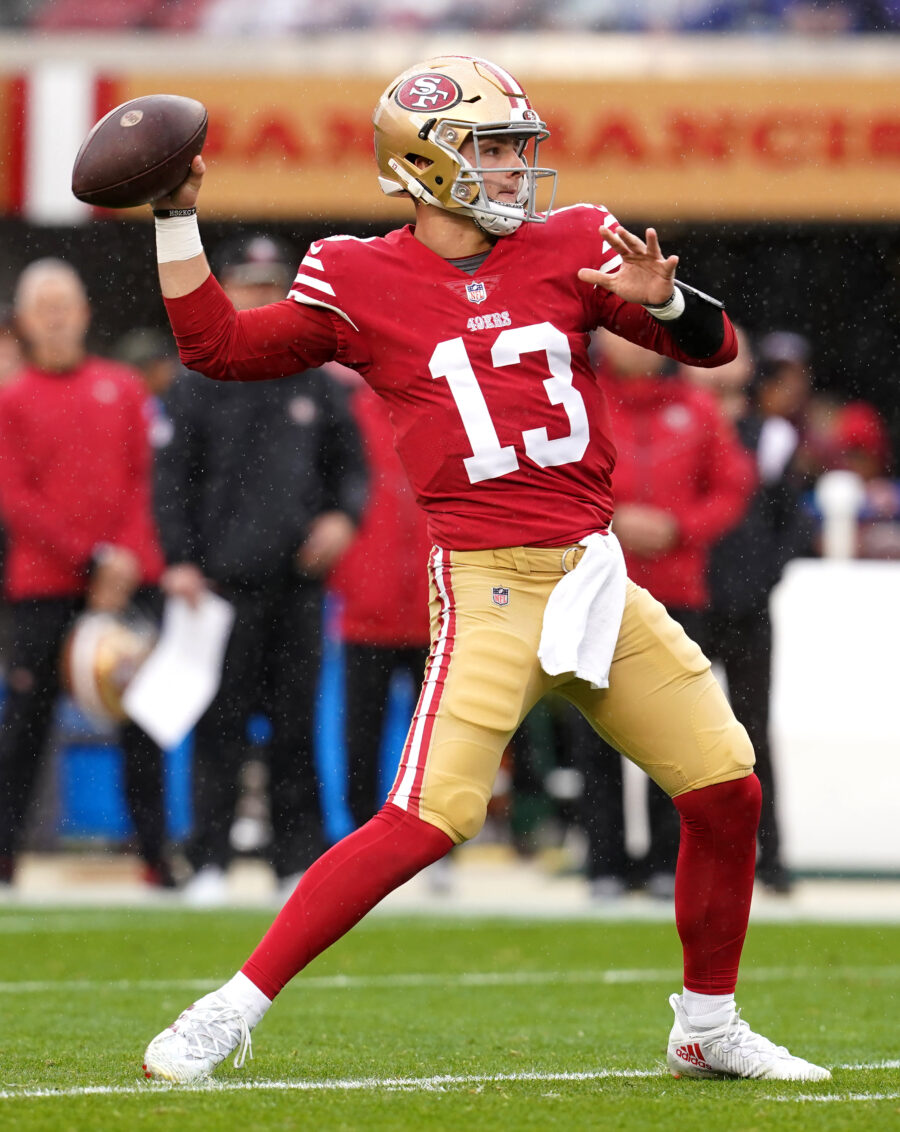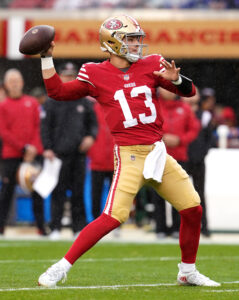 The elbow surgery went according to plan; Dr. Keith Meister performed an internal brace procedure — one that will allow for a quicker recovery. This will keep Purdy on track for a return by Week 1.
This operation proceeding as planned should allow Purdy to resume throwing in around three months, Garafolo adds. This would put the seventh-round sensation on schedule to ramp up his work at training camp. Full clearance is expected to come after approximately six months, which would run up against Week 1.
Friday's successful surgery will give the Iowa State product a better chance of being ready to go by that point. Purdy undergoing Tommy John surgery, an elbow reconstruction procedure, would not have sidelined him for as long as it typically does pitchers. But it would have threatened his availability for much of next season.
The first-quarter play that injured Purdy's elbow effectively ended the 49ers' season a bit early, halting the rookie quarterback from making an impact the rest of the way in the NFC championship game. Purdy returned to action following a Josh Johnson concussion, but he was under strict limitations that led to the 49ers' offense essentially playing out the string. But the form Purdy showed prior to his injury will make him a key factor for the team in 2023.
Although Trey Lance is expected to be ready for OTAs, the former No. 3 overall pick may still be staring at a backup gig. Had Purdy not gone down, he was expected to remain San Francisco's starter. This elbow issue may throw a wrench in that, and John Lynch said the 49ers may need to add a veteran quarterback — likely a backup-type option given the current makeup of the team's QB room — to join Lance and Purdy. Should Purdy make it back before the season, he should still have a good chance of returning as the starter.
Follow @PFRumors