It turned out to be a quiet trade deadline for the Broncos, despite the Randy Gregory deal signaling the team was prepared to make moves. While the team set a lofty asking price to even start conversations on Patrick Surtain and discussed Justin Simmons, its most frequently mentioned trade piece stayed put as well.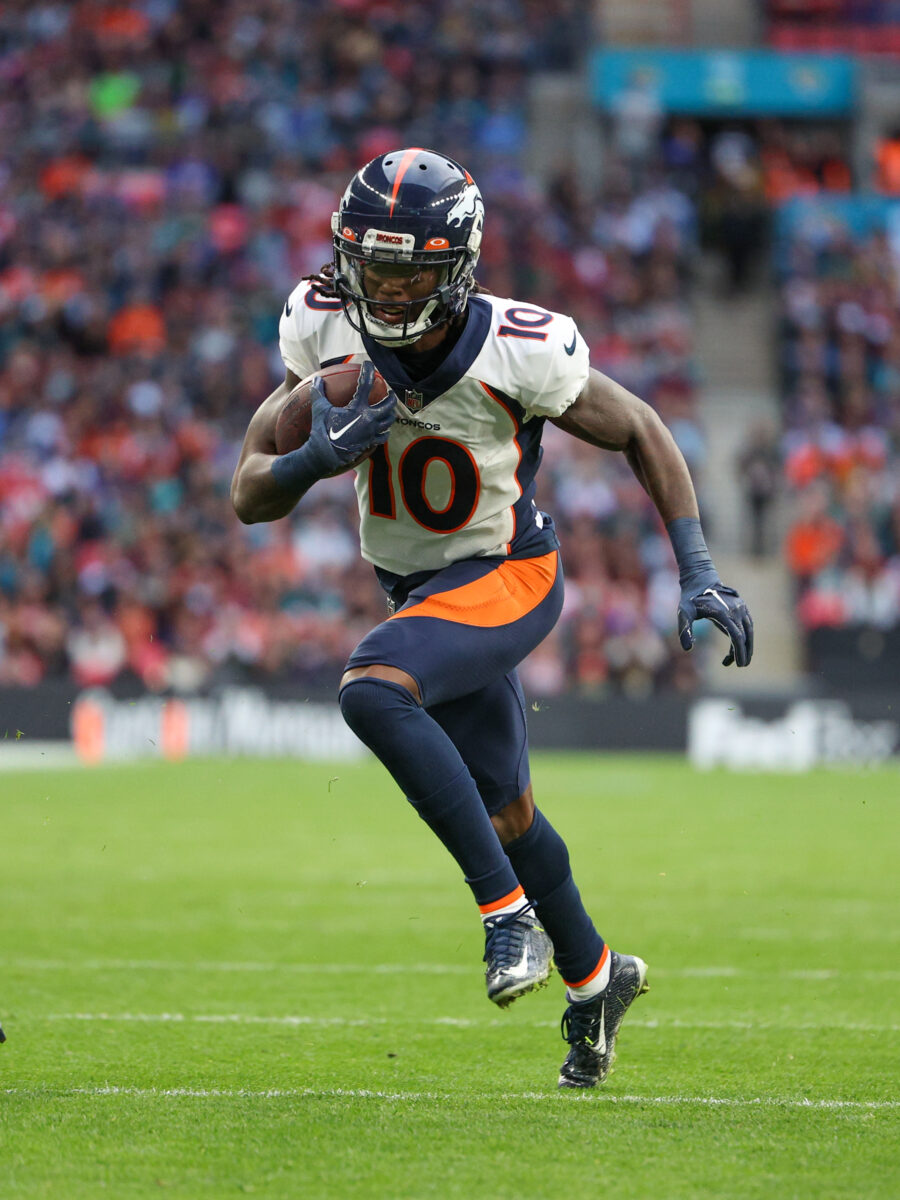 Jerry Jeudy has been mentioned as a trade piece since before the 2022 deadline. Offers poured in for the former first-round pick last year, coming as the Broncos' offense bottomed out weeks into the Nathaniel Hackett–Russell Wilson partnership. Jeudy, who drew interest from the Cowboys and Giants last year, still led that dysfunctional Denver team in receiving — with a career-high 972 yards — and Sean Payton reopened the door to a trade this offseason. But no team is believed to have come especially close to the asking price the Broncos set this year. The Browns and Patriots were mentioned as spring suitors; both moved in different directions, Cleveland trading for Elijah Moore and New England signing JuJu Smith-Schuster.
That continued in the weeks before the deadline. Denver had set a first-round price on Jeudy this offseason, while asking for a second in exchange for Courtland Sutton. The latter is believed to have generated a back-and-forth between the Broncos and Ravens, with a deal being scuttled and Baltimore going with Odell Beckham Jr. in free agency. Going into this year's deadline, Sutton was viewed as less likely to be moved than Jeudy, who has been inconsistent in Payton's attack.
Interest in Jeudy was believed to have declined this season, to the point a third-round pick was mentioned as potential compensation. Though, the Colts inquired earlier this fall. It is unclear if the Broncos received a third-round offer for Jeudy, but Payton confirmed (via the Denver Post's Parker Gabriel) offers came in just before last week's deadline. They were not enough to convince Payton and GM George Paton to move on from Jeudy, who is signed through 2024 via the fifth-year option.
"We're not the ones to be interviewed," Payton said of the trade deadline. "Go ask the people that are purchasing. We're building and putting a team together. We kind of went through this in the offseason with a handful of players. He's an important part and important piece of what we're doing. … Shoot, he's a guy we think is dynamic."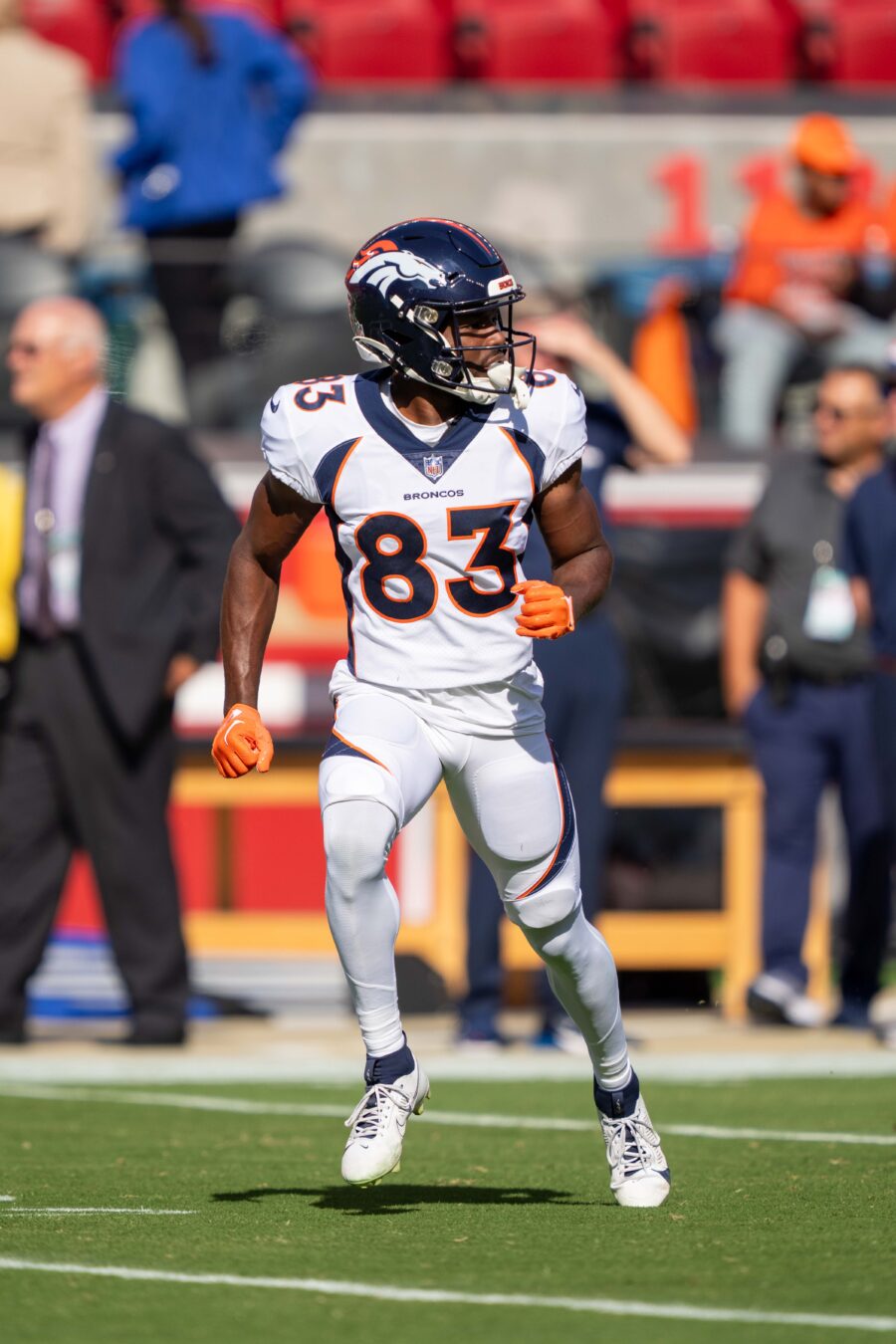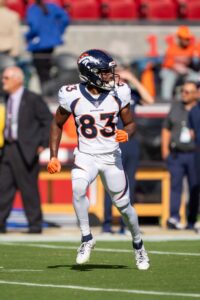 The Broncos holding out for a better offer points to yet another round of Jeudy trade rumors in 2024, when he will be tied to a fully guaranteed $12.99MM. With 2024 being a Jeudy contract year, the Broncos will need to make a final determination on their plans for the shifty but inconsistent performer. The Alabama alum will have a chance to rebuild his trade value down the stretch this season. In seven games, Jeudy has 336 receiving yards — second on the team to Sutton's 380 — and one touchdown.
Payton also said the goal will be to involve second-round rookie Marvin Mims more in the offense. For a stretch to start the season, Mims was pacing the Broncos in receiving yardage despite holding a part-time role. Sutton and Jeudy have caught up, but the Oklahoma alum is averaging 22.4 yards per catch (11/246). Mims entered the bye week, however, having not caught a pass in three games. He holds a 30% offensive snap share.
Mims' progression during the season's second half, however, could end up being a determinant in how the Broncos proceed with Jeudy and Sutton. The latter is signed through 2025, but no guarantees remain on the deal after this season.
Follow @PFRumors