MARCH 16: The $33MM number turned out to be the max value here. Instead, the Patriots signed the seventh-year wideout to a three-year, $25.5MM contract, Ben Volin of the Boston Globe tweets. Like Meyers, he received $16MM guaranteed at signing, but he did not reach an eight-figure AAV. Smith-Schuster can get to that $33MM mark via performance, with Volin adding $7.5MM remains available through receiving yards-based incentives. Only $4.5MM of those incentives are achievable during the deal's guaranteed years, with SI.com's Albert Breer adding $3MM are part of Smith-Schuster's 2025 potential earnings (Twitter link).
MARCH 15: While mutual interest existed between the Chiefs and JuJu Smith-Schuster, the veteran wide receiver looks set to change teams again. The Patriots are signing the seventh-year wideout, Taylor Bisciotti and Ian Rapoport of NFL.com report (on Twitter).
The Chiefs made efforts to bring back Smith-Schuster, their leading wide receiver in 2022, Dianna Russini of ESPN.com tweets. But the Pats will acquire a versatile performer to replace Jakobi Meyers, who committed to the Raiders on Tuesday.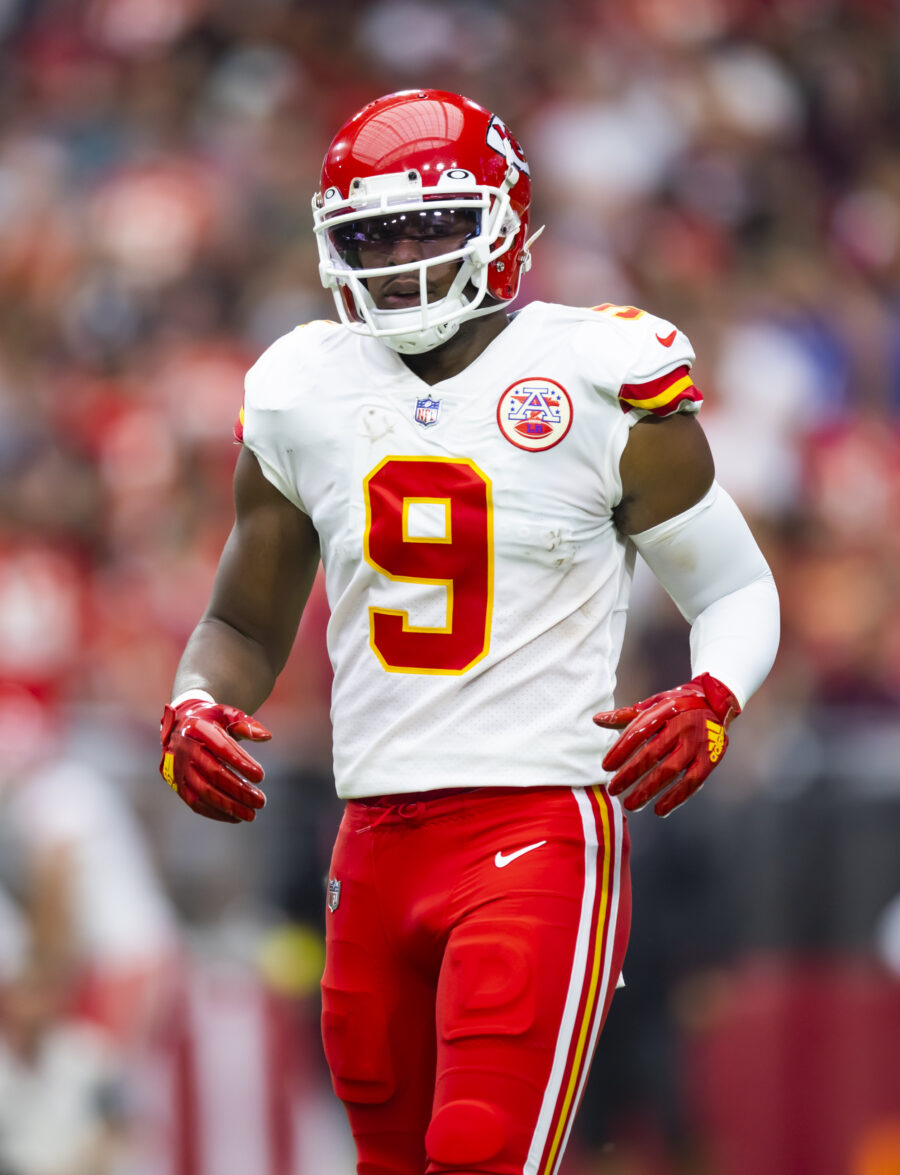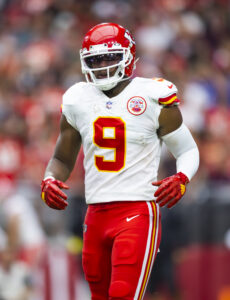 This situation appeared to come down to how much of a hometown discount Smith-Schuster would accept; he said before Super Bowl LVII he wanted to stay in Kansas City. It is unclear how much the Chiefs offered, but Mike Giardi of NFL.com tweets the money did not reach the place the Pats went (Twitter link).
New England is giving Smith-Schuster a three-year, $33MM deal, Jeremy Fowler of ESPN.com tweets. Guarantees are not yet known, but ESPN's Adam Schefter adds JuJu will collect $22.5MM through 2024 (Twitter link). After settling for one-year deals in 2021 (with Pittsburgh) and '22 (with Kansas City), Smith-Schuster finally scores a multiyear commitment.
Used mostly in the slot with the Steelers, Smith-Schuster shuffled across formations with the Chiefs and produced a rebound season upon teaming with Patrick Mahomes. The 26-year-old target caught 78 passes for 933 yards and three touchdowns. The 933 yards marked Smith-Schuster's most since his 2018 Pro Bowl season in Pittsburgh. He finished with the fifth-most YAC over expected (plus-141), per Next Gen Stats, in 2022.
Smith-Schuster's AAV matches the money the Raiders and Jets gave to Meyers and Allen Lazard, respectively, and this represents another medium-term accord the Pats are giving out to bolster the position. They handed Nelson Agholor a two-year, $22MM contract in 2021. The former first-rounder did not live up to it, and he is unlikely to return in 2023. It is interesting the Pats passed on Meyers to pay an outside hire similar cash — something Meyers has since noticed (Twitter link) — but Smith-Schuster has shown a slightly higher ceiling. These two are also the same age, despite Meyers entering the league two years later. The Patriots did not offer Meyers the kind of guarantees the Raiders did, Giardi adds. Meyers signed for $22MM guaranteed in total and $16.5MM fully guaranteed.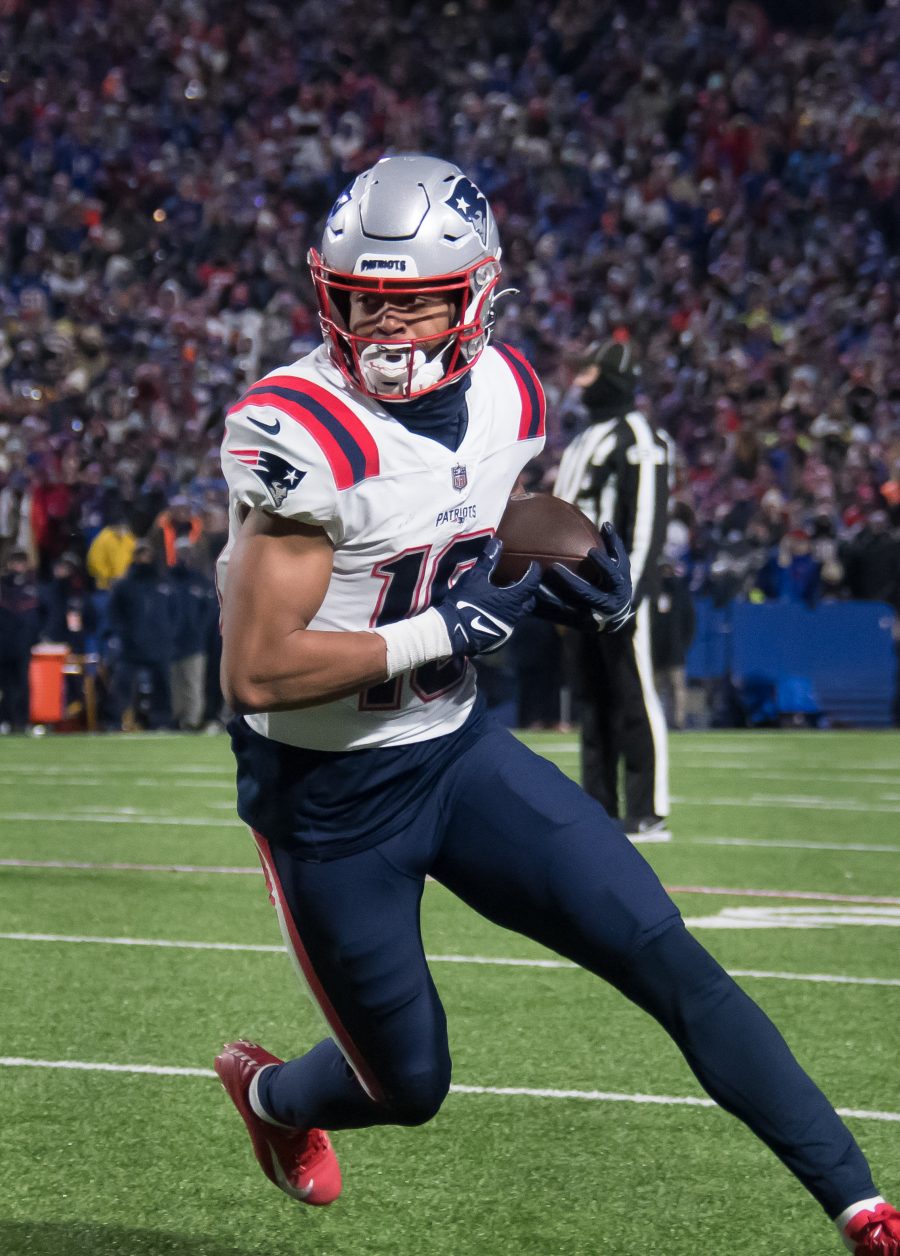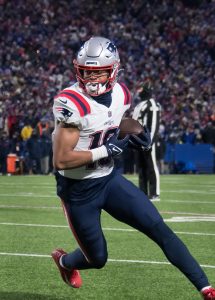 Although Smith-Schuster's 1,400-yard season during Antonio Brown's Steelers swansong still looks like an outlier, he showed plenty in Kansas City last season. The Chiefs signed Smith-Schuster, a free agent target for two years, to an incentive-laden deal — initially a $3.8MM pact — and the USC alum ended up adding millions to his 2022 earnings by hitting a few of those benchmarks. Kansas City obviously features a favorable setup, with Reid calling the shots in a Mahomes-piloted attack, but Smith-Schuster became the No. 1 receiver for a team that managed to win the Super Bowl after trading Tyreek Hill. It will be interesting to see who the Chiefs target to fill Smith-Schuster's role. While the team is keen on expanding Kadarius Toney's responsibilities, the talented ex-Giant's rampant injury trouble could interfere.
Mecole Hardman remains unsigned, and while the Chiefs were planning to let the speedster walk, perhaps the Smith-Schuster defection changes their thinking. Kansas City will be an attractive setup for wide receivers, and Odell Beckham Jr. remains available. OBJ would undoubtedly need to set a new price point, as his reported $20MM-per-year ask is out of step with his value. But the Chiefs were connected to OBJ in 2021 and '22.
As for the Patriots, Smith-Schuster will join a team in transition at receiver. Kendrick Bourne enjoyed a solid season in 2021 but fell into the doghouse last season. The Pats used a second-round pick on Tyquan Thornton, but an injury halted his rookie-year development. DeVante Parker remains under contract, as does Bourne, but Smith-Schuster is now positioned to be the No. 1 receiver in Bill O'Brien's offense.
The team has also looked into Jerry Jeudy, per Denver7's Troy Renck (on Twitter), and DeAndre Hopkins. It is unclear how serious it is to making more upgrades after landing JuJu. The Pats are not currently pursuing Hopkins, Albert Breer of SI.com tweets.
Follow @PFRumors