3:37pm: Head coach John Harbaugh confirmed after the game that Dobbins has indeed suffered an Achilles tear. His season is now over, and questions will be raised about his financial future with his rookie contract set to expire in March. The Ravens ran for 110 yards in a 25-9 win on Sunday, but their ground game has taken a major blow given today's news.
3:03pm: Expectations were high to start the season for J.K. Dobbins, who is set to hit free agency at the end of the campaign. He may do so coming off of another massive injury.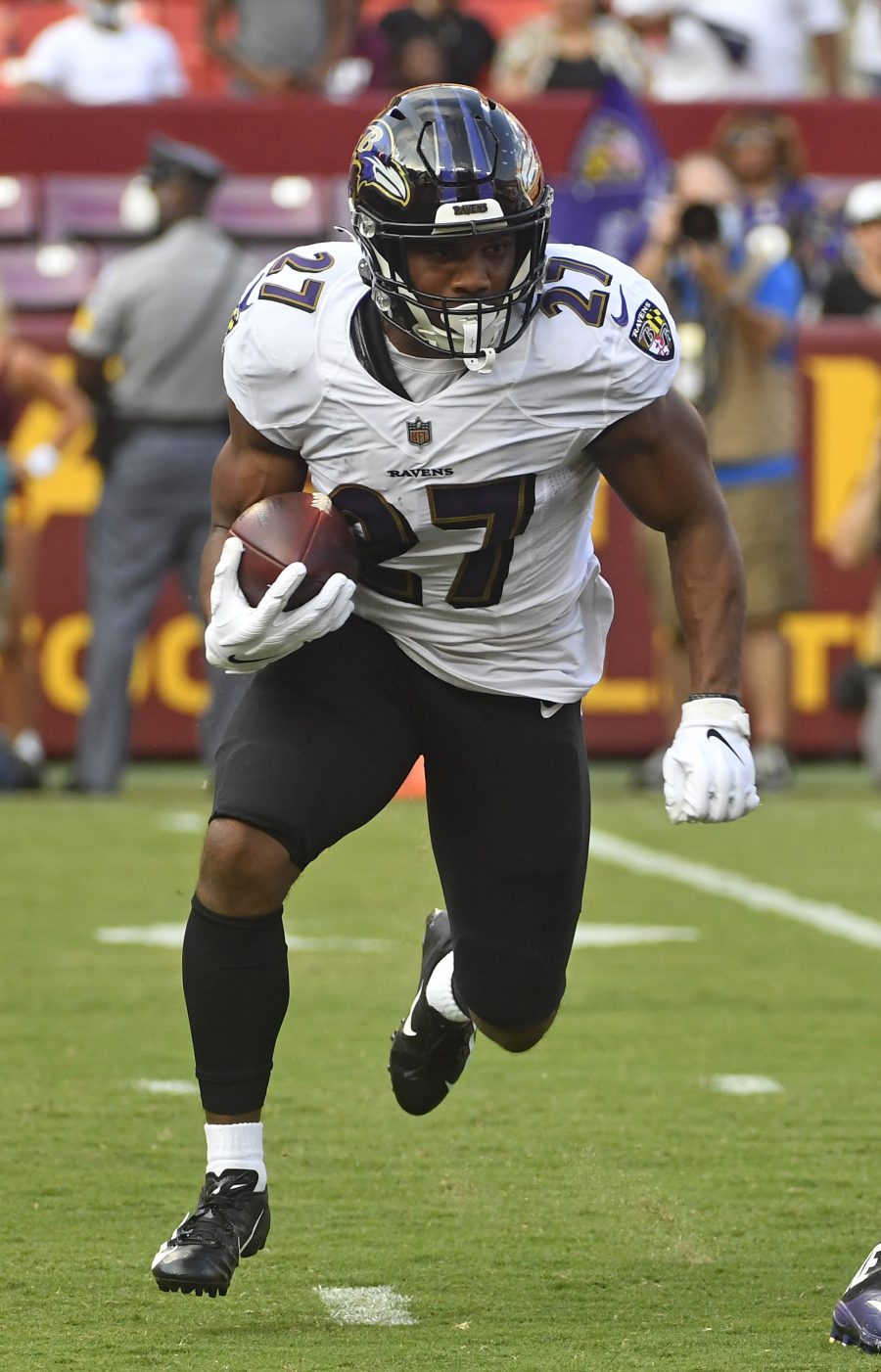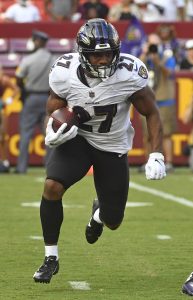 The Ravens' lead running back is feared to have suffered a torn Achilles during the team's Week 1 contest against the Texans, reports Ian Rapoport of NFL Network. He adds that an MRI is required to confirm a diagnosis, but in such a scenario, the news would mark the second season-ending injury of Dobbins' brief NFL career.
The former second-rounder suffered a knee injury which included an ACL tear in the 2021 preseason. He missed his second Baltimore campaign in its entirety as a result, and questions lingered about his ability to return to full health last season. Dobbins was eased back into action, and he ultimately underwent a cleanup procedure in October. The decision to do so proved to be effective considering his production upon return.
Dobbins averaged 6.96 yards per carry in the final four games of the regular season, and he recorded 105 scrimmage yards and a touchdown in Baltimore's postseason loss to the Bengals. With his injury seemingly in the past, Dobbins appeared to be well-positioned for a strong season in 2023, something which would have had considerable financial implications moving forward. The Ohio State alum expressed frustration with his contract status, though the team has indicated on multiple occasions that they want to keep him in the fold.
Extension talks have already taken place, but if the injury does prove to be an Achilles tear, Dobbins' value will obviously suffer greatly. Running backs as a whole saw their market continue to take a step back this offseason, and essentially a second campaign missed in its entirety would leave the 24-year-old with a weaker negotiating position. For the time being, the Ravens will move forward with a shorthanded RB room.
Backup Gus Edwards and special teamer Justice Hill will be in line for an increased role in Dobbins' absence, something of significance for the former in particular since he too is headed for free agency in March. Baltimore also retained undrafted rookie Keaton Mitchell on the active roster, and he will likely see game action presuming Dobbins is indeed set to be sidelined for the remainder of the campaign.
Follow @PFRumors