11:33am: The 49ers are believed to have discussed Lance with the Vikings at the Combine, Mike Florio of Pro Football Talk adds. With most of the league's power brokers in one place, trade talks are common in Indianapolis. The Vikings have since restructured Kirk Cousins' contract, rather than extending him as they did last year. This naturally opens the door to discussions about Cousins' post-2023 future. Hendon Hooker has also been mentioned as a possible longer-term option for Minnesota. For now, former 49ers backup Nick Mullens remains the Vikings' QB2.
8:20am: With Brock Purdy avoiding Tommy John surgery and Sam Darnold having signed last month, Trey Lance sits in a much different position with the 49ers compared to his 2022 standing. As a result, trade rumors continue.
Teams are looking into the former No. 3 overall pick. Several have contacted the 49ers about Lance's availability, according to NFL.com's Ian Rapoport (on Twitter). While the 49ers are not believed to be the ones making the calls regarding a potential Lance trade, the topic is coming up days ahead of the draft.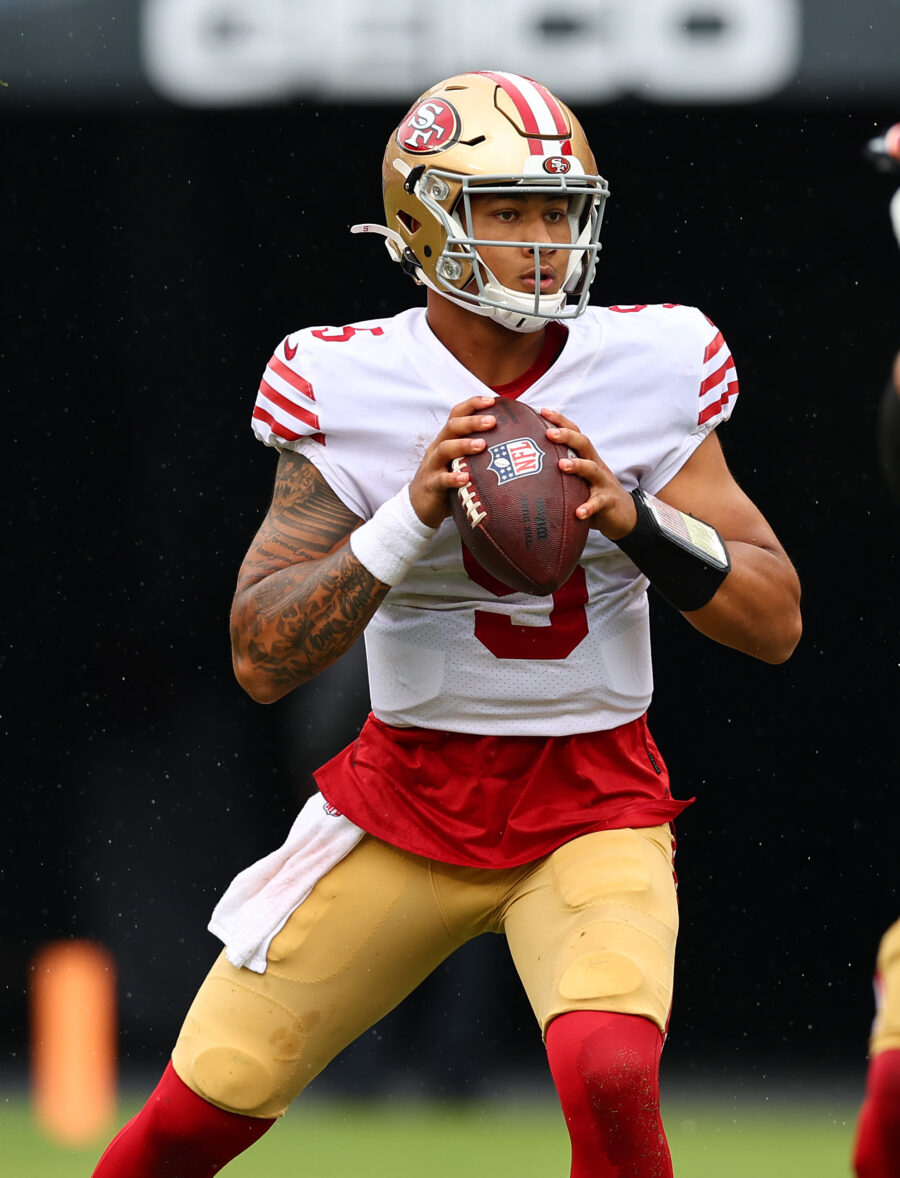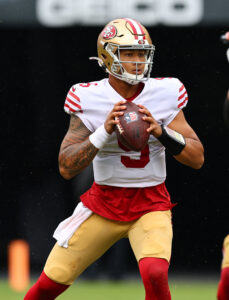 Lance's value has obviously cratered compared to where it was two Aprils ago, when the 49ers traded two future first-rounders to move up for the North Dakota State standout. He has made four starts in two seasons, not posing a serious threat to Jimmy Garoppolo as a rookie and suffering a fractured ankle last season. Lance underwent two surgeries but is expected to be ready by the time the 49ers begin on-field work next month. With teams viewing Purdy as San Francisco's likely future starter, the subject of Lance's availability is coming up.
Two seasons remain on Lance's rookie contract, which can run through 2025 if the fifth-year option is exercised by May 2024. Lance's trajectory does not make that a likely scenario in San Francisco, but if the 49ers receive a viable offer, Lance's option decision could become another team's responsibility soon. It certainly depends on what the 49ers consider a worthwhile proposal, and Rapoport adds (via Twitter) no trade is imminent.
John Lynch said last month the team still has Lance in its plans, but Kyle Shanahan said securing the 49ers' 2023 starting job will be more difficult for the former Division I-FCS star than it was in 2022. The 49ers essentially handed Lance their starting job last year, putting Garoppolo on the trade block. The team's decision to circle back to Garoppolo on a revised deal ended up saving its season, with Lance going down in Week 2. Purdy's performance in relief of Garoppolo months later placed Lance on shakier ground, and the 49ers signed Darnold to a one-year, $4.5MM deal ($3.5MM guaranteed) early in free agency. Darnold's 55 career starts place him as a threat to Lance's status as Purdy's primary backup, and a scenario in which the ex-Jets and Panthers starter begins the season under center for the 49ers — as Purdy completes his rehab odyssey — is not difficult to envision.
Of course, Purdy is still going through UCL rehab. He might not receive full clearance until the regular season begins. Considering the injury trouble the 49ers have experienced at quarterback during the Shanahan-Lynch run, trading Lance months before Purdy is cleared would represent quite the risk. Darnold has not exactly proven durable to this point, either.
The 49ers selling low on Lance would make their 2021 trade-up decision — one widely believed to have been made with Mac Jones as the target — look worse. This will be a topic to monitor ahead of the draft, however.
Follow @PFRumors