The 49ers view Brock Purdy as their optimal starter — when he's healthy. As it will be a while before that is the case, the team has a backup plan. That might end up needing to carry over into the regular season.
Hopes Purdy can return in time for training camp may not be realistic. After John Lynch presented a more optimistic Purdy outlook, Kyle Shanahan brought up the initial timetable — a six-month rehab period — and added that the breakthrough passer may not be fully ready to go until October.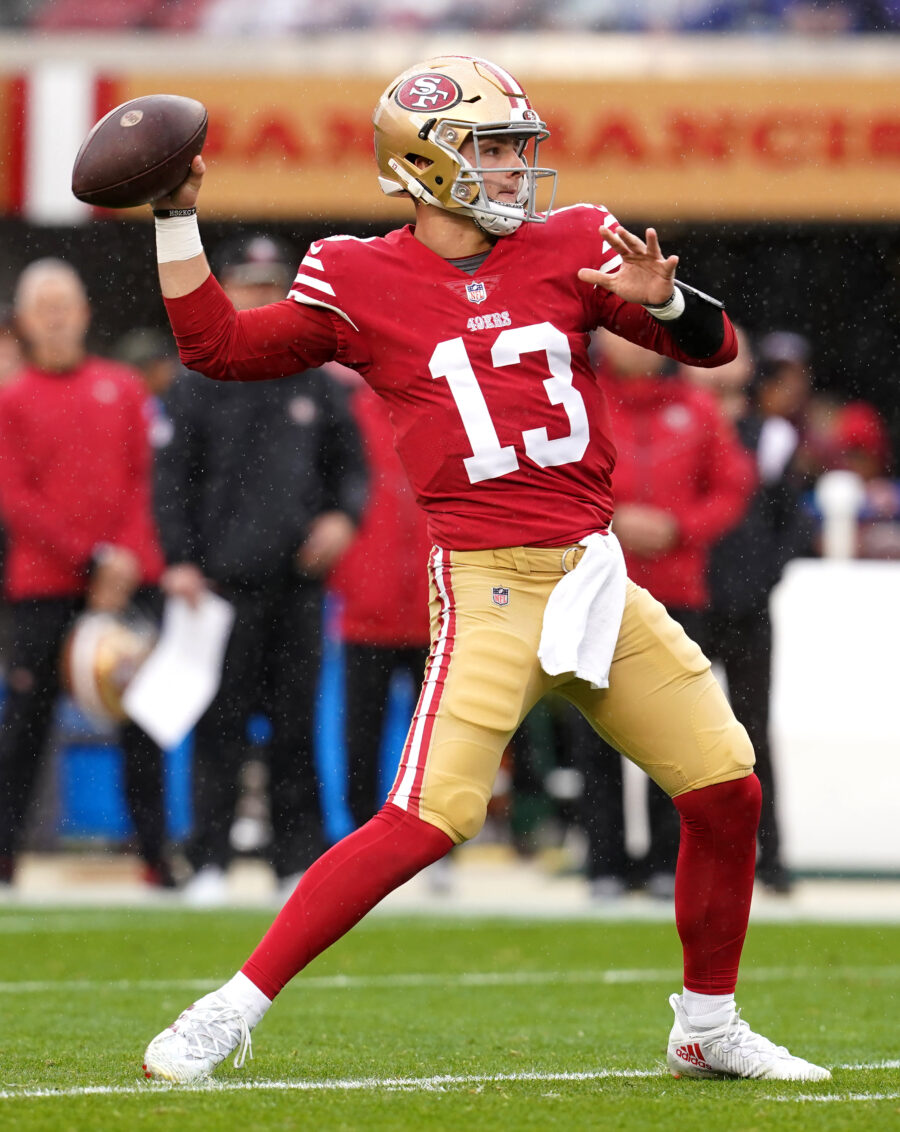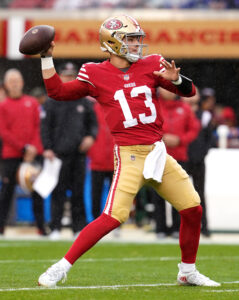 "I think it can go anywhere from six months to eight months, so it's all open like that," Shanahan said, via 49ersWebZone.com's David Bonilla. I think we'll have a better idea … they say at three months out of surgery, they have a better idea whether it's going to be six months or eight months. So I don't know.
"It might be Week 1. I think I'm hearing, at the latest, Week 4. But that's just all estimations, and we'll see what happens."
It is premature to suggest Purdy will not be ready in time to start the season, but this is the first time a 49ers official has said last year's Mr. Irrelevant might not be ready to play until potentially October. That leaves the door open for Trey Lance, but while the third-year passer is expected to be ready for OTAs, Ian Rapoport of NFL.com notes (video link) Lance's career arc points to Sam Darnold being the likely 49ers Week 1 starter.
A scenario in which Darnold opens the season as San Francisco's starter would both represent another setback for Lance and open the door to more questions regarding this job, given Darnold's draft pedigree (No. 3 overall in 2018) and experience advantage on Purdy. If Darnold is taking the snaps for the 49ers to start the season, will Lance be on the roster?
Both Shanahan and 49ers CEO Jed York defended the Lance maneuver — a trade-up that cost the 49ers their 2022 and '23 first-rounders — this week, and the seventh-year HC said he wants to have Lance, Purdy and Darnold on the 53-man roster. The 49ers ran into historic injury trouble at quarterback last season, with Lance's fractured ankle — which required two surgeries — starting that run of setbacks. As a result, Shanahan expects Lance to have a more difficult road to win this year's starting job — after the team essentially handed it to him in 2022.
"I think it's going to be harder for him, too," Shanahan said of Lance moving back to first-string duty after missing 15 games last season. "I mean, Brock played in eight games, and Trey had that job going into last season. And if he would have played eight games like that, no one else would have been able to come in and beat him out. But with Brock being hurt, it does open [things] up, and it does give him a chance."
Quarterback injury issues overshadowed four of the past five 49ers seasons, and Jimmy Garoppolo trade rumors hovered over the 2022 offseason. But the next several months present ingredients, especially with Darnold now in the mix, for the Shanahan-era Niners' most complicated stretch at the position.
Follow @PFRumors