Before Brock Purdy's elbow injury, he was ticketed to be the 49ers' clear-cut starter heading into the offseason program. Purdy's UCL tear injected some uncertainty into this situation, but John Lynch still views last year's Mr. Irrelevant as being ahead of the two former top-five picks on San Francisco's roster.
Purdy's stretch-run showing earned him the right to be the frontrunner for the 2023 starting job, Lynch said at the league meetings. The team has its 2022 Week 1 starter, Trey Lance, coming off ankle surgery and just signed Sam Darnold. But if all three are healthy at training camp, it will be Purdy opening with the 1s.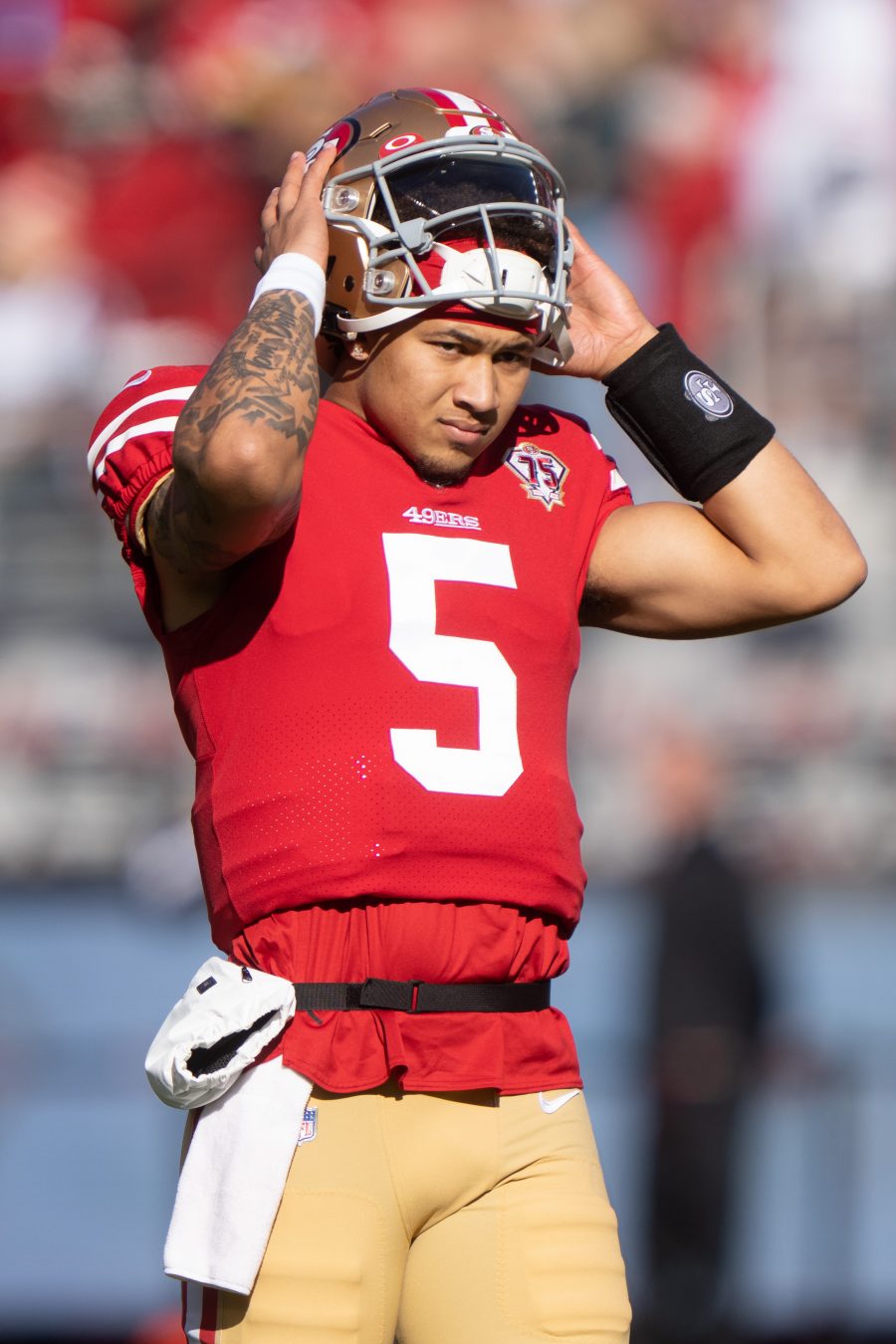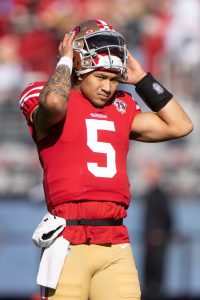 "I think Brock has earned the right with the way he played that he's probably the leader in the clubhouse at that," Lynch said, via the San Francisco Chronicle's Eric Branch. "I'll let Kyle [Shanahan] make those kinds of decisions. But I know when we talk, Brock has probably earned that right to be the guy. If we were to line up, he'd probably take that first snap."
Lance and Darnold will be healthy going into OTAs, though the former is coming off two surgeries to repair a fractured ankle. Purdy may not receive full clearance until September, which helped lead Darnold to San Francisco. Purdy, however, avoided Tommy John surgery and is expected to be ready to throw in early June, Branch adds. The second-year QB will undoubtedly be sidelined for San Francisco's offseason program, but Lynch said the hope is he will be ready to go by training camp. That might be on the ambitious side, and if Purdy does return by the start of camp, all eyes will be on his form.
Lynch was careful to mention Lance is not out of the competition. The former No. 3 overall pick is slated to count $9.3MM against the 49ers' cap this season. He has made four career starts and has finished just three games, submitting uneven work. The one-year North Dakota State starter may come up in trade rumors this offseason, with Darnold's presence not guaranteeing Lance the 49ers' backup job. How this offseason program unfolds may help determine Lance's future.
"We like Trey on our team right now," Lynch said when asked about Lance trade possibilities. "We always joke, Kyle and I, that we'd trade each other if someone would give us a good enough deal. So we listen to anything, but we like Trey on our team. We're very excited about the way he's progressing, about his opportunity. I think he's chomping at the bit to get out there, get back under center and be healthy again."
The 49ers, who sent the Dolphins two future first-round picks to move up to No. 3 for Lance in 2021, would be hit with just more than $5MM in dead money if they traded the third-year passer after June 1. They would obviously not receive close to the value they paid to draft the dual-threat talent; a sell-low trade here would close the book on a massive organizational draft blunder. But the team is still moving forward with its Purdy-Lance setup, with Darnold now in the mix as a much cheaper option compared to Jimmy Garoppolo.
Follow @PFRumors