The Cowboys won a brief, Day 3 picks-laden bidding war last night for Trey Lance last night. The move gives Dallas a notable name on the QB depth chart behind Dak Prescott, and owner Jerry Jones elaborated on the thought process behind the move on Saturday.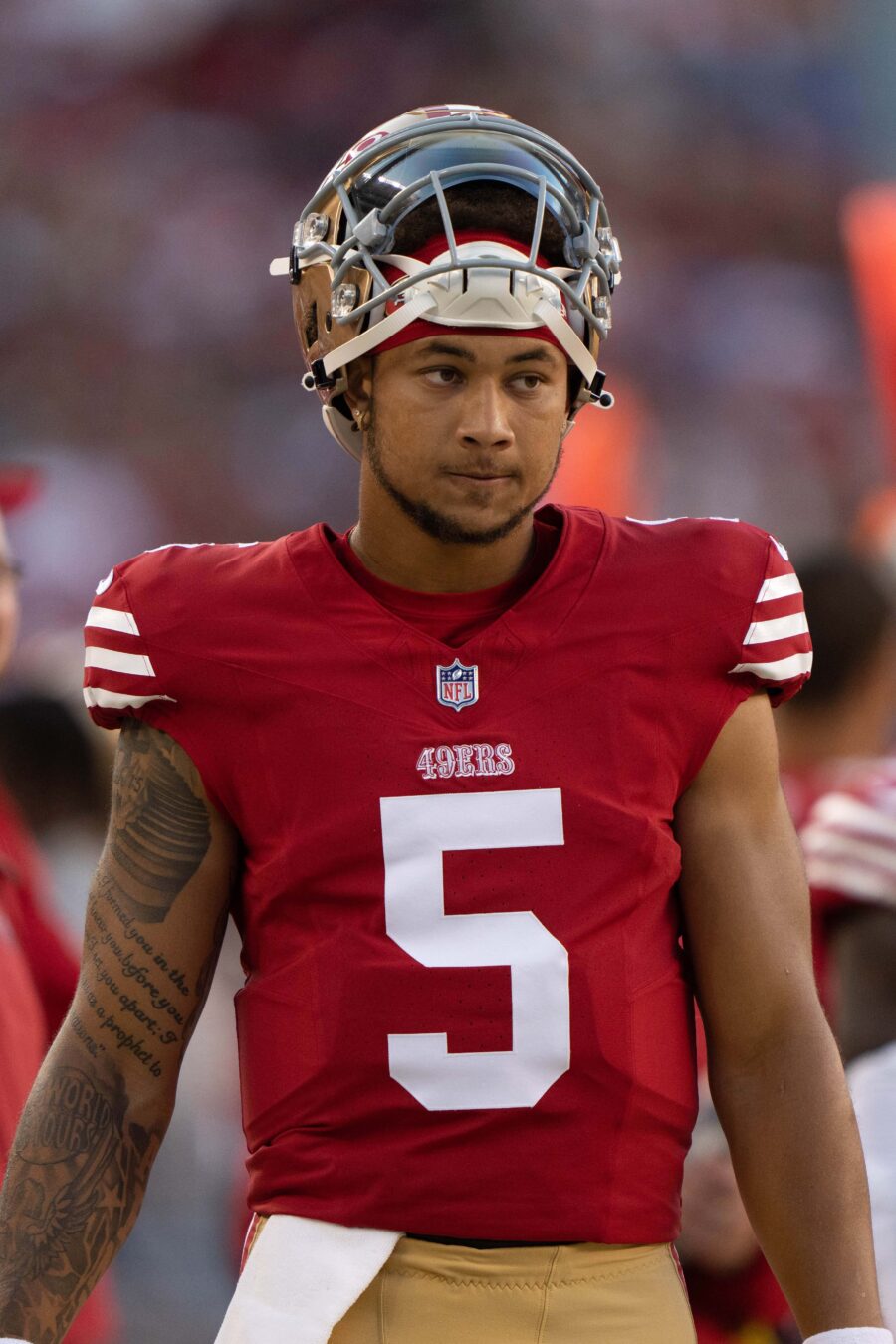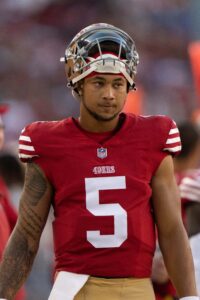 The Cowboys acquired Lance for a 2024 fourth-round pick – a pittance of a return from San Francisco's perspective considering the price they paid to move up in the 2021 draft to select him third overall. The deal sorts out the 49ers' situation under center with Brock Purdy set to be backed up by Sam Darnold and Brandon Allen. Dallas, meanwhile, has Prescott and Cooper Rush in place, along with Lance as a developmental project.
"Quarterbacks are a precious commodity in the NFL," Jones said when asked about the deal (via Jon Machota of The Athletic). "We should have in the wings a quarterback on the come. When San Francisco called, I didn't want them to hang up… We want to back Dak Prescott up as well as we can… You can't have enough quarterbacks. We'll see how it works out, but it's worth any risk we're taking here."
Jones added that he does not foresee Lance playing during the regular season this year, but questions have been raised about how it could affect Prescott's future. The latter is on the books through 2024, but he is due to carry a cap hit of $59.5MM that year. An extension for the 30-year-old aimed at lowering that figure has been on the team's radar for several months now. The presence of Prescott for the short- and, in all likelihood, medium-term future did not play a role in the Lance deal.
Jones added (via ESPN's Todd Archer) that Prescott's financial situation was not a consideration when negotiating the Lance trade, and that the two-time Pro Bowler was not notified about the trade before it was official. The Cowboys have been eyeing a developmental passer in each of the past several drafts, with Jones saying the team was prepared to draft Jalen Hurts in 2020. They now have a 23-year-old to attempt to develop in Lance while relying on Prescott for at least the time being.
From a financial standpoint, Lance will not be a burdensome signal-caller until next year. Albert Breer of Sports Illustrated tweets that the 49ers already paid out a $2.82MM roster bonus, leaving the Cowboys responsible for only his base salary ($940K) in 2023. Next season, on the other hand, Lance will be due a fully guaranteed $5.31MM. Where he stands in the Cowboys' organizational plans by that point will be worth watching closely.