With the QB carousel mostly complete, it seems pretty clear that Jalen Hurts will be under center for the Eagles next season. However, when asked about the quarterback position, owner Jeffrey Lurie didn't necessarily give a ringing endorsement. While Lurie told Jeff McLane of the Philadelphia Inquirer that the organization believes in Hurts because of his intangibles, he never mentioned Hurts' on-field skills. The owner also asked "who knows what the future holds, right?"…which is something an owner with a franchise QB probably wouldn't say.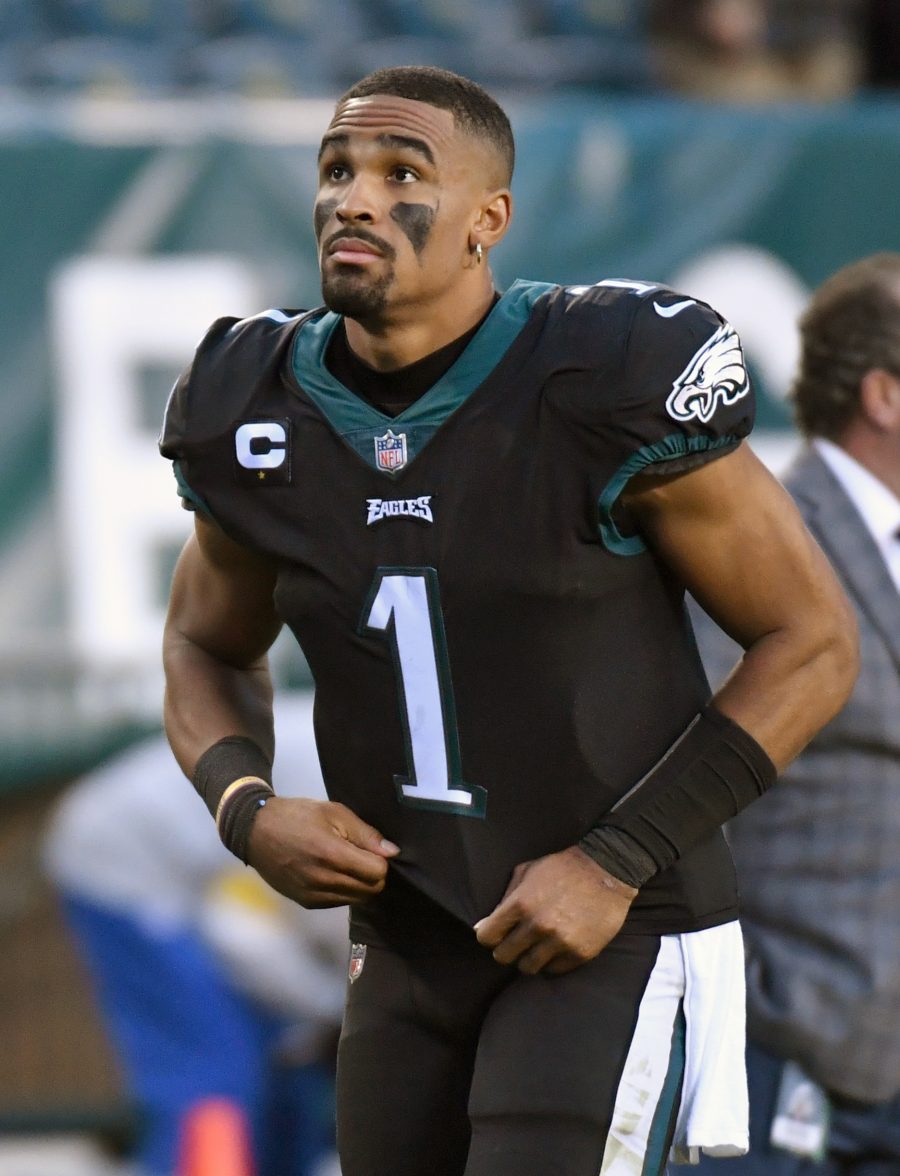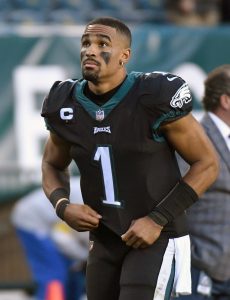 We heard that the Eagles had done extensive research on Deshaun Watson, and McLane writes that the organization kicked the tires on Russell Wilson. However, the two QBs refused to waive their no-trade clauses to land in Philly, taking the Eagles out of the conversation. Still, these pursuits illustrate that the front office would certainly consider an upgrade at QB.
Some pundits have even suggested that Philly could look toward the draft for a signal-caller. McLane previously expressed doubt in this scenario, with the writer believing the Eagles could move one of their three first-round picks with eyes on QBs in the 2023 draft.
Hurts finished this past season with 3,144 yards and 16 touchdowns through the air, but also 784 yards and 10 majors on the ground – both of which ranked first in the league among quarterbacks. The 23-year-old injured his left ankle late in the season, casuing him to miss the following game. While that was his only injury-related absence, it affected his mobility throughout the latter stages of the campaign. We learned in February that Hurts was going to undergo surgery.