While they weren't able to win it all this year, the Eagles were able to convincingly establish themselves as the NFC's best team. Though a top-10 defense and strong offensive position groups certainly helped Philadelphia dominate this year, the development of third-year quarterback Jalen Hurts was perhaps one of the biggest reasons they were able to find success in 2022. The team has no intentions of allowing their second-team All-Pro quarterback to leave anytime soon, according to Bo Wulf of The Athletic.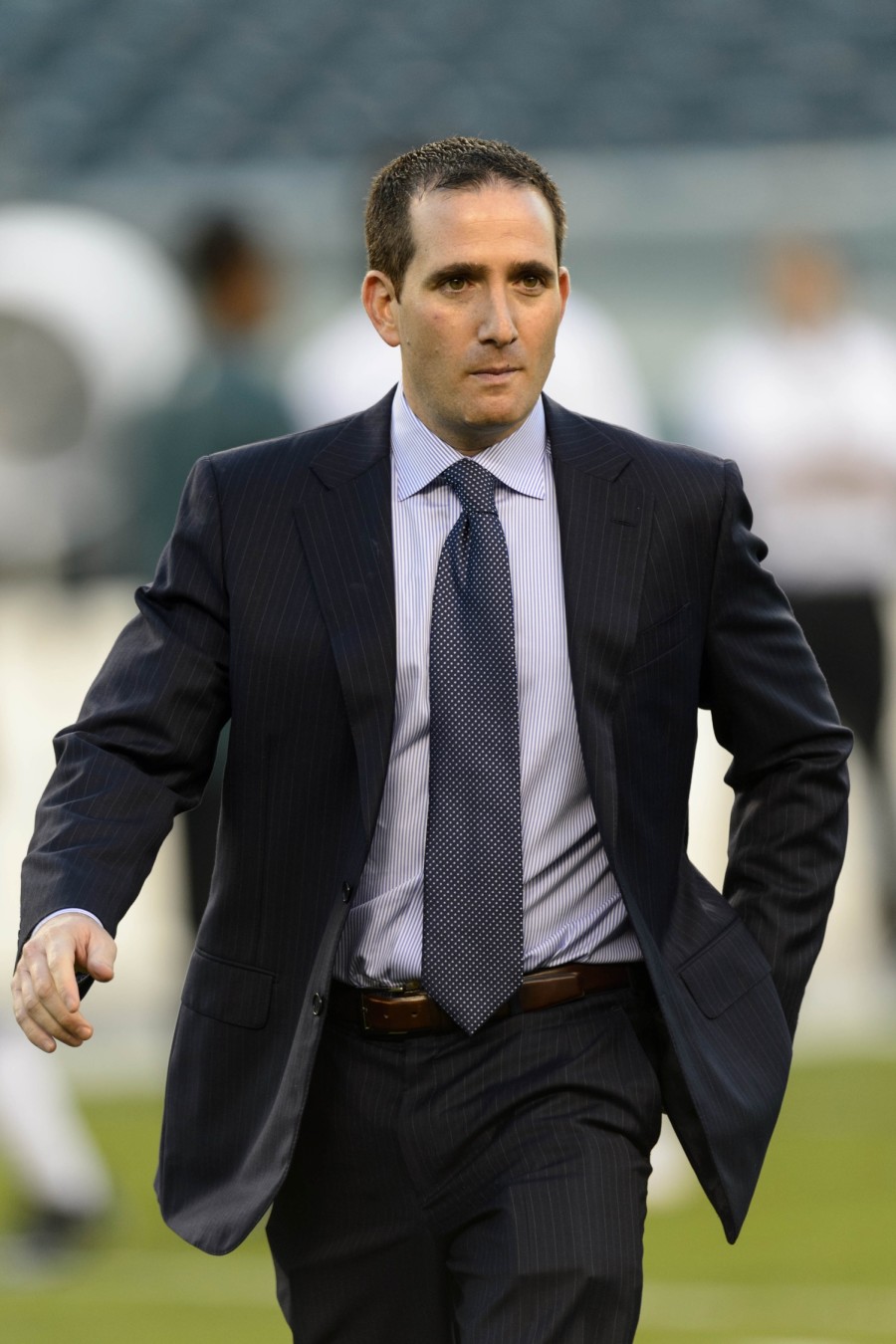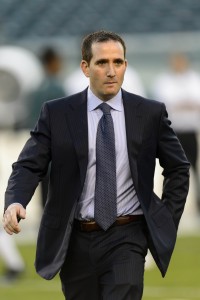 Hurts was the team's second-round selection in 2020, meaning that, unlike many starting quarterbacks around the league, there is no fifth-year option on his rookie contract. Hurts's upcoming fourth season will be a contract year, barring an extension. While avoiding any guarantees, general manager Howie Roseman made it clear that extending "one of (their) best players" was a leading priority for the Eagles in the coming year, as reported in a tweet from Jeff McLane of the Philadelphia Inquirer.
While likely still fresh on the minds of Eagles fans, Roseman ensured that the team's recent experience with former quarterback Carson Wentz won't "affect its thought process with Hurts." The situation in question deteriorated so quickly following Wentz's long-term agreement that he was traded before he even got the chance to play under it. Ralph Vacchiano of Fox Sports quoted Roseman saying, "We have a good sense of what we need to do here. We have a little bit of time to figure it out."
So, what does a long-term deal for Hurts look like? That is an interesting question with lots of different factors. Firstly, looking at his fellow quarterbacks throughout the league, his Super Bowl opponent, Patrick Mahomes, currently leads the league in overall contract value. The year Hurts was drafted, Mahomes signed a ridiculous 10-year, $450MM contract. Both Cowboys quarterback Dak Prescott and Bills quarterback Josh Allen received new deals the following year with annual average values that failed to reach Mahomes's $45MM per year or 10-year length.
Last year, though, saw four quarterbacks receive contracts that surpassed Mahomes's deal in AAV and guaranteed money at signing. In fact, two of the deals nearly doubled what Mahomes received in guaranteed money at signing. Now, Browns quarterback Deshaun Watson, who had the entirety of his five-year, $230MM contract guaranteed at signing, has since proven to be an anomaly. None of the other three contracts even came close to that number or percentage of guaranteed money, even in Packers quarterback Aaron Rodgers's relatively short-term three-year, $150.82MM contract.
Also, aside from Mahomes and Rodgers, who are extremes on opposite ends of the spectrum for term of a new contract, the other three contracts with an AAV higher than $45MM are all five-year deals. That gives an idea of what length we should expect for a Hurts-extension. In terms of value, Hurts's statistics are entirely far off from what Cardinals quarterback Kyler Murray did in the season before he was extended. That's really the only comparison we can look at. We've already established that Watson's deal was an anomaly (he didn't even play the year before his new deal was signed) and, though Broncos quarterback Russell Wilson's numbers were also similar in the year prior to his new deal, Wilson and Rodgers both have long careers of prior regular and postseason success on which to base their deals.
Murray's stats are extremely similar to Hurts. Both have shown the ability to produce with their legs while not overly relying on them. In each of their full seasons as starters, both quarterbacks have surpassed 3,000 yards passing, a feat fellow rushing quarterback Lamar Jackson has only accomplished once.
Murray showed more historic consistency with higher passing numbers averaging over 3,700 passing yards per year over his first three seasons, while Hurts's 3,701 passing yards this season were his highest by far. Hurts, though, has shown more consistency with his legs and more consistency protecting the ball. In each of the past two seasons, Hurts has rushed for over 700 yards and reached double-digit rushing touchdowns while throwing single-digit interceptions.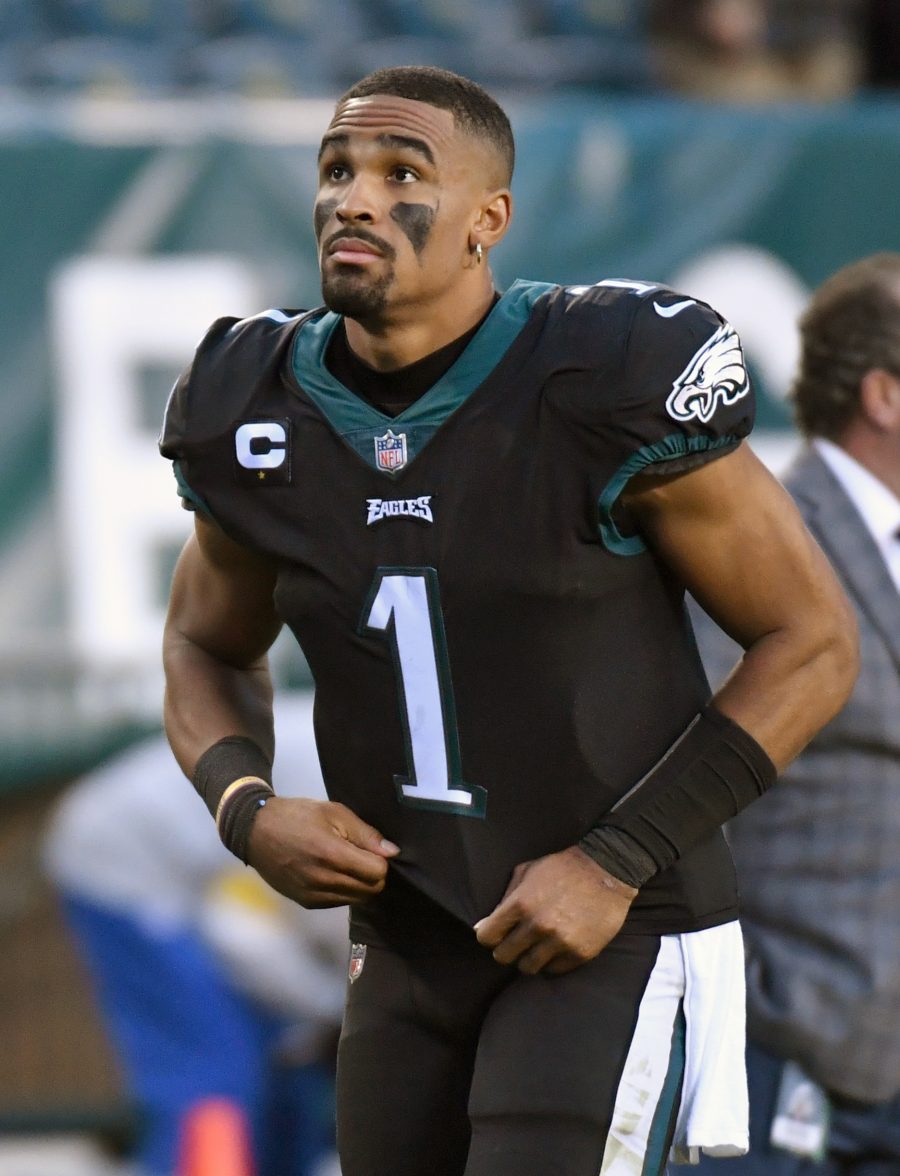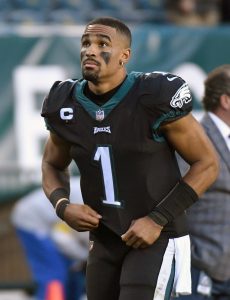 The last big factor that leans in Hurts's favor is regular and postseason success. In Murray's first three seasons as a starter, he made the postseason once and exited in the first round. Hurts has started two full seasons and made the postseason both times. After a first-round exit last year, Hurts led his team to the Super Bowl in Year 2.
Regardless of it all, to hold onto a winning quarterback in the year 2023, you're going to have to shell out the big bucks. An extension is likely going to range from four to six years, leaning closer to six if you'd like to keep your quarterback happy, with an average from $40-50MM per year. Based on all the factors listed above, I would expect a new contract for Hurts to be six years and average around $47-48MM per year with about $100-120MM guaranteed at signing.
Roseman and the Eagles have made it known, they'd like to hold on to Hurts long-term. They have the option of following the Ravens lead and allowing him to play out his contract and find the best deal for both parties, but if they want to avoid the media circus that's plagued Jackson and the Ravens, they're going to have to put their money where their mouth is.