The Trey Lance era in San Francisco proved to be short lived, as the 49ers traded the former third-overall pick to the Cowboys last night. While the quarterback went from franchise cornerstone to QB3 in only two years, general manager John Lynch still had high praise for Lance following the deal.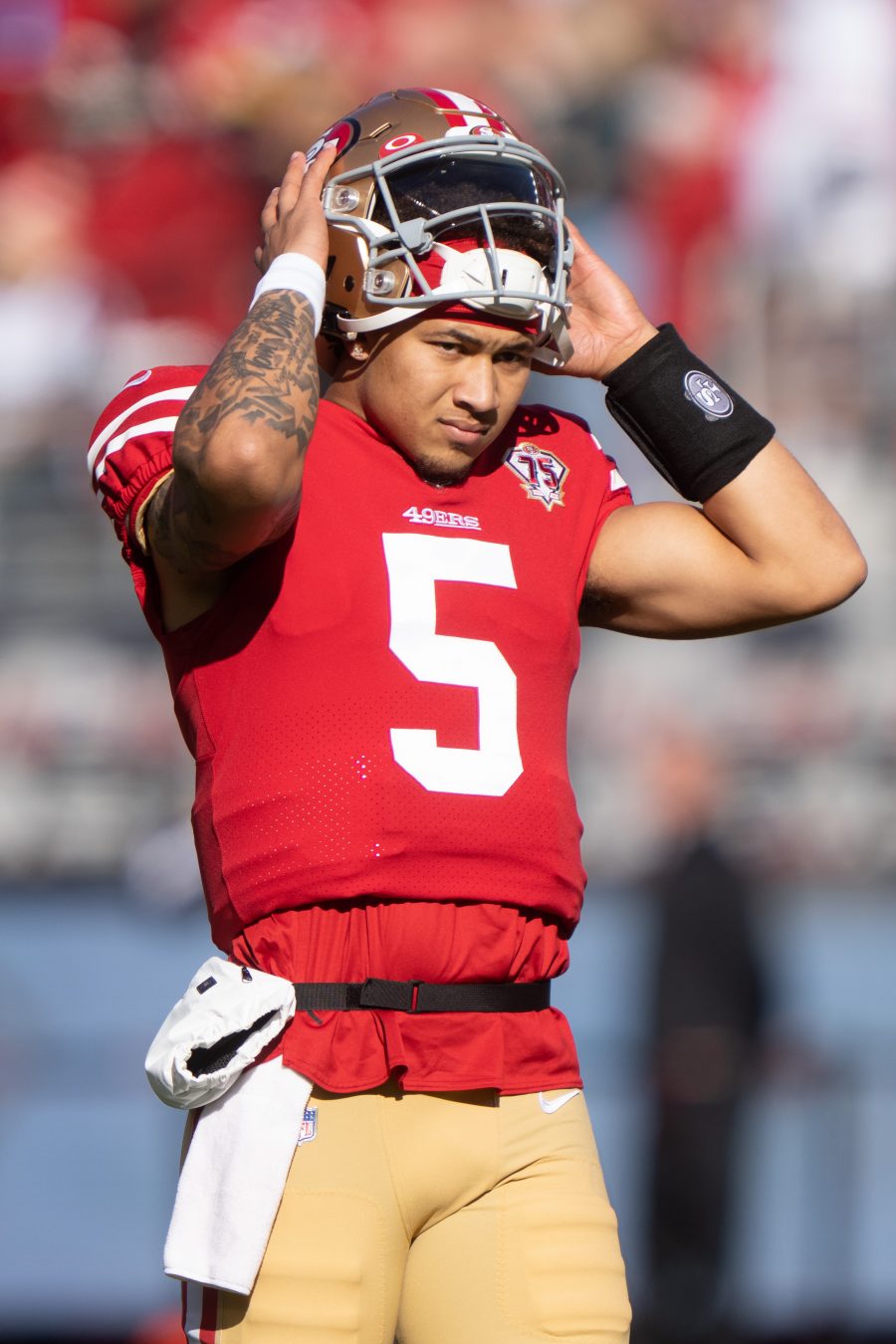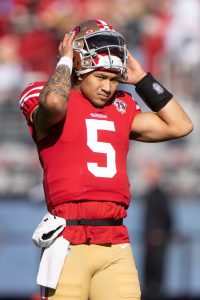 [RELATED: 49ers Trade QB Trey Lance to Cowboys]
"Really hard day, such a wonderful young man," Lynch said last night (via NFL.com's Coral Smith). "We took a shot and it didn't work out. We own that. We take accountability for it. But I think, as I think you guys do, his story is still very much unwritten. I'm excited for Trey. Dallas stepped up and really wanted him and they came after him. And I think it's going to be a great landing spot for him. I can tell everybody, it wasn't for lack of effort on Trey's part or on our part, that it didn't work. Circumstances took hold and he struggled through injuries and this team's ready to win. We like our quarterback room. We like Brock Purdy a lot, we like Sam Darnold and we like Brandon Allen. So we wish Trey all the best in Dallas. We'll always care about that young man and admire his work ethic and the person that he is."
As ESPN's Adam Schefter tweeted this morning, Lance actually requested to be traded earlier this week after learning he'd be the third quarterback behind Purdy and Darnold. The young QB wasn't necessarily looking for a chance to start elsewhere; according to 49ers head coach Kyle Shanahan, Lance was happy with being the top backup in a different situation.
"He told us that he would like another opportunity to go somewhere where he had a chance to be the No. 2," Shanahan said (via NFL.com). "We thought we got some good deals for him; there was a number of teams involved. To end up getting the fourth was a little better than we anticipated and clears up a lot of money and allows a better situation for him, too."
Unsurprisingly, the Cowboys weren't the only suitor for Lance's services. Dianna Russini tweets that the Bills, Ravens, and Lions were among the teams that showed interest in the young signal caller. Russini adds that the 49ers intended to trade Lance to the AFC, but the organization pivoted to an NFC foe when they only received offers of conditional fifth-round picks (that were more likely to be sixth-round picks). Schefter notes that the 49ers began fielding offers for Lance on Thursday, and the Cowboys separated themselves from the pack on Friday.
Lynch and Shanahan weren't the only members of the 49ers to speak kindly of Lance. Purdy mentioned how his former teammate helped him during his improbable run late last season.
"Going in last year and then him just being by my side from the get-go — sideline, meetings, in the locker room, wherever we are at — man, he's been a real one," Purdy said (via Cam Inman of the Mercury News). "…Lance helped me come into the league and welcome me with open arms and showed me the ropes to this whole thing. So can't tell you how grateful I am for him and to have him in my life and to be here with him. So, forever grateful for Trey."
Attention will now shift to Dallas, where Lance will serve as the backup to Dak Prescott. According to ESPN's Todd Archer, the Cowboys had a second-round grade on the quarterback during the 2021 draft. That's obviously a far cry from the third-overall pick, but it still goes to show that the organization believed the prospect could at least be a worthy NFL quarterback.
Follow @PFRumors
View Comments (20)