The Jets and Packers announced the Aaron Rodgers trade Wednesday, and the 19th-year veteran looks set to deviate from his previous 2020s offseasons.
Rodgers said he plans to be in the building Thursday and suggested he will be present for the Jets' offseason workouts, via SNY's Connor Hughes and NFL.com's Tom Pelissero (Twitter links). Rodgers did not attend voluntary Packers workouts in 2021 or '22. Seeing as there were no onsite workouts during the spring and summer of 2020, it has been a bit since Rodgers last attended his team's OTAs. Elaborating, Rodgers said he will attend "a lot" of the offseason program, via ESPN.com's Rich Cimini.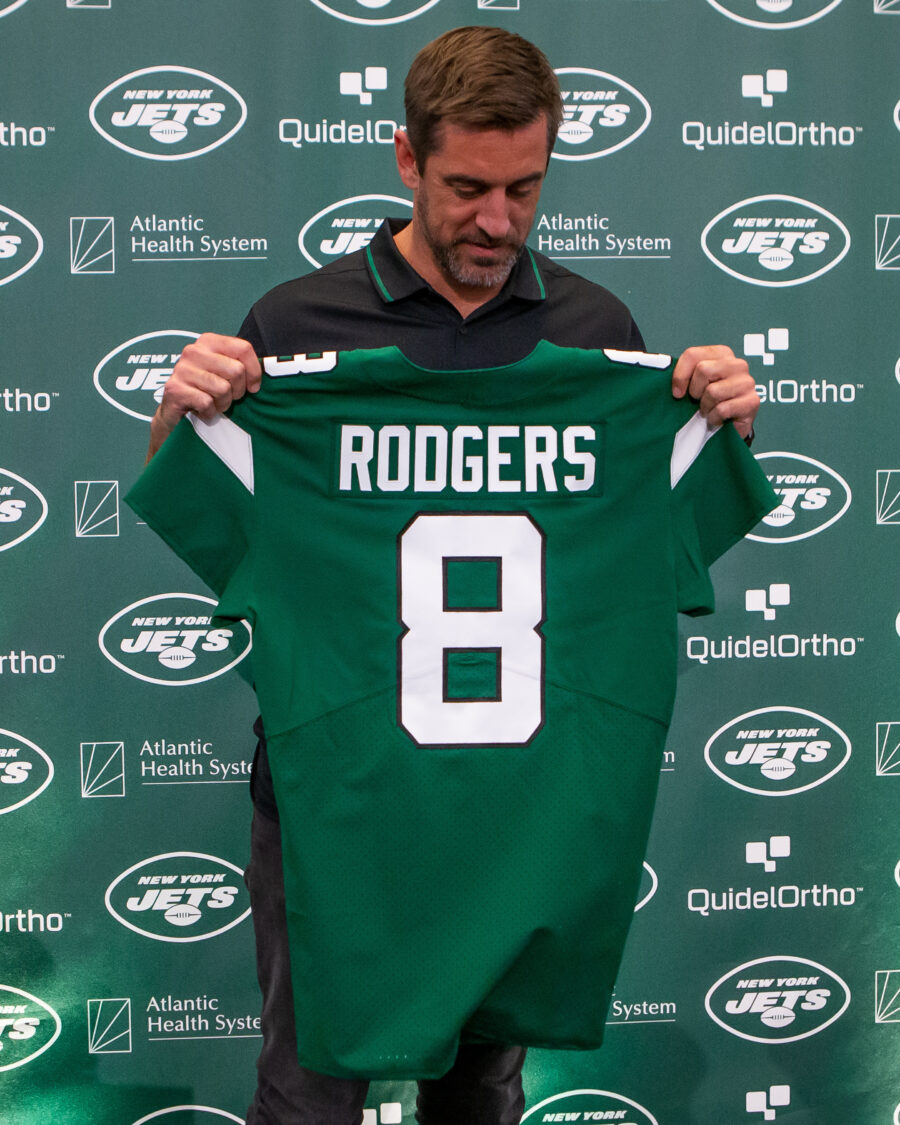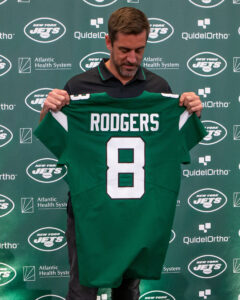 OTA attendance stands to matter less for Rodgers here compared to some other legendary QBs who changed teams. While Peyton Manning and Tom Brady were joining new offensive systems — schemes eventually tailored to the all-time greats' preferences — Rodgers will follow new Jets OC Nathaniel Hackett to the Big Apple. While Hackett did not call plays in Green Bay, Rodgers has spoken highly of him. It is safe to expect Hackett to install the offense Matt LaFleur uses in Green Bay.
But Rodgers attending voluntary workouts will allow for time for him to develop a rapport with the non-Allen Lazard skill players on the Jets' roster. It took Romeo Doubs and Christian Watson a while to be on the same page as Rodgers last season. It appears the relocating QB will make a change as he adjusts to the likes of Garrett Wilson, Mecole Hardman and the Jets' tight end corps. Corey Davis, for now, also remains a Jet.
Expected spring attendance aside, Rodgers is not yet committing to playing beyond this season. The 15-year Packers starter did not shut down a 2024 return, via the Washington Post's Mark Maske (Twitter link), but he will continue a year-to-year arrangement. Rodgers, 39, once sounded interested in playing into his 40s. In recent years, however, he had flirted with retirement.
This offseason, Rodgers admitted he was "90% retired" before his winter darkness retreat. Still, the four-time MVP hinted that playing into the mid-2020s was a possibility.
"The reason I take care of myself is because I've always dreamed about being a starter into my 40s," Rodgers said Wednesday (via Cimini and the Green Bay Press-Gazette's Ryan Wood). "I turn 40 later this year. I'm going to be here for the foreseeable future. … They definitely gave up some picks for me to be here, so this isn't like one-and done in my mind."
Although rumors indicated Rodgers' potential return in 2024 could end up affecting the teams' trade package, Monday's agreement did not include any term fluctuation regarding the QB's plans beyond this year. The only conditional component to the trade is Rodgers' 2023 participation. If he plays at least 65% of the Jets' offensive snaps this season, the 2024 pick exchanged will be upgraded to a first. If an injury prevents Rodgers from hitting that benchmark, the Packers will collect a second-rounder.
When the Jets went through a similar process with Brett Favre in 2008, the team ended up receiving just one season from Rodgers' Packer predecessor. Favre retired for a second time, and the Jets released his rights. Language in the 2008 trade effectively prevented the Jets from trading Favre to the Vikings, his 2009 destination, and the team largely went with rookie-contract QBs for the next 15 years. Zach Wilson's performance over the past two seasons, however, changed the organization's plans. Rodgers will be expected to make the Jets a Super Bowl contender in a loaded AFC.
More adjustments are coming to Rodgers' contract, but Pelissero adds he did make a change to his deal that saved the Packers some cash. He signed a revised Green Bay deal Tuesday afternoon; the restructure pushes all but a minimum salary and a small workout bonus into 2024. The expected move will save the Pack $14.58MM in 2023 cap space (all Twitter links). The $58.3MM bonus converts to a 2024 base salary, per the Milwaukee Journal Sentinel's Tom Silverstein (on Twitter). Rodgers' three-year, $150.8MM deal now includes a $107.6MM payment in 2024; the Jets will obviously adjust that figure at some point. Rodgers still counts $40.3MM in Packers dead money, but Silverstein adds the NFC North team will be clear of Rodgers cap hits by 2024.
For those interested, Rodgers will wear No. 8 (his number at Cal) out of respect to Joe Namath, whose Jets No. 12 jersey is retired.
Follow @PFRumors