Day 2 of the NFL draft is about to begin, but the Chargers have made a noteworthy (if entirely unsurprising) decision with the central figure already on their roster. Los Angeles will pick up quarterback Justin Herbert's fifth-year option, per Ian Rapoport of NFL Network (Twitter link). Doing so will lock him in to a cap hit of just over $29.5MM in 2024.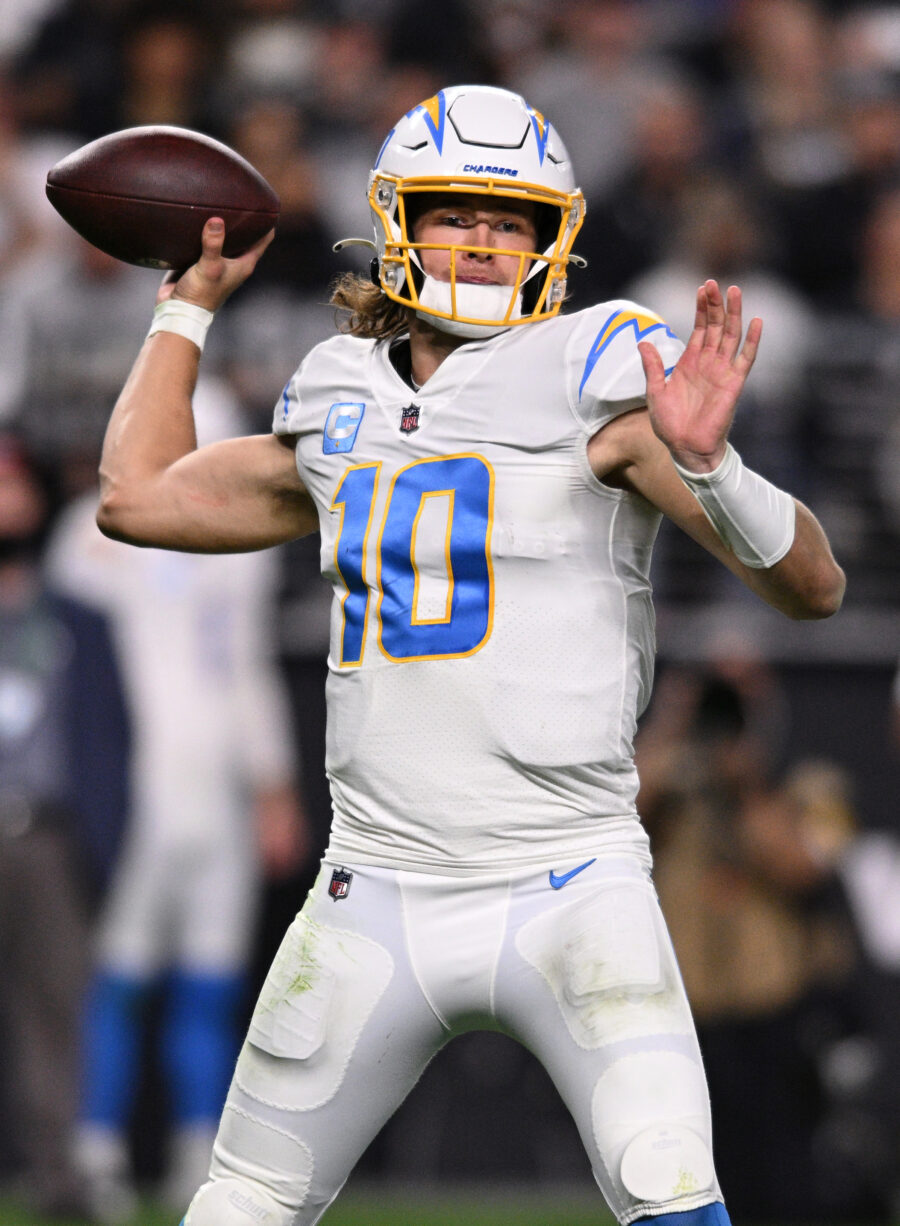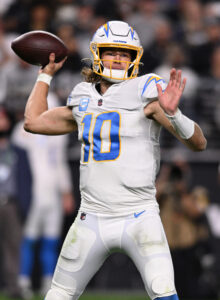 The news comes on a busy week of QB developments, including the Jets' long-awaited trade acquisition of Aaron Rodgers being agreed upon and Lamar Jackson's Ravens extension materializing. Herbert's 2020 draft classmate, Joe Burrow, also had his option picked up by the Bengals. The Chargers are taking the same path with their franchise signal-caller, as attention is sure to turn on the possibility of a long-term extension soon following.
Herbert, 25, is eligible for a second contract, and his market may have seen two benchmarks established recently. The deals signed by Jalen Hurts with the Eagles and by Jackson (worth $51MM and $52MM per season, respectively) will no doubt be used during negotiations for both Herbert and Burrow. The former has one Pro Bowl nod on his resume, along with a first career postseason appearance in 2022.
The Oregon product earned Offensive Rookie of the Year honors in 2020, but has been maligned for the team's lack of sustained success during his tenure. Herbert has nevertheless done enough to convince the Chargers to commit to him for the 2024 campaign, as they prepare to presumably take contract negotiations to a new level in the near future.
The Chargers have made it clear they have started talks with Herbert on what will be a monster deal. He may not land a contract with the AAV of Jackson, Hurts and (quite possibly, Burrow), but he should still be well-positioned to spend the foreseeable future in Los Angeles. At a minimum, he will be in place for the next two years as he and the team look to build off their success from last year.
Follow @PFRumors