Fifth-year option decisions are not due for nearly two months, but the Dolphins are making it clear to Tua Tagovailoa he remains their centerpiece player.
The team has informed Tagovailoa his fifth-year option will be picked up, Mike Garafolo of NFL.com reports (on Twitter). This will lock in the southpaw passer to $23.2MM in 2024. The 2020 CBA changed the fifth-year option to being guaranteed for injury only to fully guaranteeing players' salaries.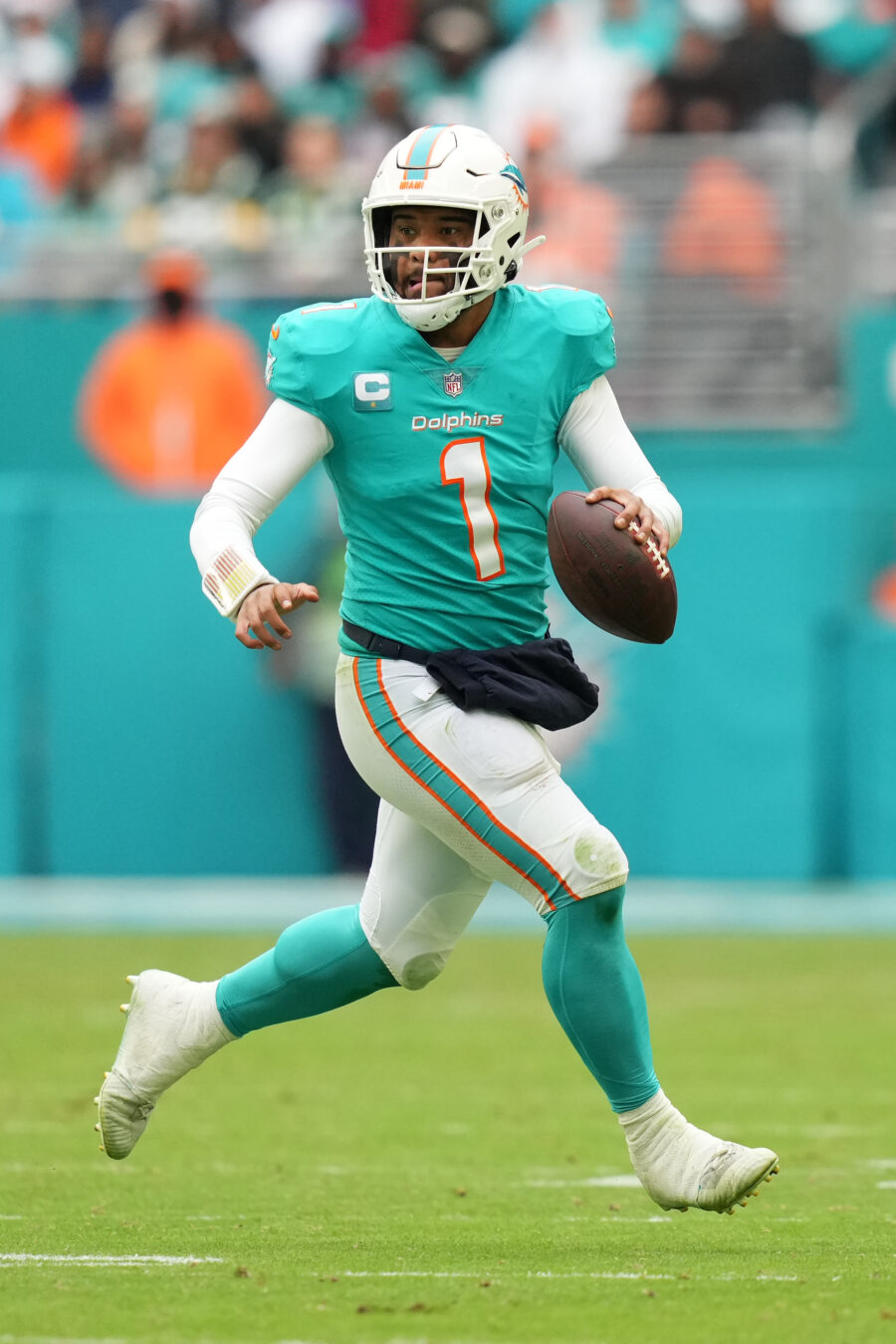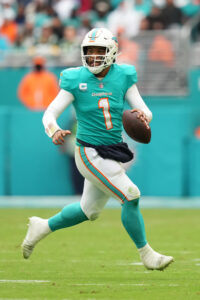 At the Combine, the Dolphins were not as definitive about Tagovailoa's future. Mike McDaniel did not guarantee the team would exercise the option, but several days later, the team is moving ahead with a nice show of confidence in its starter. This comes after Tagovailoa displayed considerable improvement but did so in a season that will be better remembered for his concussion issues. Those aside, Dolphins decision-makers have said they want Tagovailoa to be their starter for a long time.
Additional uncertainty emerged when reports began to surface indicating the Dolphins were surveying the QB market and considering outside options. This early option declaration could well be an effort by the franchise to show some faith. Following the Ravens' decision to use the non-exclusive franchise tag on Lamar Jackson, it was reported the Dolphins are not expected to pursue the star talent. McDaniel remains behind Tagovailoa, with ESPN.com's Jeff Darlington noting the second-year HC "fully believes Tua is the perfect fit for his system."
This will be the first of three QB fifth-year options to be picked up before May, with the Bengals and Chargers certainly set to exercise the add-ons for Joe Burrow and Justin Herbert. It will be interesting to see how the Packers proceed with Jordan Love, who has ridden the bench for three seasons ahead of his option date. With Love looking likelier by the day to be Green Bay's starter in 2023, he will have a decent chance of seeing that option exercised despite having been a career-long backup.
The Dolphins chose Tua one spot ahead of Herbert in 2020. While that decision has benefited the Chargers, Tagovailoa's strides in 2022 narrowed the perception gap between these two AFC passers. After two unremarkable seasons, Tagovailoa took steps forward in McDaniel's system. His unavailability aside, the Alabama alum finished the year third in QBR — behind only Patrick Mahomes and Josh Allen — and ended his third season with 25 touchdown passes despite finishing only 12 games.
Miami's season can be divided into two relatively separate sections: with and without Tua. The Dolphins went 8-4 in the games Tagovailoa finished. They were 1-5 in the other contests. Teddy Bridgewater's issues staying healthy also hurt Miami's cause, leading to Skylar Thompson making unexpected starts — including in the team's playoff game in Buffalo — but the Dolphins' offense suffered immensely without its starting QB on the field. Tagovailoa has been cleared from concussion protocol, though his suffering at least two concussions — in addition to a controversial Week 3 sequence in which he showed concussion-like symptoms, leading to an overhaul to the NFL's protocol — clouds his future. Nevertheless, the Dolphins are still betting on their former top-five investment.
After making an infamous run at Tom Brady last year and pursuing Deshaun Watson in 2021, the Dolphins will attempt to have a stable quarterback offseason. Jackson being a South Florida native would have made such a pursuit interesting, but teams have made early efforts to avoid doling out the fully guaranteed contract the former MVP seeks.
Follow @PFRumors