The Cowboys reunited defensive end Takkarist McKinley with defensive coordinator Dan Quinn, who drafted McKinley in the first round when he was head coach of the Falcons in 2017, signing the 27-year-old to the team's practice squad today, according to Todd Archer of ESPN. McKinley will be joining his sixth franchise in as many years.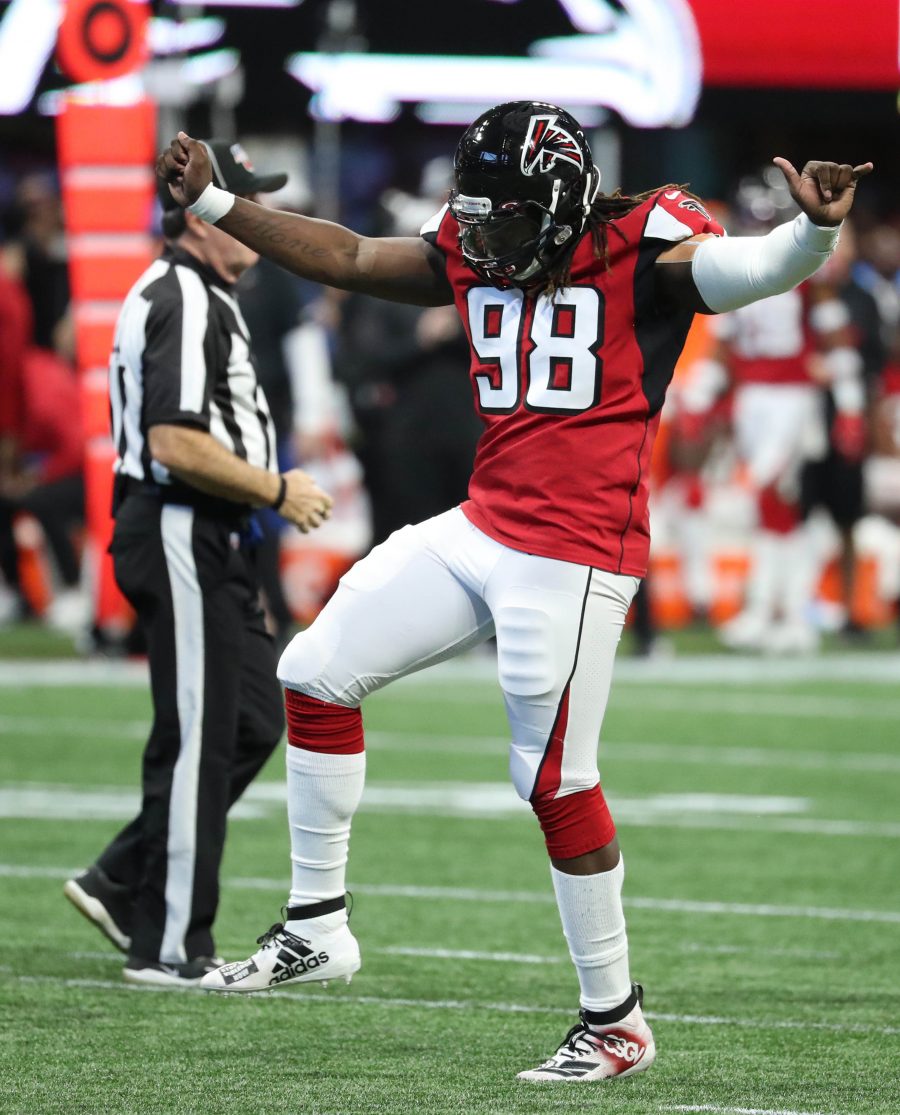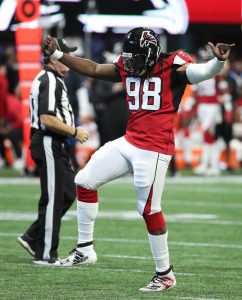 McKinley spent the first four years of his career with the team that drafted him, showing tremendous potential through his rookie and sophomore seasons. Despite only starting eight games in his first two years, McKinley made the most of his opportunities, racking up 13.0 sacks, 14.0 tackles for loss, and 25 quarterback hits. He started 13 games for the Falcons in 2019 but saw his sack production drop to half what it was the year before.
After only appearing in four games for the Falcons in 2020, McKinley officially requested a trade from Atlanta, after internally requesting a trade in private since 2019. The Falcons had rejected several trade offers in 2019 and ended up waiving their fourth-year pass rusher shortly after his public trade request. He was initially claimed by the Bengals and 49ers but, after failing physicals, returned to the waiver wire. Eventually he was claimed by the Raiders but was placed on injured reserve, where he would remain for the rest of the season.
His rookie contract expired, McKinley signed with the Browns as a free agent on a one-year contract. After a decent bounce back season as a rotational end, McKinley's season ended late in December with a torn Achilles tendon. Coming off the season-ending injury made it hard for McKinley to find a new home. He worked out with several teams, including the Cowboys, in the offseason before eventually signing to join the Titans practice squad just after the start of the season. Only five days later, though, the Rams signed McKinley off the Titans practice squad, utilizing him sparingly over the next four weeks before ultimately cutting him a little under a month ago.
McKinley is now hoping for another chance under Quinn, who saw him at his most successful five years ago. He'll have quite a depth chart to climb if he intends to make an impact this season. The Cowboys start DeMarcus Lawrence and Dorance Armstrong at the end position with Dante Fowler, Tarell Basham, and rookie Sam Williams rotating in behind them. It's a strong group for Dallas and having McKinley waiting on the practice squad can make it that much more dangerous.