SEPTEMBER 3: Kenyon Green and the Texans knew as early as May that Green may need surgery, per Aaron Wilson of KPRC2. It seems as if Houston wanted to see if its young blocker could play through the pain, and as Brandon Scott of Chron.com observes, Green was operating with the first team during the first two games of the preseason despite having his reps carefully managed in OTAs and training camp. Unfortunately, he aggravated the shoulder injury during the preseason finale, and it became clear he would need to be shut down.
"To his credit, he worked through it and I'd say did the best he could with the situation that he was given," Caserio said. "In the end, we just felt for the betterment of the team and the player, that [surgery] was the best decision." 
AUGUST 29: Kenyon Green's injury will lead the Texans to take a drastic step. They placed the 2022 first-round pick on IR. This move will sideline the young guard for the season.
The Texans traded for Steelers interior O-lineman Kendrick Green earlier today, and they have center Juice Scruggs facing the possibility of a trip to in-season IR. That move would only knock out Scruggs for four games. By putting Kenyon Green on IR now, the Texans will lose him for the year.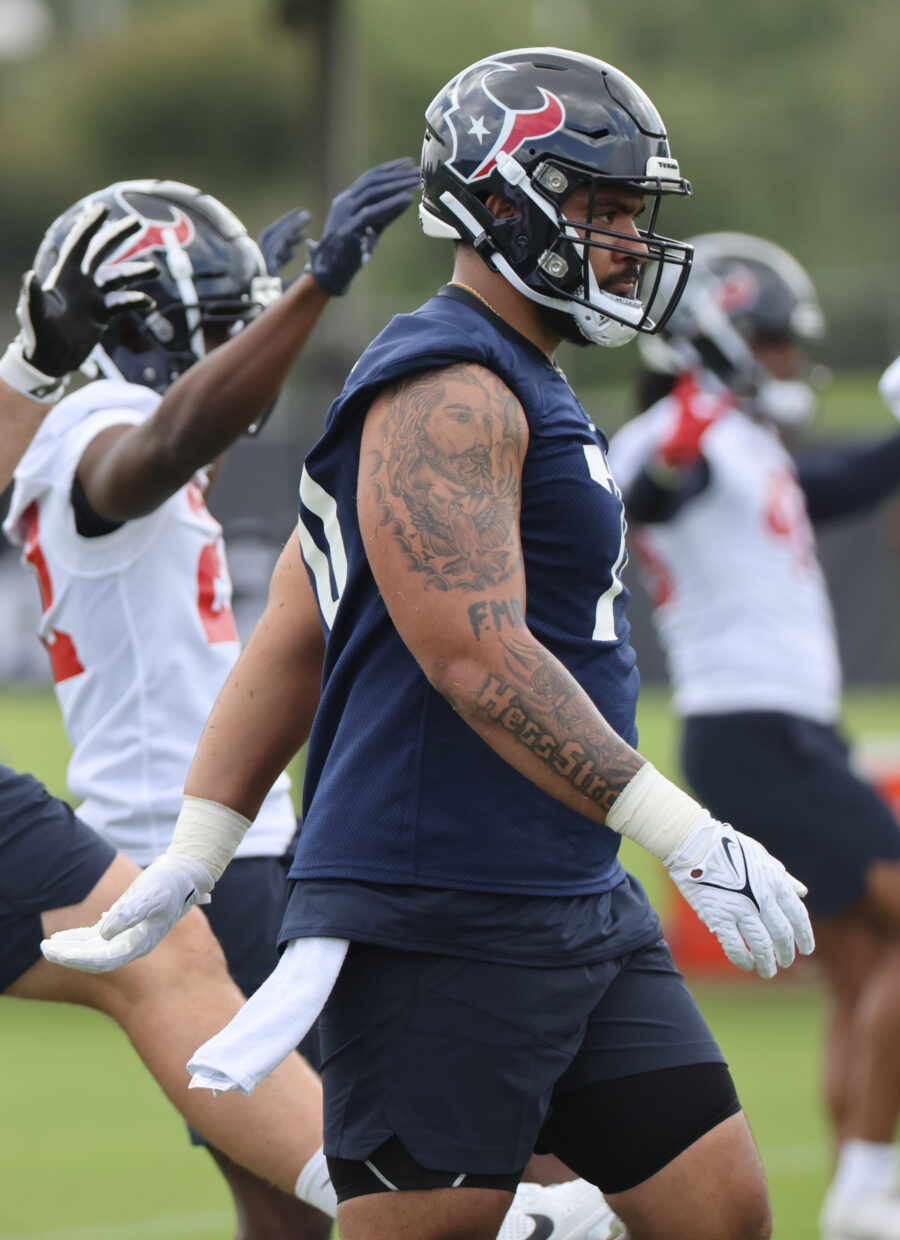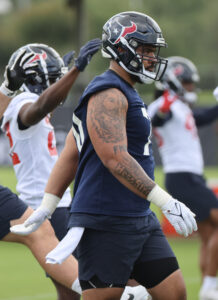 This represents a tough blow to Kenyon Green's career and to the Texans' O-line. A shoulder injury is one of multiple issues plaguing the Texas A&M product, KPRC2's Aaron Wilson tweets, adding that the second-year lineman will undergo shoulder surgery. Green has already undergone two knee surgeries since joining the Texans.
Although injury trouble hampered Green during his first training camp, the 22-year-old blocker still played in 15 games (14 starts) as a rookie. But the ex-Aggie's season did not go well. Pro Football Focus graded Green as the worst full-time guard in 2022. This year would have been an opportunity for a quick bounce back for last year's first guard selected, but Green will have to wait until 2024 to turn his career around.
Chosen 15th overall last year, Green earned consensus All-American honors for his work in both the 2020 and 2021 seasons. The Texans made major investments in their offensive front over the past two offseasons. Following their Green pick, they extended Laremy Tunsil and Tytus Howard and traded for Shaq Mason. The ex-Patriots and Buccaneers guard — acquired by New England during Nick Caserio's time with the team — also signed an extension this offseason.
The Texans then used a second-round pick on Scruggs, but it will be a while before Houston can deploy its preferred O-line. Scruggs' hamstring strain is expected to keep him out two to four weeks. The Texans have acquired both Kendrick Green and Josh Jones via trade in the past week. Both could be put to work early.
It may be a bit before the team unveils an O-line configuration featuring even three of its starting five. Rehabbing a hand injury, Howard is not viewed as a lock to start the season on time. This run of setbacks comes as the Texans prepare to begin No. 2 overall pick C.J. Stroud's starter run.