One of the top storylines to emerge last week was running back Austin Ekeler's request to seek a trade sending him away from the Chargers. Los Angeles has given him permission to do so, making this situation one to watch. The veteran recently spoke on his trade request and his openness to remain in Los Angeles during an appearance on the Green Light with Chris Long podcast.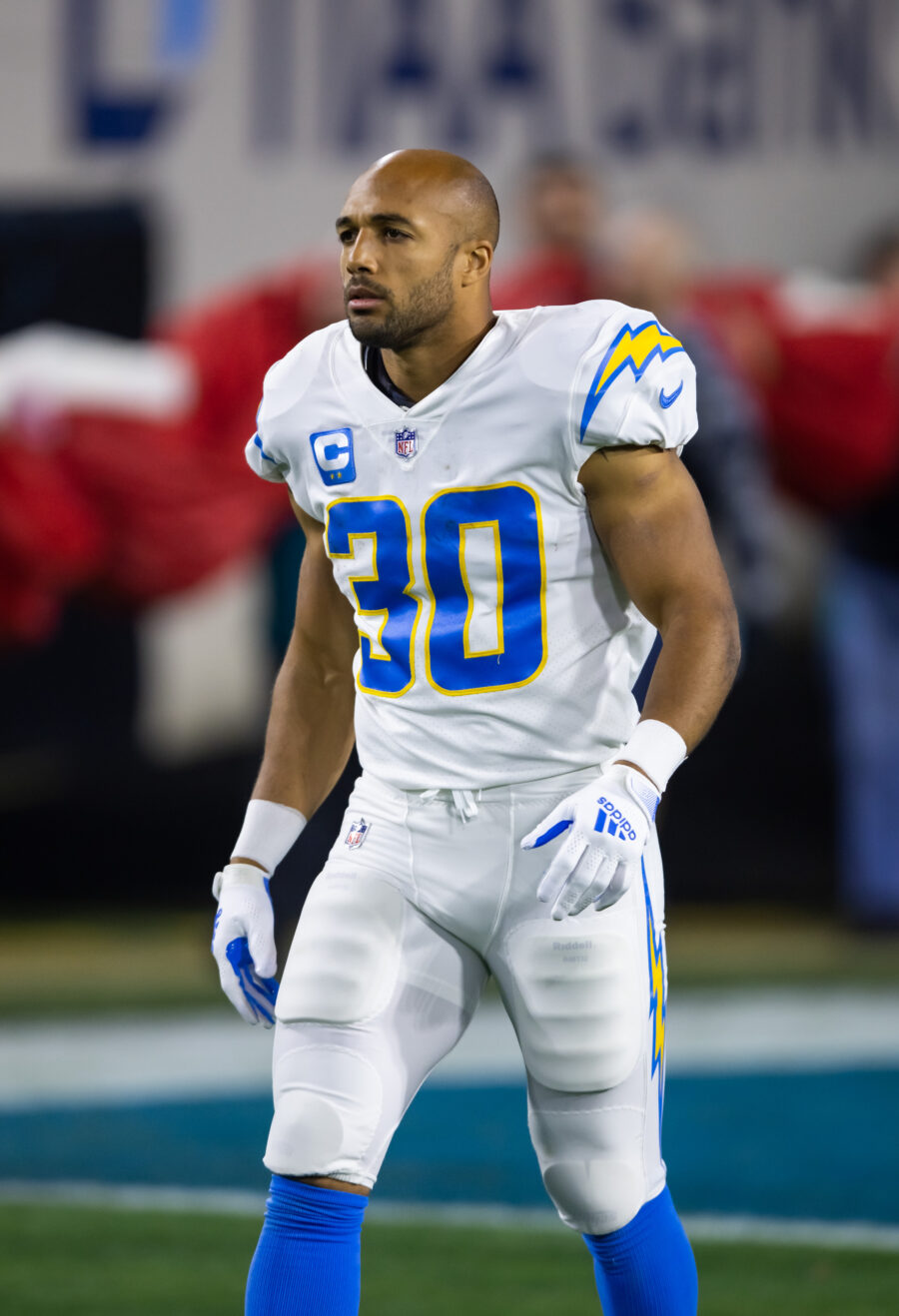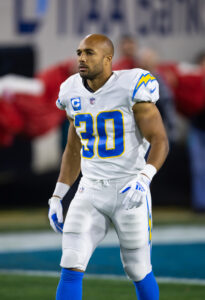 "I think it's really important to put it out there that it's not like, 'Oh, I hate the Chargers and I need to get out of this organization, and I need to leave," Ekeler said. "That couldn't be further from the truth. I would like to stay if it was under the right circumstances." (h/t Kevin Patra of NFL.com).
The 27-year-old has one year remining on his current contract, a four-year, $24.5MM deal which has given the Chargers tremendous value given Ekeler's production. He has topped 1,500 scrimmage yards three times in his career, and led the NFL in total touchdowns in each of the past two campaigns. That production would likely put him in line for a sizeable raise on the $6.25MM he is due in 2023 (or, more generally, the $6.125MM AAV of his existing pact) if he were a free agent now.
The former UDFA ranks 14th in the league in terms of average compensation at the running back position, one which has traditionally been undervalued relative to most others. This year's free agent period has continued that trend, which will make it interesting to see how much interest other teams will have in acquiring Ekeler at a high trade and/or financial cost. Pushing closer to the top of the pecking order on his next deal is clearly his priority, though.
"I'm so underpaid right now as far as my contract and what I contribute to the team," Ekeler said. "I am relentlessly pursuing this. I want to get something long-term done. I want a team that wants me long term… I'm getting half my value of what I could be getting."
Given his age, a lucrative investment on the part of the Chargers or any other team could carry significant risk. As the Western Colorado product noted, however, his skillset differs from that of traditional, between-the-tackles workhorse backs. Ekeler has received more than 200 carries only twice in his career, and 48% of his total yardage has come in the passing game. That could help the 5-foot-8 back extend his production deeper into his career than many others at the position.
Ekeler reiterated his affinity for the Chargers, adding, "I want to be there, but on the right terms." Los Angeles' offense would look dramatically different if a trade were to take place, given the team's struggles to find a consistent backup RB in recent years. A new round of extension talks could help continue the relationship between team and player, but the potential market from outside suitors could drive him to a new NFL home in the near future.
Follow @PFRumors