Austin Corbett spent much of this year rehabbing an ACL tear. The veteran Panthers guard returned before the midseason point, coming off the reserve/PUP list. But he will finish the season with another injury designation.
The Panthers placed Corbett on IR on Wednesday. Another knee malady will sideline him. Corbett sustained another injury to his left knee, though Panthers.com's Darin Gantt confirmed this issue is not ACL-related. But Corbett's season is done. The veteran blocker indicated he suffered an MCL injury.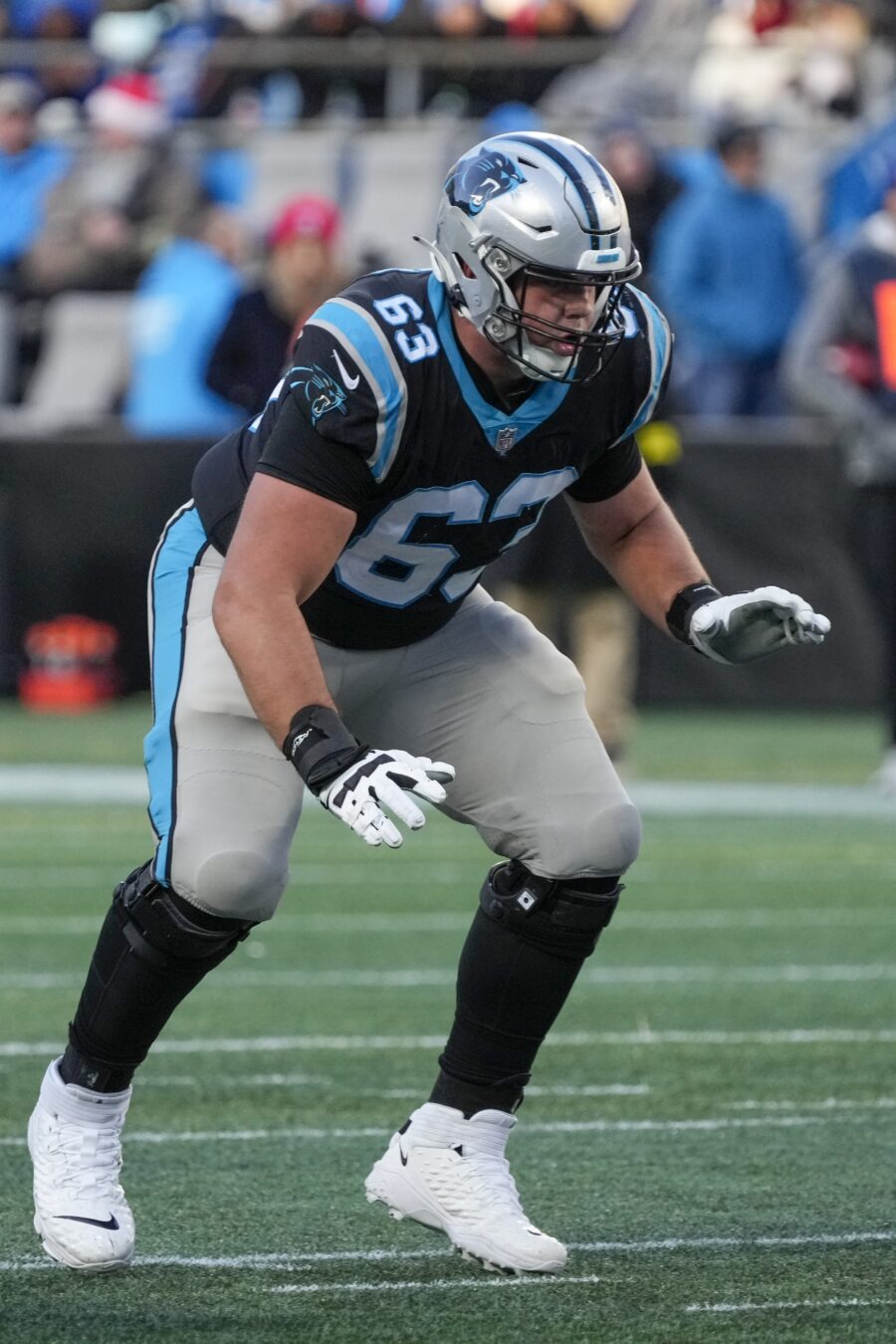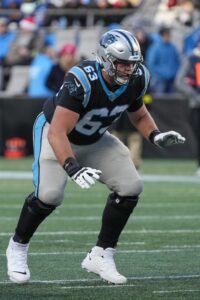 Corbett's 2023 campaign will wrap after four games. While the sixth-year guard spent most of this year rehabbing the ACL tear he suffered in Week 18 of last season, he exited the 2022 slate having not missed a start since 2019. The Panthers have played most of this season without their starting left guard, Brady Christensen.
The Panthers gave Corbett a three-year, $26.25MM deal in March 2022. This led Corbett from Los Angeles to Charlotte; a productive Rams tenure created a midlevel market for the former Browns second-round pick. Corbett started 57 consecutive games from 2019-22, becoming a key cog for two playoff-bound Rams teams in that span. Moved into Los Angeles' lineup shortly after an in-season trade in 2019, Corbett later started all four Rams postseason games during the team's 2021 Super Bowl LVI charge.
Carolina did not play a game with both its starting guards this season, with Christensen going down with a biceps injury in Week 1. The Panthers did not activate Corbett until Oct. 24, completing an odyssey that began in January. Christensen suffered a broken ankle in that damaging season finale in New Orleans but was ready to go by training camp. Corbett, 28, suffering a second injury to his left knee will make him a cut candidate in 2024.
Corbett is tied to a $10MM cap number next season, the final year of his contract. No guarantees remain on the deal. With the Corbett-Christensen tandem assembled during Matt Rhule's run as head coach, it would make sense to see Carolina explore alternatives — especially after Corbett's recent run of bad luck. Then again, the Panthers retained their offensive line coach — James Campen — to work with Frank Reich. And Reich's status, despite being hired this year, is very much in doubt for 2024.
Carolina also placed cornerback Dicaprio Bootle on IR. Picked up this summer after the Chiefs waived him, Bootle started in two Panthers games and played in eight for the 1-9 team.