Prior to the 49ers' trade that vaulted them from No. 12 to No. 3 in this year's first round, Mac Jones was mocked by some to fall out of the top 10. Scouts Inc. rates the Alabama prospect 19th overall. But the noise surrounding the one-year Crimson Tide starter going in the top five has not quieted.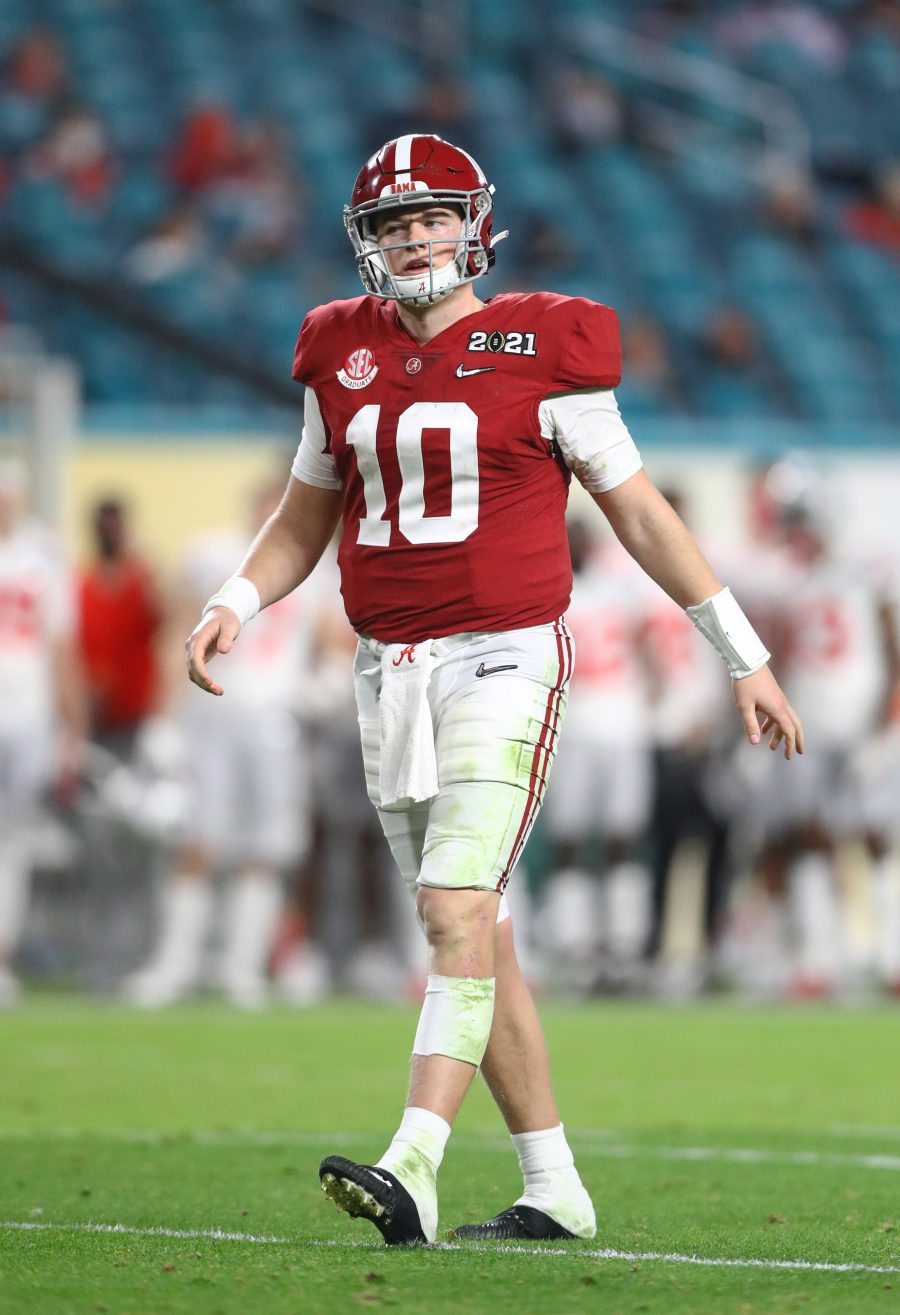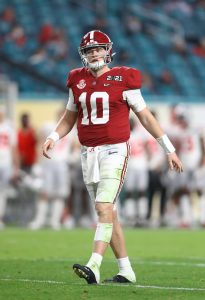 The 49ers are likely to select Jones with this year's No. 3 pick, Adam Schefter of ESPN.com said during an ESPN radio interview Tuesday (Twitter link). When asked about the 49ers' likely choice, the longtime NFL insider quickly indicated it will be Jones.
Shortly after the 49ers made the trade with the Dolphins, Kyle Shanahan said he was comfortable three of the top five quarterback prospects in this year's draft being the team's long-term answer. While the fifth-year 49ers HC added that he could reach a stronger comfort level with the other two, only three received his immediate approval stamp. It is obviously uncertain which quarterbacks fall into which category, but it should be assumed the 49ers reached a consensus before trading up.
The 49ers are considering Jones, and NFL.com's Daniel Jeremiah and ESPN.com's Todd McShay have mocked Tua Tagovailoa's Tuscaloosa successor to San Francisco. When Jones and Justin Fields were pro day participants on the same day last week, Shanahan and John Lynch trekked to Alabama to watch Jones. Fields and Trey Lance are considering staging second pro days to throw for Shanahan, Lynch and Co., but the Jones-to-San Francisco buzz has been building for several days now.
Although Jones is the least mobile of this year's top QB prospects, he piloted another dominant Alabama team to an unbeaten season and a national championship. The 6-foot-2, 217-pound quarterback threw 41 touchdown passes, compared to four interceptions, and averaged 11.2 yards per attempt. He received the same advantages Tagovailoa did, in throwing to multiple first-round receiver talents. Both those wideouts — DeVonta Smith and Jaylen Waddle — said they preferred Jones to Tua.
Shanahan and Lynch insisted Jimmy Garoppolo remains in the team's plans for 2021, though the 49ers do not appear completely against trading their current starter. They are likelier to move on from Garoppolo in 2022, after giving Jones a year to develop in a backup role, Schefter adds. This reality unfolding would represent a remarkable rise for Jones, but as the likes of Joe Burrow, Baker Mayfield and Carson Wentz have shown in recent years, late QB value ascents are certainly not shocking.
Follow @PFRumors