A Joey Bosa ramp-up period does not seem to be in the cards for the Chargers. Despite the perennial Pro Bowl pass rusher missing 12 games and only being designated for return Thursday, the Bolts are preparing to activate him from IR for Week 17.
Brandon Staley said the plan is for Bosa to play this week against the Rams, per NFL.com's Bridget Condon (on Twitter). Bosa has been out since Week 3 because of a groin injury that required surgery.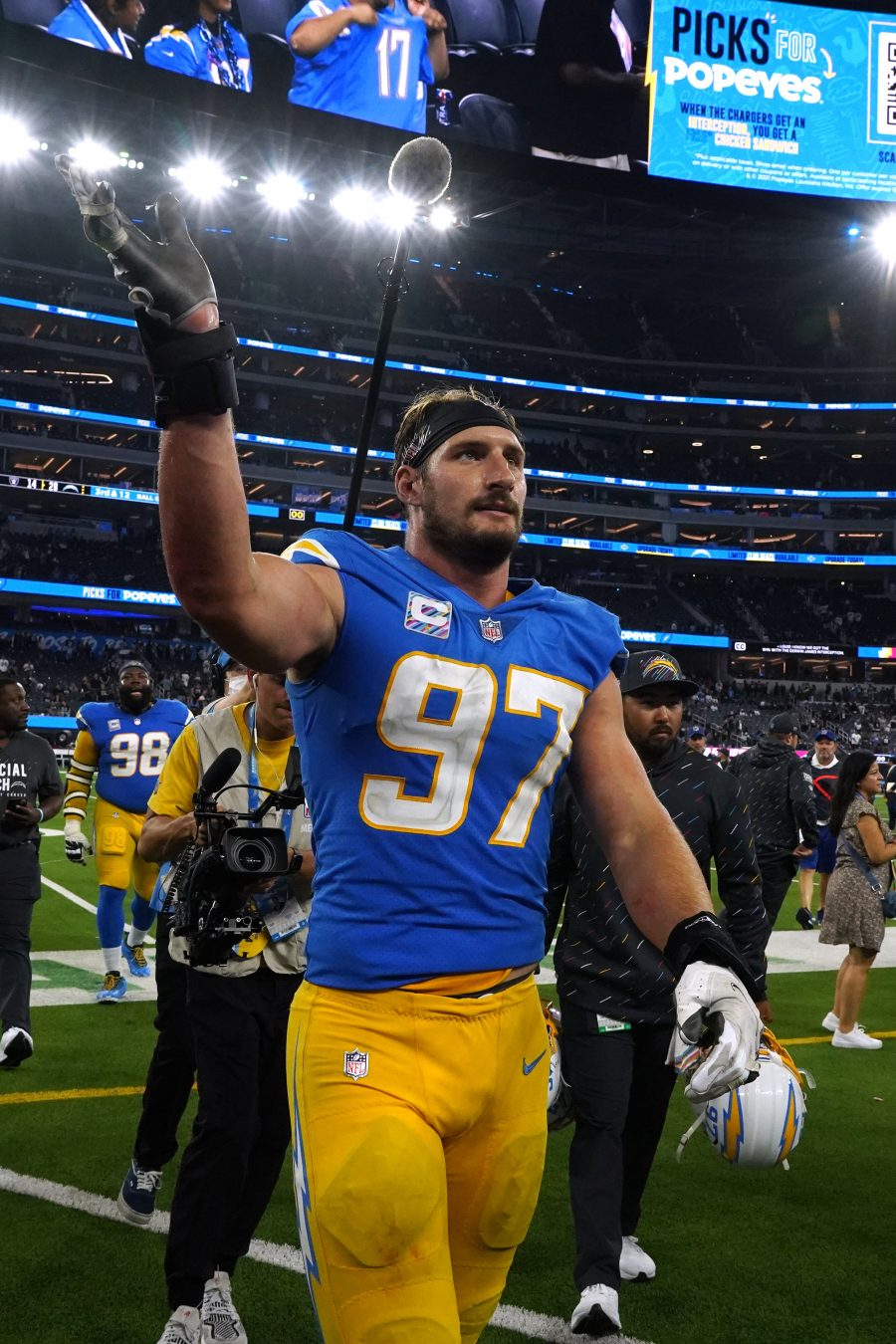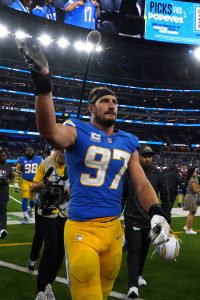 The seventh-year defender said this week he has dealt with this issue for a while and indicated upon his return to practice he felt better than he has in years. Bosa has dealt with a number of injuries since the Bolts drafted him third overall in 2016, but this year's absence has been the longest. The Chargers have managed to recover from their injury-affected swoon, however, and are playoff-bound for the first time since 2018 — Bosa's previous year with a major injury.
Bosa missed four games as a rookie in 2016 (hamstring), was shut down for nine during the 2018 season (foot) and missed four more contests in 2020 (two concussions). Despite being often sidetracked by injuries, the former Ohio State star has four double-digit sack seasons on his resume. His return to anchor Los Angeles' pass rush will certainly enhance the Bolts' chances of being a major factor in the playoffs.
The Chargers, who only had the chance to play Bosa and Khalil Mack together for two full games, have picked up the pace in quarterback pressure recently. They sacked Nick Foles seven times Monday night and recorded four in a last-second win over the Titans in Week 15. Mack has a team-high eight sacks, making the Pro Bowl for a seventh time, while both Morgan Fox and Drue Tranquill hit the five-sack mark in Indianapolis. The supporting-casters have 11.5 combined sacks this season, with Tranquill putting together an interesting stat line that includes five sacks and 129 tackles.
Much of the injury trouble the Chargers have encountered is in the rear-view mirror. Justin Herbert, who suffered a rib injury in Week 2, has played better over the past several weeks. Both Keenan Allen and Mike Williams have returned from their earlier health issues as well. The Chargers have not opened Rashawn Slater's practice window yet, but their left tackle returning from an early-season biceps injury remains in play.
Derwin James had missed time but returned for the Chargers-Colts tilt. However, he was ejected for leading with his helmet on a first-half tackle. Both James and the player he tackled, Indianapolis wideout Ashton Dulin, sustained concussions on the play. Both are out for Week 17.