Three years ago today, it was looking like Eli Manning's career with the Giants was coming to an end. On November 28, 2017, the organization announced that they'd be benching the future Hall of Famer for Geno Smith (we know, we know…this isn't actually a transaction, but it's not everyday an organization releases a press release regarding a BENCHING).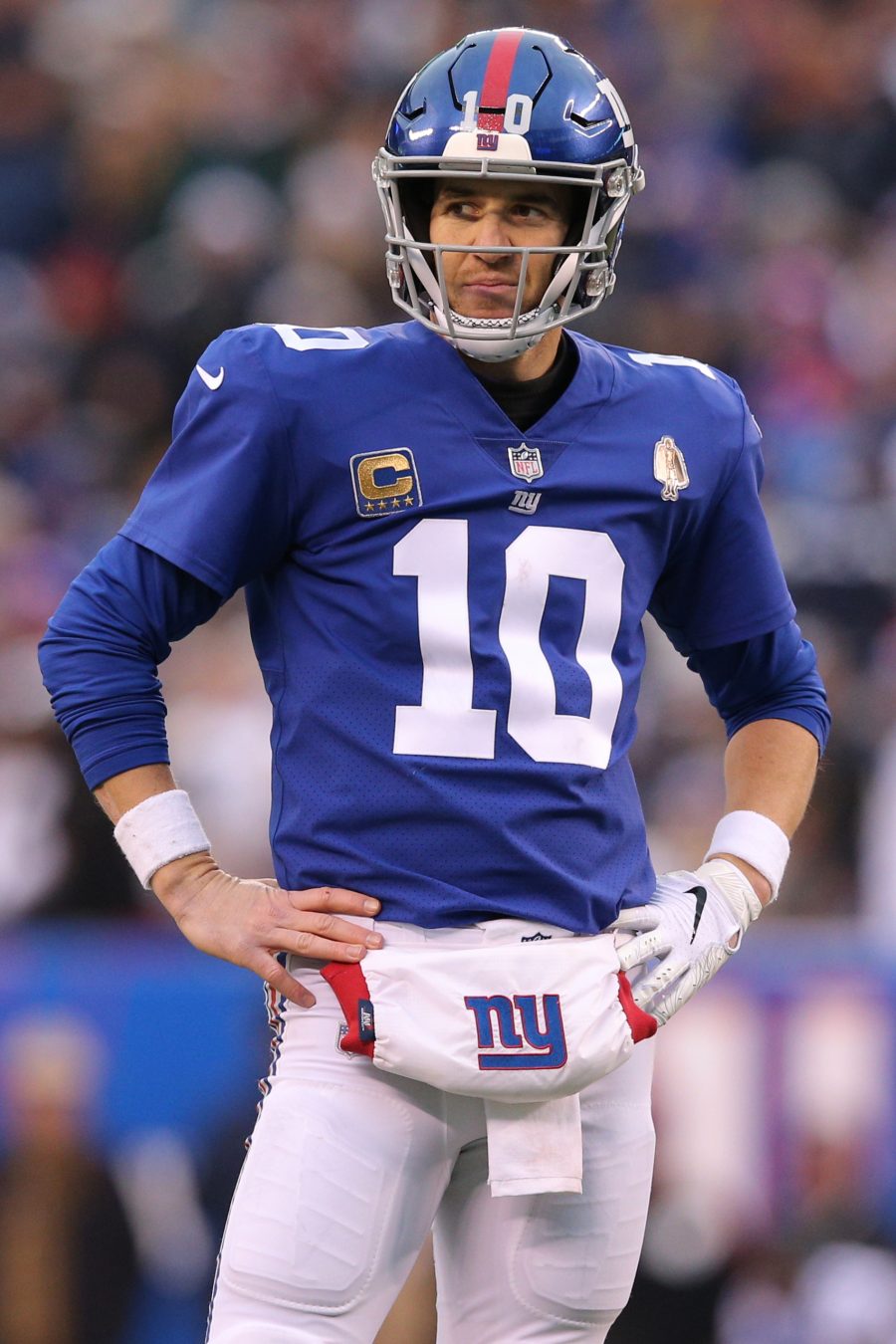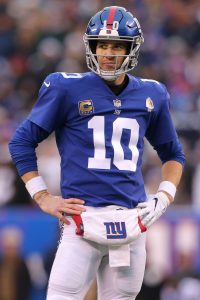 "Geno will start this week," said then-head coach Ben McAdoo. "Over the last five games, we will take a look at Geno, and we will also give Davis [Webb] an opportunity."
While the move certainly came as a surprise, there was some merit to the decision. It was already a lost season for the Giants, as the team was out of the playoff picture with a 2-9 record. The organization apparently thought it was useful to evaluate their younger options as they looked ahead to the 2018 campaign.
On the flip side, there were also plenty of reasons to stick with the Manning. His illustrious resume included a 210-game starting streak, the then-second-longest streak by a quarterback in NFL history (behind Brett Favre (and since passed by Philip Rivers)). The Giants gave Manning the option to still start the upcoming games, but the veteran said it was "pointless" and disingenuous to start a game that he wouldn't finish. Further, it wasn't like the quarterback had even bad that bad during the 2017 campaign. Despite the team's record, Manning had still completed 62.5-percent of his passes for 2,411 yards, 14 touchdowns, and seven interceptions through the first 11 games…and that was with major injuries to wideouts Odell Beckham Jr. and Brandon Marshall.
The move was instantly criticized around the NFL. Former Giants head coach Tom Coughlin said he was "very upset" by the decision, and many pundits suspected the move came from higher-ups like Jerry Reese and John Mara. Naturally, there were also a number of articles pertaining to trade theories, with the Jaguars, Broncos, and Cardinals listed as potential suitors.
How did the move work out? Not great. The Giants lost by seven to the Raiders with Smith under center. The former second-rounder did manage to complete 61.7-percent of his passes for 212 yards and one score, and he added 13 yards on the ground. However, he also had a fair of key fumbles that could have changed the Giants' fortunes.
Days following the loss, McAdoo was fired, and interim head coach Steve Spagnuolo reinserted Manning back into the lineup. Manning proceeded to start the rest of the Giants games that season, and he started all 16 of their games in 2018. Manning's career would ultimately come to an end following the 2019 campaign…but still, that was two years later than what many thought on this date in 2017.