Giants icon Eli Manning will hold a news conference on Friday to announce his retirement, per ESPN's Dan Graziano and Jordan Raanan (Twitter link). Unwilling to finish his career as a backup, Manning will walk away from the sport and focus on new endeavors.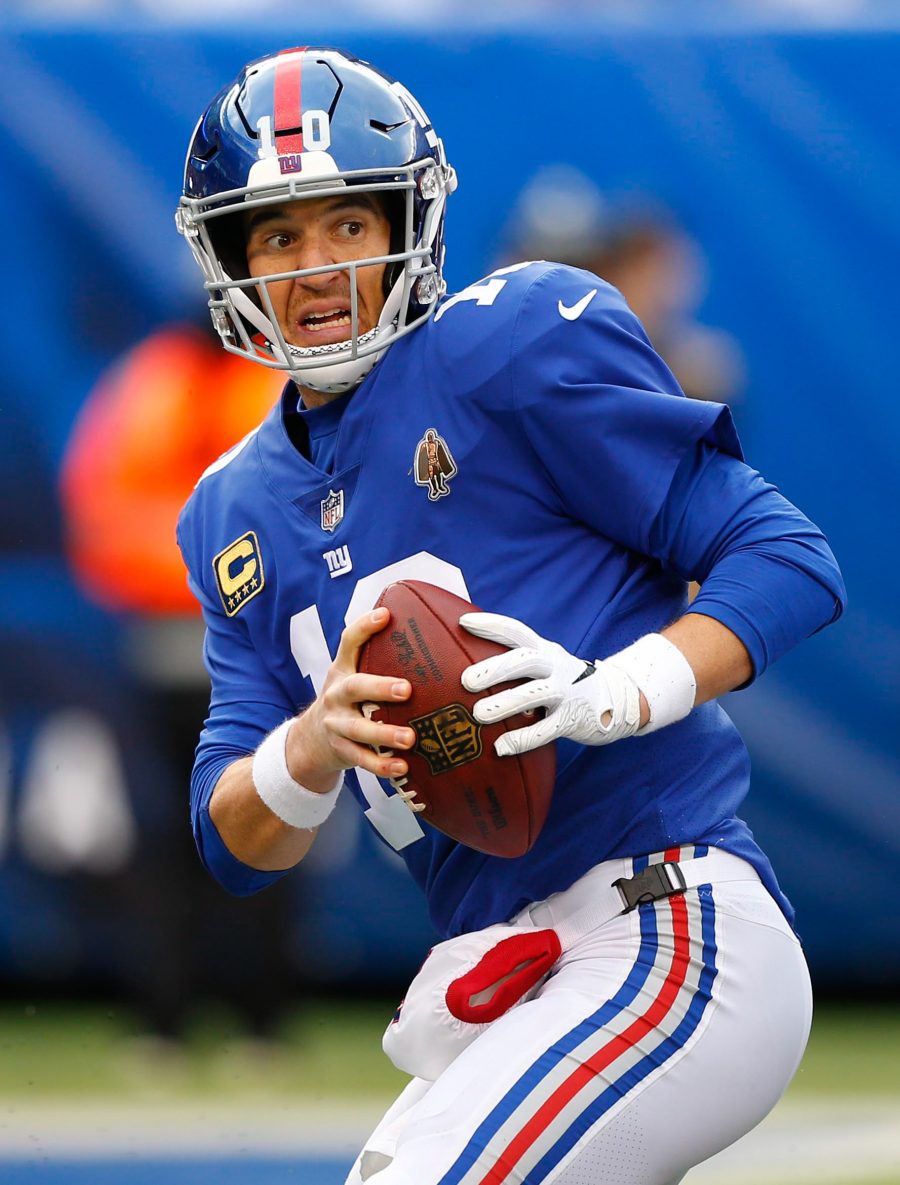 Manning, 39, got the hook from the Giants on multiple occasions. The first time around, in 2017, he was briefly benched for one game in favor of Geno Smith. This year, he lost his job to rookie Daniel Jones and never regained his footing. The Giants' struggles continued throughout the season, but it was an easy call for the G-Men to anoint Jones as their starter moving forward.
Things didn't end the way Manning envisioned, but he leaves the sport after a storied NFL career that will surely land him in Canton, once he's eligible. Manning had lots of highs across his 16-year career (and, some lows), but he'll forever be remembered as a two-time Super Bowl winner and MVP. He's also etched in the record books – he's seventh all-time in passing yards, touchdowns, and completions. Another impressive feat – Manning never once missed a start due to injury.
Manning has long ranked as one of the league's highest-paid players, too. He's earned more than a quarter-billion dollars in football, not including endorsement money.
Manning entered the league as the No. 1 overall pick in the 2004 draft. The Ole Miss star famously refused to play for the Chargers and forced a trade to the Giants, where he established himself as a global superstar and stepped out of his older brother's shadow. He's foiled the Patriots twice, sold countless jerseys in the tri-state area, and forged a legacy that will last for decades.
"For 16 seasons, Eli Manning defined what it is to be a New York Giant both on and off the field," John Mara, the Giants' president and chief executive officer, said in a statement. "Eli is our only two-time Super Bowl MVP and one of the very best players in our franchise's history. He represented our franchise as a consummate professional with dignity and accountability. It meant something to Eli to be the Giants quarterback, and it meant even more to us. We are beyond grateful for his contributions to our organization and look forward to celebrating his induction into the Giants Ring of Honor in the near future."
It remains to be seen whether Manning will stay involved in football. The Giants have expressed interest in giving Manning a non-playing role, but that would likely come in the form of a front office position – Manning has indicated that he is not interested in a coaching career.
"I learned very early that you evaluate quarterbacks on their ability to win championships, and to do it late in a game when the game is on the line, that they're able to take a team down the field and into the end zone to win a title," said longtime Giants GM Ernie Accorsi said. "The second thing is to know that over a period of years, he's always going to be there. Those kinds of quarterbacks always give you a chance to win, and for 16 years, he did that for this franchise. He won championships and he was always there giving us a chance to win. I don't know how you can ask more from a quarterback."
Follow @PFRumors