Yannick Ngakoue finally got his wish. As Adam Schefter of ESPN.com was the first to report, the Jaguars have traded their disgruntled defensive end to the Vikings in exchange for a 2021 second-round pick and a conditional 2022 fifth-round selection that could become a fourth- or third-round choice.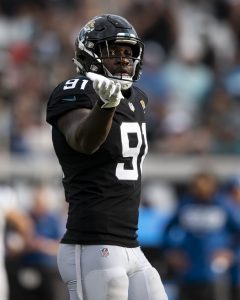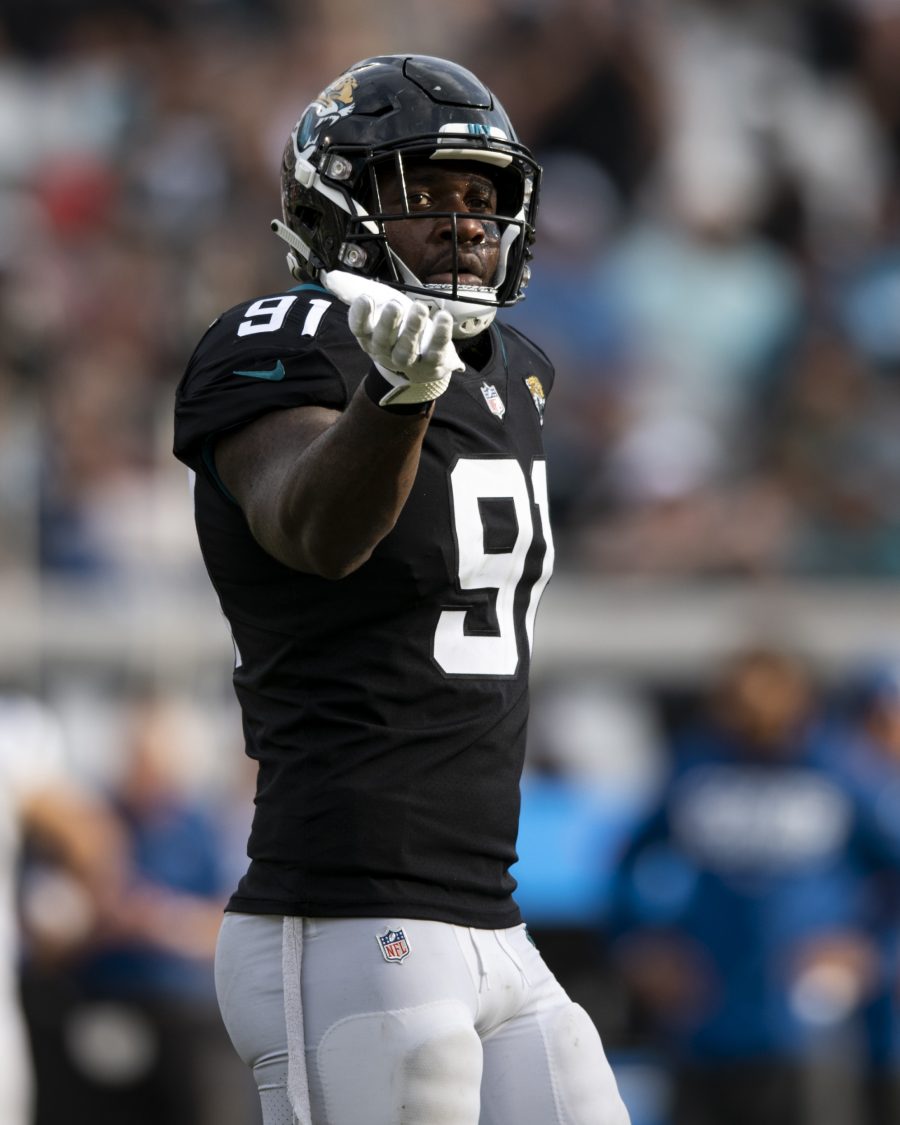 Ngakoue has wanted out of Jacksonville for some time. Last July, he became upset when then-executive vice president of football operations Tom Coughlin abruptly ended extension negotiations with the 2016 third-rounder, and while he did suit up for the club in the 2019 season, he made it clear this offseason that the relationship between him and the team was beyond repair.
The Jaguars put the franchise tag on him, valued at $17.8MM, but he did not sign the tag, and all indications were that, if he wasn't traded, he was going to stay away from the team until Week 10 of the 2020 season. That would have been the deadline for him to be able to count 2020 as an accredited year towards free agency.
Given his very public unhappiness with Jacksonville, the fact that the deadline for tagged players to sign an extension passed on July 15, and his high franchise tag number, the Jags didn't have a ton of leverage. But GM Dave Caldwell managed to finagle two draft picks out of the Vikings, and Schefter says the 2022 fifth-rounder will become a fourth-rounder if Ngakoue makes the Pro Bowl in 2020 and will become a third-rounder if he makes the Pro Bowl and the Vikings win the Super Bowl.
From the Vikings' perspective, that's a relatively small price to pay for the chance to bookend Ngakoue with another talented young pass rusher, Danielle Hunter. The team lost longtime stalwart Everson Griffen to the Cowboys earlier this month, and as Jeremy Fowler of ESPN.com notes, Minnesota began working on an Ngakoue deal as soon as it became clear Griffen wasn't coming back (Twitter link).
In order to make the trade work, the Vikings did have to create some cap room. Further proving just how desperate he was to get out of Jacksonville, Ngakoue reduced his 2020 pay from $17.8MM to just below $13MM to facilitate the deal (Twitter link via Albert Breer of SI.com). Courtney Cronin of ESPN.com reports that Minnesota could also rework an existing contract and names LT Riley Reiff as a potential restructure candidate. Cronin says the team will not cut a player just for salary cap purposes (Twitter links).
However, Cronin points out that the Ngakoue acquisition could mean that the team is not going to reach an extension with running back Dalvin Cook (Twitter link). The two sides recently agreed to table contract negotiations, and without a major cost-cutting move or two, Cook may be destined for free agency in 2021.
But that's another story for another day. For now, the Vikings have solidified their status as one of the top teams in the NFC, and the Hunter-Ngakoue combination will be a formidable one for opposing offenses, especially when considering the similar excellence the team enjoys in its LB and DB corps.
Ngakoue is not particularly strong against the run, but he has averaged over nine sacks per season over his first four years in the league, and he has also shown some serious play-making ability. He has forced 14 fumbles to date, and as Schefter writes, the Maryland product is directly responsible for five of the 12 defensive touchdowns the Jaguars have scored since 2016. Cronin observes in a full-length piece that Ngakoue had a pass-rush win rate of 21% as an edge rusher last season, which ranked higher than Griffen (17%) and Hunter (15%).
Ian Rapoport of NFL.com notes that the Vikings plan to sign Ngakoue to a long-term deal after the 2020 season (video link). While Minnesota will have a number of other contract issues to address, pairing Ngakoue and Hunter together for the foreseeable future will be an indubitably tempting proposition.
Photo courtesy of USA Today Sports Images.
Follow @PFRumors