The Bears have lost their starting running back from the past few seasons, but they have moved quickly to find a new member of their backfield. Chicago is signing running back D'Onta Foreman to a one-year, $3MM deal (Twitter link via ESPN's Adam Schefter).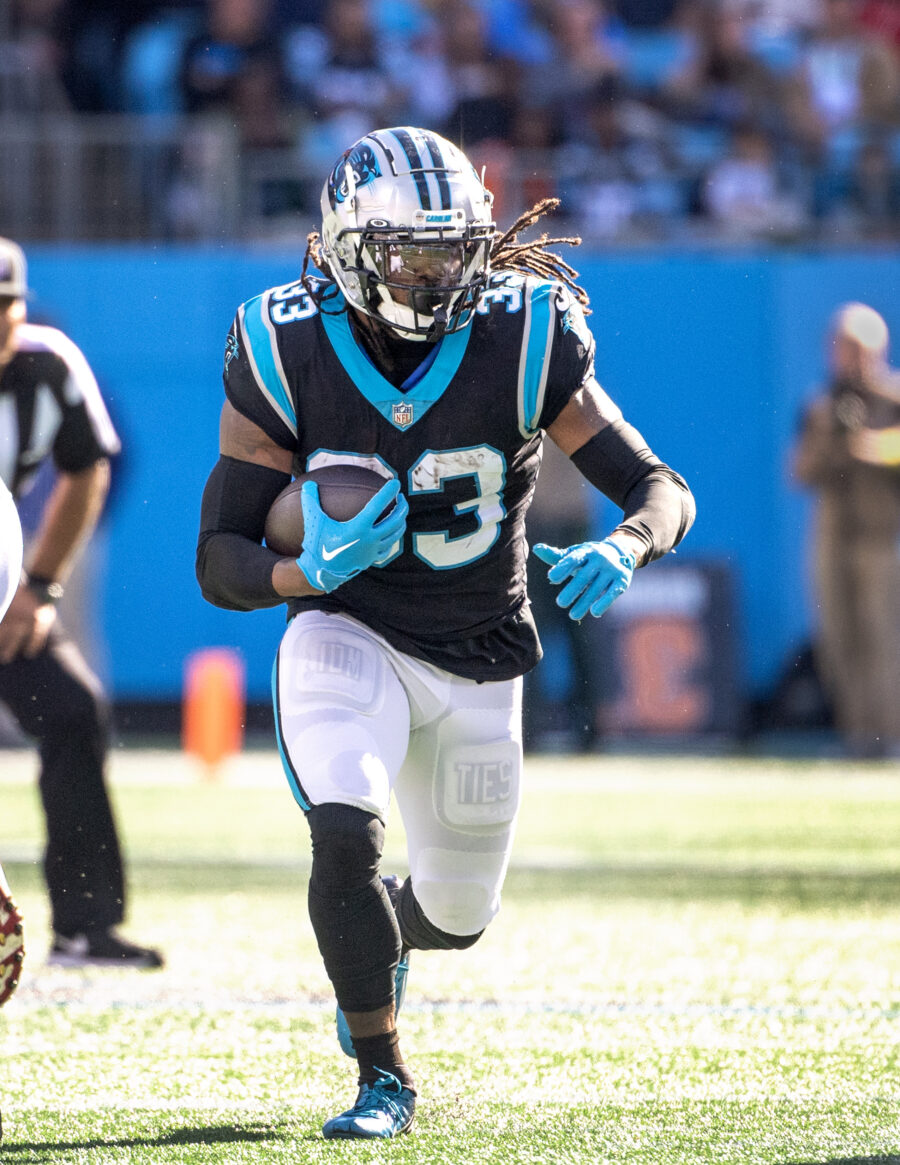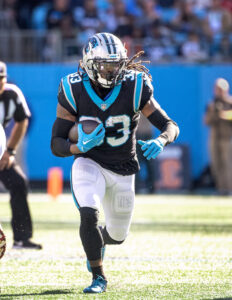 David Montgomery is set for a move within the NFC North, having agreed to a lucrative deal with the Lions earlier in free agency. His departure from the Windy City was expected, given his production, the Bears' many needs elsewhere on the roster and the availability of several other capable backs in this year's free agent class. Now, Chicago has found a low-cost replacement.
Foreman, 26, made his first foray outside the AFC South last year by joining the Panthers following two-year stints with the Texans and Titans, respectively. His play as Derrick Henry's backup led to the expectation that he could put up noteworthy production in the event he were to be given the opportunity to serve as a No. 1 in his new home.
That seemed unlikely while the Panthers had Christian McCaffrey at the top of their depth chart, but the team's decision to trade him away before the deadline left Foreman with the chance to lead the team's rushing attack. He totaled 914 yards on the ground in 2022; that represented by far the highest mark of his career. The fact that he also set a new personal mark with a yards per carry average of 4.5 pointed to his potential to remain efficient while taking on workhorse duties.
In the build-up to free agency, it was reported that the former third-rounder was expected to be a hot commodity on the open market. The Panthers' decision to sign Miles Sanders proved that Foreman would need to head elsewhere to have a chance at remaining the lead back in his new home. This deal will give him the chance to do that, as he will compete with Khalil Herbert for the top spot on the Bears' depth chart.
Follow @PFRumors