The Panthers will have a new-look offense in 2023, and that includes a new running back. The Panthers are planning to sign running back Miles Sanders, according to ESPN's Jeremy Fowler (via Twitter). Mike Garafolo of NFL Network tweets that a deal has been agreed to, while Adam Caplan of Inside the Birds adds that it is a four-year contract (Twitter link). ESPN's David Newton tweets that the deal is worth $25MM, while Garafolo tweets that the deal contains $13MM in guaranteed money.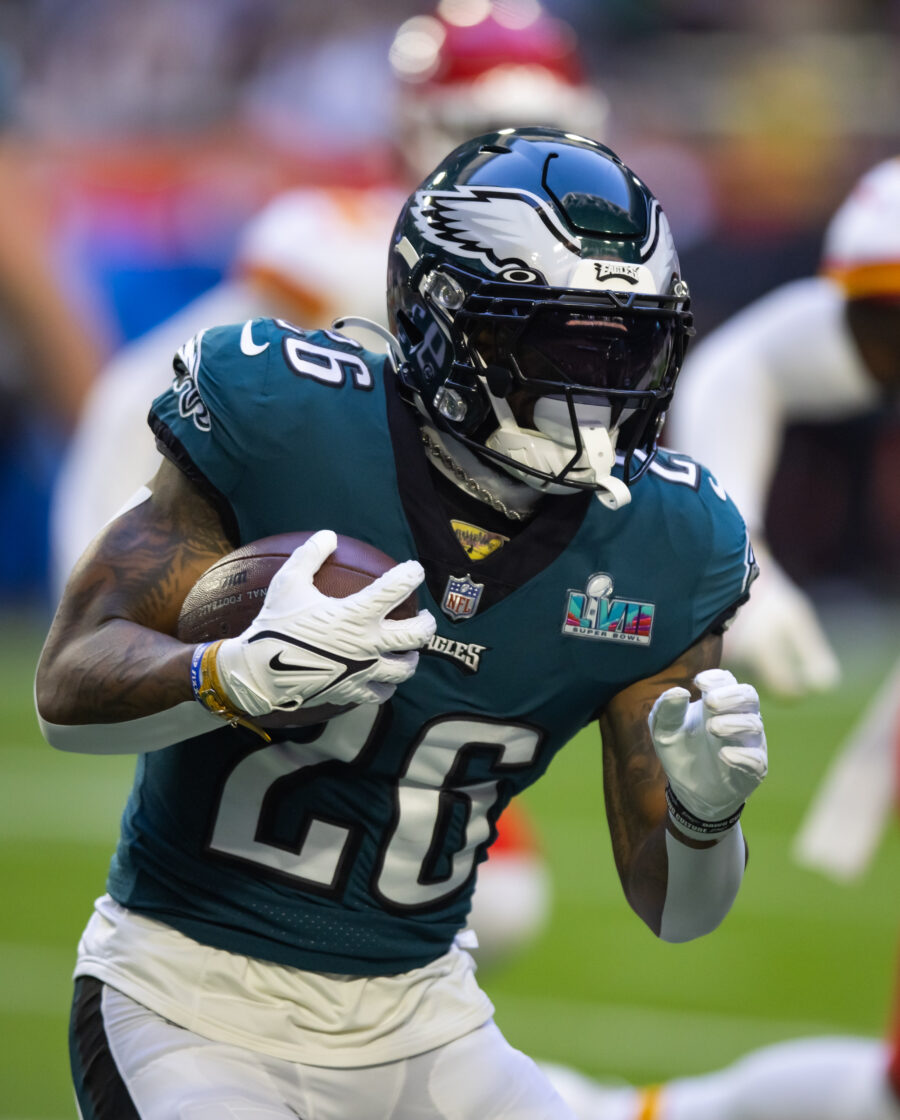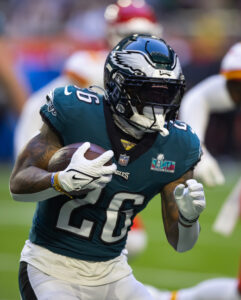 The 25-year-old was arguably the top option in this year's free agent class, one which included a bevy of noteworthy options at the position even after three of them received the franchise tag. Especially now that David Montgomery has a deal in place with the Lions, Sanders represented the biggest RB domino yet to fall as of Wednesday. Knowing that Sanders would price himself out of their range, the Eagles turned to Rashaad Penny yesterday on a low-cost, one-year deal.
Sanders, a 2019 second-round pick, handled a lighter workload than many expected during the first three years of his career. His 5.1 yards per carry average over that span suggested he could produce considerable numbers if utilized as a true No. 1 in the backfield. Sanders found himself in exactly that situation in 2022, and he lived up to expectations.
Pacing the Eagles' elite running game, the Penn State alum enjoyed a career year during the team's run to the Super Bowl. He ran for 1,269 yards and 11 touchdowns, adding another 148 yards and a pair of score in the postseason. While Sanders' pass-catching duties were reduced compared to earlier in his career, he earned himself a relatively sizeable market with his all-around skillset.
By joining the Panthers, Sanders will be reunited with Duce Staley, who holds the title of assistant head coach in Carolina as part of the team's new coaching staff. He will also coach the team's running backs, as he did in Philadelphia during Sanders' rookie season. Head coach Frank Reich has notable ties dating back to his Eagles tenure, so there will be at least a degree of familiarity on that front.
With Sanders in place, Carolina will not be retaining D'Onta Foreman, who took on the lead role after the Panthers traded away Christian McCaffrey. The former's success to close out the season was expected to earn him considerable interest on the open market, but the Panthers are investing heavily in Sanders instead. He will move atop the team's RB depth chart as he starts a new chapter of his career, while the Panthers add a significant element to what should once again be a strong ground game.
Follow @PFRumors