Jordan Davis' high ankle sprain will pause a strong start to his career. The Eagles will give the first-round pick extensive time to recover, placing him on IR ahead of their Thursday-night Texans matchup.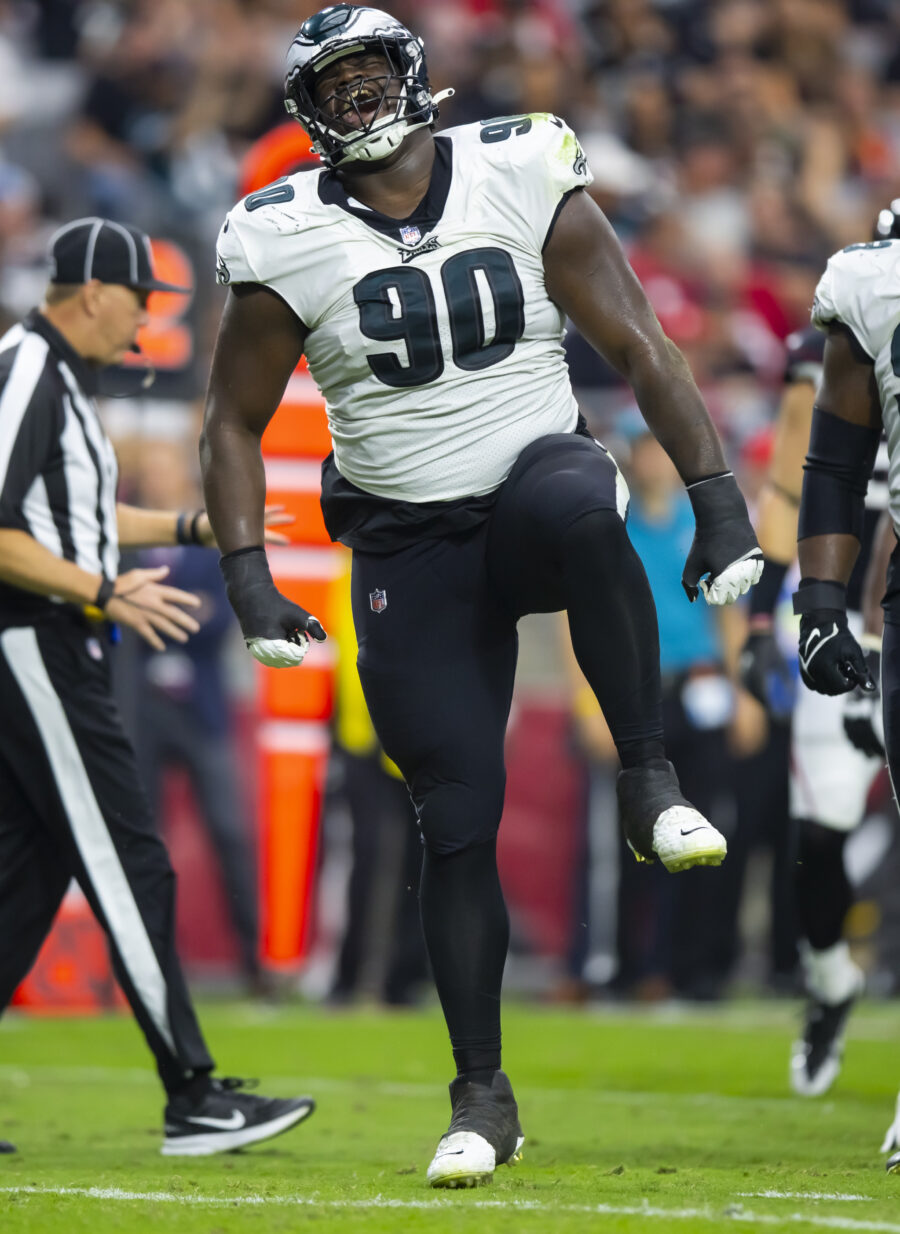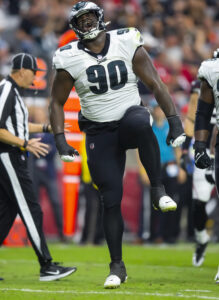 Davis must miss that game and Philadelphia's next three because of this roster move. The Eagles are still in good shape, injury activation-wise, having only used one of their allotted eight thus far this season. Davis will undoubtedly be one of Philly's injury activations later this season, as he has thrived in a part-time role for the unbeaten team.
Pro Football Focus grades Davis as a top-10 interior defender through seven games, slotting his work against the run as among the best in the NFL. Davis, 22, moved into Philly's starting lineup in Week 3 and has helped Jonathan Gannon's defense take another step. The Eagles, who ranked 18th in points allowed last season, sit third. They are also third in total defense, with the Georgia-developed size-speed freak helping the cause.
This year's No. 13 overall pick, Davis has yet to play more than half of the team's defensive snaps in a game. But he has made a major impact. Running a 4.78-second 40-yard dash despite a 340-plus-pound frame, Davis has teamed with Fletcher Cox and Javon Hargrave to form one of the NFL's top defensive tackle trios in many years.
Having already had their bye, the Eagles face Houston, Washington, Indianapolis and Green Bay over the next four weeks. The team will likely be patient with Davis, given what he means to its future up front. But the standout rookie should be expected to return at some point during the final stretch of an Eagles home-field advantage push.
Follow @PFRumors