San Francisco 49ers great Dwight Clark died at the age of 61 on Tuesday after a battle with ALS, his wife, Kelly, announced Monday (on Twitter). Clark, who was selected to two Pro Bowls and won two Super Bowl titles in his nine-year career with the 49ers, announced in March 2017 that he had been diagnosed with ALS.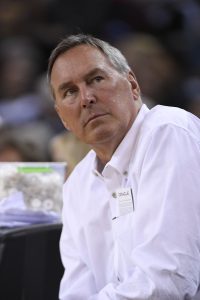 Following his retirement, the 49ers retired Clark's No. 87. He then went on to serve as the general manager and director of football operations for the Cleveland Browns from 1999-2002.
The one-time All-Pro grew to fame after hauling in one of the most famous catches in NFL history, leaping to bring in a six-yard touchdown pass in the final minute of the NFC Championship game in the 1981 playoffs to lead the 49ers to a win over the Cowboys. The play would go on to be known as "The Catch" as the 49ers went on to defeat the Bengals in Super Bowl XVI.
The 49ers released a statement following the announcement of Clark's death:
"The San Francisco 49ers family has suffered a tremendous loss today with the passing of Dwight Clark. We extend our condolences and prayers to Dwight's wife, Kelly, his family, friends and fans, as we join together to mourn the death of one the most beloved figures in 49ers history."
Former and current players from around the league, including Clark's former teammate, Jerry Rice, and Bay Area native, Tom Brady, also passed along their condolences. Clark was originally drafted by the 49ers in 10th round of the 1979 NFL Draft out of Clemson.