In preparing for potential relocation, the Raiders filed for three trademarks to the phrase "Las Vegas Raiders" earlier this week, reports Darren Rovell of ESPN. The trademarks would give the Raiders the exclusive right to use the name for sporting events and sell it on merchandise.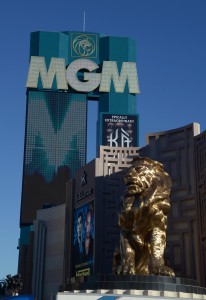 The Raiders aren't the first to seek the "Las Vegas Raiders" trademark, according to Rovell, who writes that six filings have previously been made for it. Further, the U.S. Patent and Trademark Office reviews each filing from oldest to newest, so the Raiders will have to wait in line. Those who filed before the Raiders would likely have to make a case that their filing isn't related to the team, adds Rovell.
Of course, in order for the trademark to matter, the Raiders will have to find a place to play in Las Vegas. Representatives from two proposed stadium backers – Majestic Realty and the Las Vegas Sands casino company – are zeroing in on a pair of potential sites just west of the Las Vegas Strip, per the Associated Press. However, the representatives declared Thursday that they won't accept any less than a record $750MM in public funding toward a new stadium. Their insistence comes as a result of the increase in cost to build the facility. The proposal for a 65,000-seat domed stadium was initially estimated at $1.45 billion, but it's now up to $1.9 billion. The Raiders previously expressed a willingness to contribute $500MM to the cause.
"If we can't get 750, we respectfully thank you but we're going to move on," stated Sands president Rob Goldstein.
Public funding toward the stadium would come primarily from an increase in a Las Vegas-area hotel room tax, and Goldstein said it would be a "negligible" cost for those staying in hotels. However, Steve Hill – chair of the oversight committee and head of the Nevada Governor's Office of Economic Development – isn't open to the idea.
"The public is not making a contribution to a privately owned stadium," Hill commented.
For his part, Nevada Sen. Harry Reid has been quiet about whether taxpayers should help fund a stadium, but he does think "it would be great" if the Raiders relocated to Las Vegas (via the San Francisco Chronicle). In order for that to happen, they'll need a stadium to call home and three-fourths approval from NFL owners.
Photo courtesy of USA Today Sports Images.
Follow @PFRumors