NFL officials today discussed the idea of tweaking the designated to return from injured reserve rule, former executive and current ESPN commentator Bill Polian told SiriusXM NFL Radio (Twitter link via Tom Pelissero of USA Today). According to Polian, the league is considering expanding the number of players who can return from IR later in the season. Currently, a club can only designate one player to come off IR.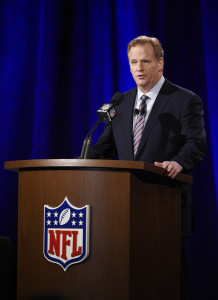 [RELATED: Ravens To Bring Matt Elam Off IR]
Prior to 2016, a team was required to specify whether a player was receiving the designated-to-return tag at the time that player was placed on injured reserve. The designation allowed the player to return to practice after six weeks and to return to game action after eight weeks, rather than having to spend the entire season on IR.
Based on a new rule proposed by the Bills and approved by the NFL's owners, teams no longer have to specifically designate that a player will be occupying that IR-DTR spot when he's placed on injured reserve. For instance, if a team places five players on injured reserve before Week 1, that club could decide at a later date to bring back any one of those players off IR.
The six-week waiting period will still applies, and teams still only be able to use the IR-DTR designation on a single player per year — so in the previous example, the other four players will have to stay on IR all season, or until they work out an injury settlement with the club. Still, the option to postpone the decision on which player gets the designation gives teams more freedom and roster flexibility, allowing clubs to maximize the use of that IR-DTR spot.
Photo courtesy of USA Today Sports Images.
Follow @PFRumors