Sometimes, when agents are the first to leak details to the press, the initial reported value of free agent deals winds up being a bit inflated. It's a natural part of the NFL these days but, fortunately, the truth quickly comes to light.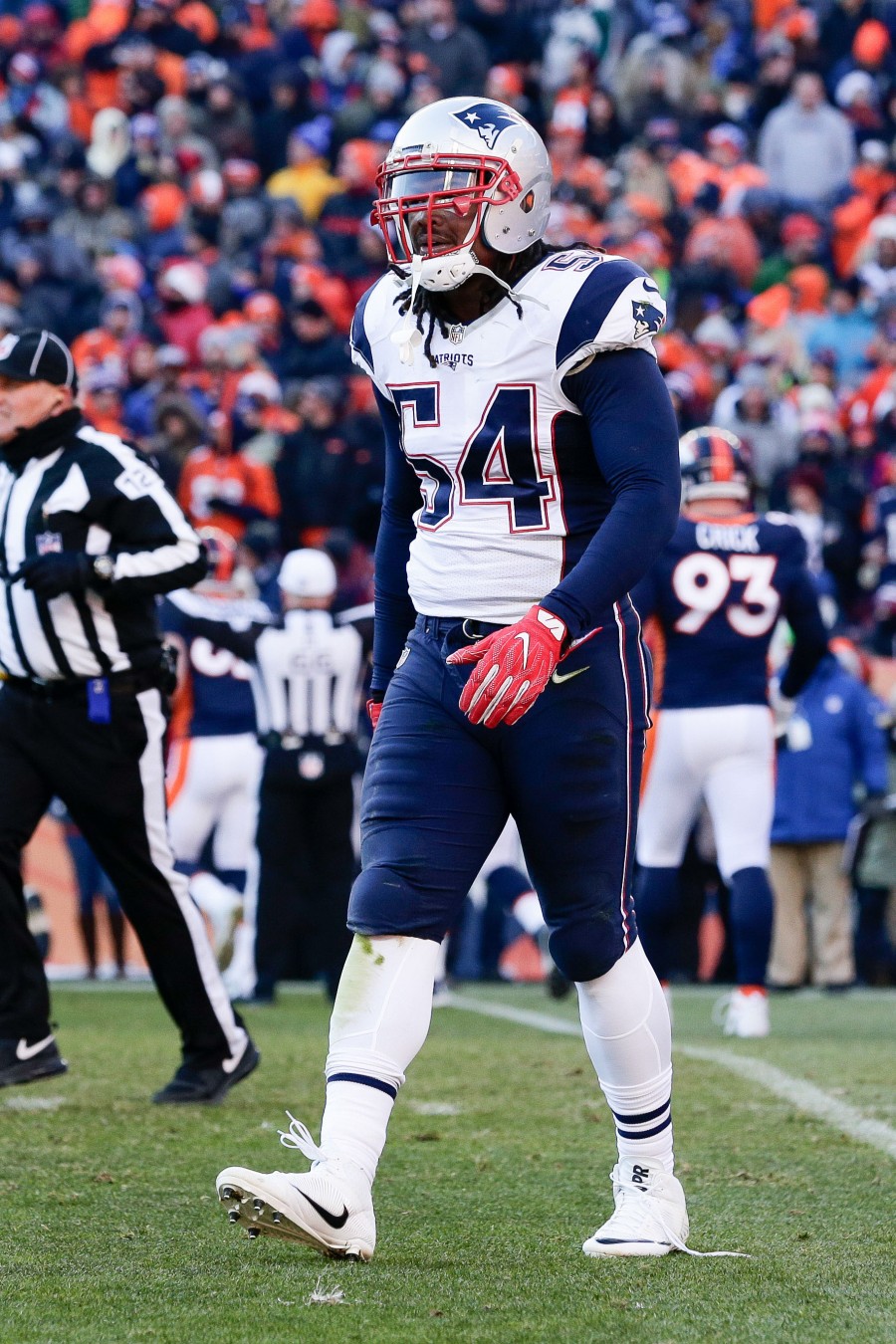 With that in mind, we've learned today that Dont'a Hightower's four-year, $43.5MM deal is actually worth less than that (via Albert Breer of The MMQB on Twitter). The true base value of the deal is $32MM. In each season, there are $875K worth of per-game roster bonuses, so $3.5MM of the deal will be contingent on Hightower's health. Then, to satisfy the remaining $8MM gap and reach the full $43.5MM, Hightower would have to nail all of his playtime, Pro Bowl, and First-Team All-Pro incentives each year.
After word of sincere interest from the Jets and Steelers, it sounds like Hightower took a hometown discount to remain with the Patriots. Hightower entered March with hopes of fetching $12MM per year or more. Instead, he has a deal that is really worth somewhere between $8MM-$9MM on average with the potential to exceed $10MM, but only if he is recognized by the league as a megastar.
As a non-rush linebacker, Hightower doesn't get the sacks and, in turn, doesn't get the glory. Despite being an elite player for years, Hightower just received his first Pro Bowl nod in 2016 and has never been given First-Team All-Pro honors. Hightower could certainly hit those markers multiple times over the next four seasons, but he's at a bit of a disadvantage. The $43.5MM value can't be classified as "not likely to be earned," but it's also far from a slam dunk.
Photo courtesy of USA Today Sports Images.
Follow @PFRumors