Brandon Marshall's Giants contract has not produced what the team envisioned. The 12th-year wide receiver barely made it into October before an injury cost him the rest of this season.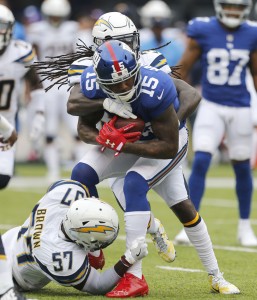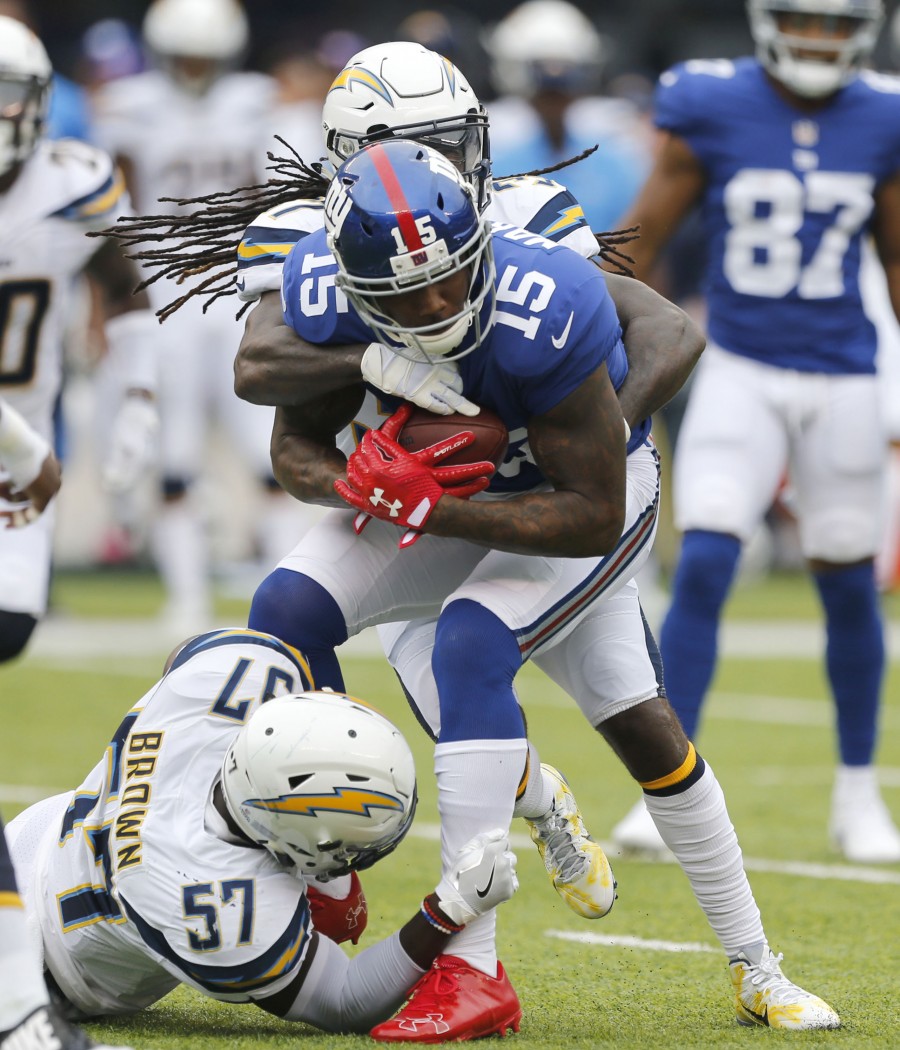 Signed to a two-year contract, Marshall wants to play beyond that deal despite this latest setback.
"I'm all-in on football. I've rebuilt my body," Marshall said, via Jordan Raanan of ESPN.com. "I think I'm two great years away from — and I'll say it, I want to be a Hall of Famer, and I think I got two great years to go to be mentioned with some of the greats. I'm not just playing this game just to be a guy; I want to be remembered for the product that I put out on the field."
Marshall will turn 34 in March, and he's one of the oldest skill-position players in the league. But Marshall has defied norms during his eventful career. One of the most productive nomads in NFL history, having posted 1,000-yard seasons with four teams, Marshall has still yet to appear in a playoff game. His production dropped off for the 2016 Jets, with a 788-yard season following a 1,502-yard 2015 campaign. However, the Giants signed Marshall to a two-year, $12MM deal in March.
He's set to make $5MM in base salary next season, but the now-Dave Gettleman-managed Giants will have a new head coach in place and are going to be coming off a two- or three-win season. So, Marshall's spot in New York can't be considered solid. The Giants could create $5.1MM in cap space by releasing him.
Marshall, who has resumed running after an October ankle surgery, was rather ambiguous when asked if he'd consider accepting a pay cut.
"You know how it is, you get to the plus side of 30, a production slip, you get injured, the business side of it, history says that you're going to get cut or they are going to ask you to take a pay cut," Marshall said. "That's the business side of it; that's history. So I'm prepared for that. I've had a lot of change in my life, but one of the reasons why I came to this organization was for stability and also not to be an environment that we created this year, right? So I was looking for more stability, but I'm built for this and I'll learn from it.
"… It's about respect; it's about finishing strong, and although it's not about the money, but I'm approaching it as whatever is for me, I want it all. If that's $100,000, $500,000, $1 million, I want it all. Whatever I'm worth, I want it all."
Photo courtesy of USA Today Sports Images.
Follow @PFRumors