The Browns say that they satisfied the Rooney Rule by interviewing Doug Whaley for their GM job. The Fritz Pollard Alliance, however, is not satisfied with their explanation. John Wooten, the chairman of the group, says that the Browns failed to comply with proper procedure by not telling the league about the Whaley interview.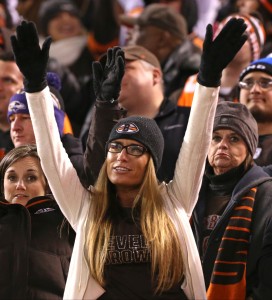 [RELATED: Pollard Alliance Releases HC, GM Candidates]
"For whatever reason, [owner Jimmy] Haslam or whoever is running their operation there did not report that they had interviewed a minority candidate before they announced that they had signed John Dorsey," Wooten told PFT. "That threw the whole thing into question, because everybody was asking, 'Who did they interview?' Well, we checked with the league, and the league said it had not received any information on who they interviewed or anyone that they intended to interview. Under league rules, the fact that Doug Whaley and John Dorsey were not in the league, they could in fact talk to those guys, but you still have to report you talked to Doug Whaley, and they didn't do that."
Initially, Wooten said he was "livid" about the team's quick hiring of Dorsey because the Whaley interview had been kept under wraps. He's not quite as angry now, but he has asked civil rights lawyer (and former candidate for the NFLPA's top job) Cyrus Mehri to file a complaint with the league.
"That's where we are," said Wooten. "We're still waiting for the league to clear this up. We've put it on their table. It's their responsibility. It's the team's responsibility to tell the league, and the league gets it to us. We'll let the league decide what they want to do there [as far as any punishment]."
Photo courtesy of USA Today Sports Images.
Follow @PFRumors