In his first run as the Panthers' GM, Marty Hurney made a habit of trading future first-round picks in order to move up the board. In this year' s draft, he vows that there won't be a repeat.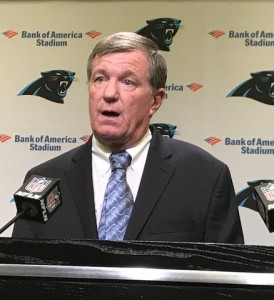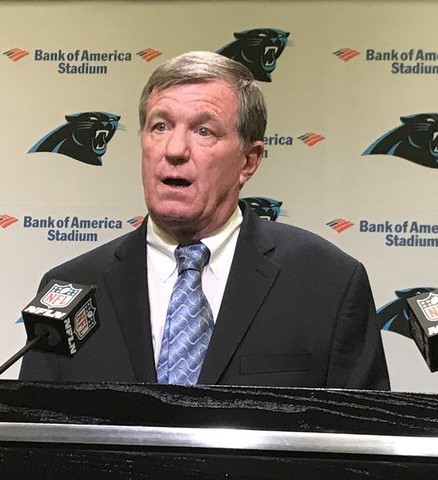 [RELATED: Panthers Sign Greg Olsen To Extension]
"I can tell you right now that you can consider next year's first-round pick safe," Hurney told David Mayo of The Associated Press. "… We will probably be getting calls, so if you can just tweet that out."
In 2008, Hurney traded away the team's 2009 first-round choice to select offensive tackle Jeff Otah with the No. 19 pick. Then, in 2009, he traded the team's 2010 first-round selection to get defensive end Everette Brown in the second round. Neither move paid dividends for Carolina, which might explain the change in his philosophy.
"You step back and look at some of the things you have done," Hurney said. "You look at what you did and what you can do better. You also look at what you did well."
The Panthers own four picks in the first three rounds this year: the No. 24 overall pick, their original second round pick (No. 55 overall), a third round pick from the Bills acquired in the Kelvin Benjamin trade (No. 85), and their original third round pick (No. 88).
Photo courtesy of USA Today Sports Images.
Follow @PFRumors