Derrick Johnson has accomplished a great deal in his 13-year career. Since the Chiefs made him the No. 15 overall pick in the 2005 draft, Johnson has picked up four Pro Bowl nods and one first-team All-Pro selection, and he now stands as Kansas City's all-time leading tackler. In February, though, the Chiefs told him they would not be re-signing him, and just two days ago, he signed with the division-rival Raiders.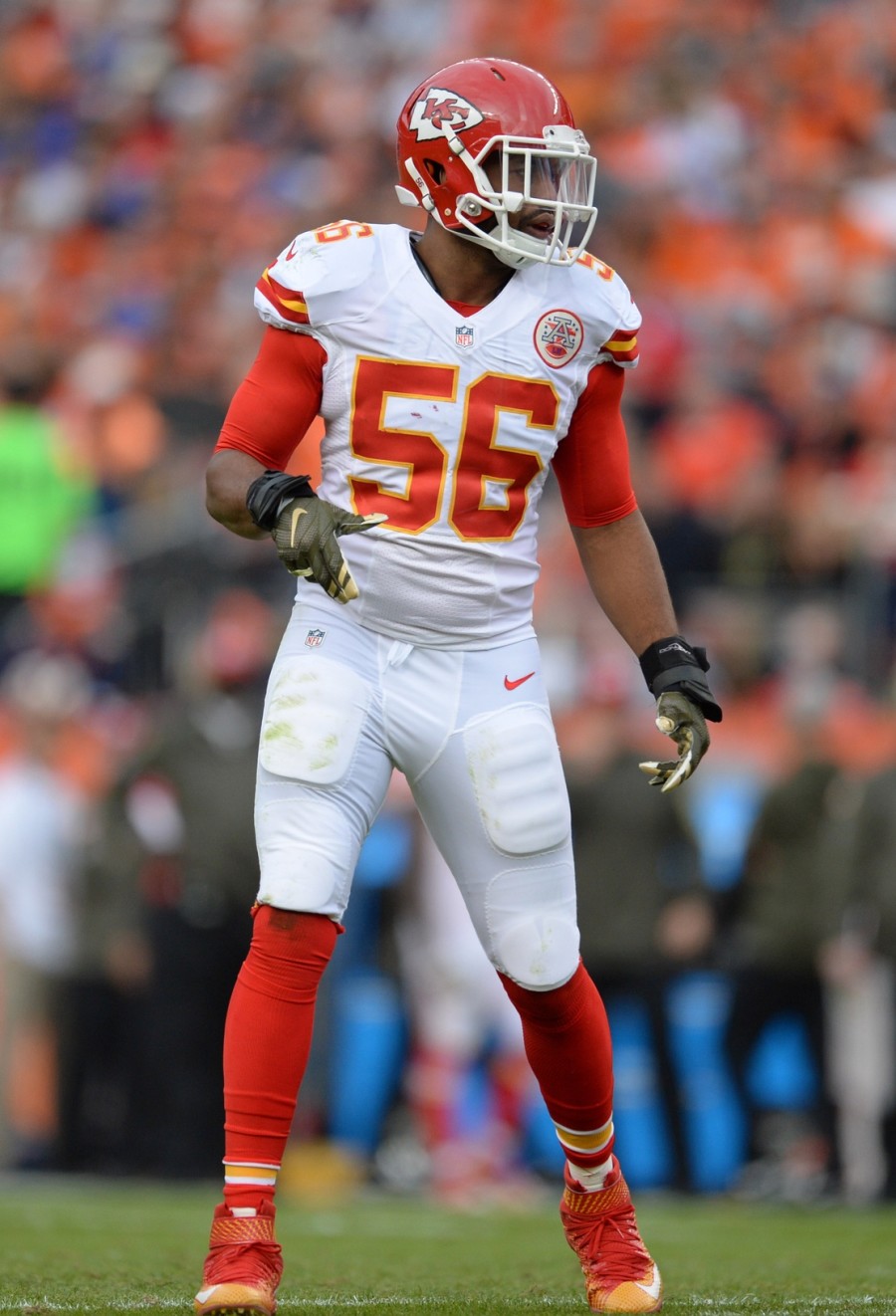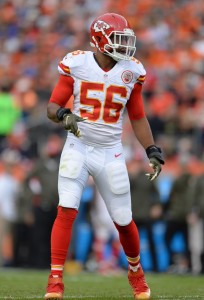 Johnson has never been a headline grabber, but he has been a highly-respected defender and leader and a model of quiet consistency. Shortly after signing his one-year pact with Oakland, Johnson discussed his decision to join the silver-and-black and what the future holds as he enters the twilight of his career. Here are some highlights (via Terez Paylor of Yahoo! Sports):
On his meeting with Raiders head coach Jon Gruden:
Johnson says when he met with Gruden — although he spoke with other clubs, the Raiders were the only team to have him in for a visit — Gruden asked him why he still wanted to play. Johnson replied, "I still have a fire burning. I can still play at a high level, and I want to prove that." He said, "That [response] made [Gruden's] eyeballs jump, because he's got a lot to prove, too. There was an environment in the room that was very contagious. I knew a deal would happen after I left." Johnson added, "I'm one of Gruden's favorite players — he's always had a soft spot for me. He's always said that over the years."
On the Raiders' prospects in 2018:
The Raiders have been maligned in some circles because they have loaded up on players on the wrong side of 30 this offseason, but that does indicate to Johnson that Oakland is planning to compete in 2018. He said, "I'm not playing for a rebuilding-type year. I sensed an urgency from Coach Gruden that winning is important right now."
On his role with the Raiders:
Johnson may not earn a starting job, but he will be a valuable depth piece who could take on a larger role if need be. He said Gruden "wants me to help the young guys, be a leader and step right in and help the guys on and off the field." As Paylor notes, Johnson could be a positive influence for gifted-but-troubled edge rusher Arden Key, whom the Raiders selected in the third round of this year's draft.
On why he chose the Raiders:
"I believe I can still play at a high level, and for me, my family and my legacy, I'm trying to figure out how can I chase that ring. Even though it's a rival team, this is my best opportunity to chase a dream and play an important role. I have to go somewhere where there's a plan for me, and that's the Oakland Raiders."
Photo courtesy of USA Today Sports Images.
Follow @PFRumors