Good news for Chargers fans (at least for now). Per Dan Woike of the San Diego Union-Tribune, cornerback Jason Verrett was a full participant in practice on Wednesday, the second day of last week's mandatory minicamp, and he looked like his old self. Woike reports that, over the course of the three-day minicamp, Verrett flashed the ability that earned him a Pro Bowl nod in 2015 and that suggested he would become one of the better corners in the league.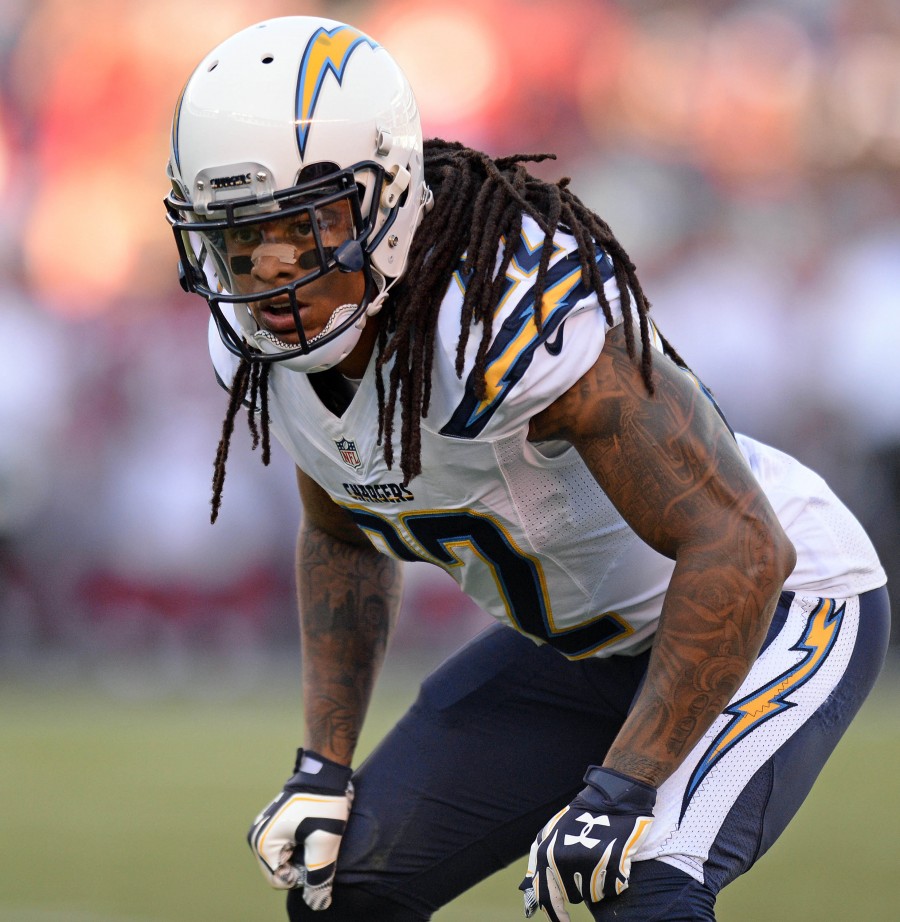 Of course, Verrett has struggled to stay on the field since his Pro Bowl campaign. His 2016 season was limited to four games due to a partially-torn ACL, and although he returned during last year's training camp, he only played in the season opener before it was revealed that he would need another surgery on the same knee.
Chargers faithful can therefore be forgiven for being skeptical about Verrett's return to form, but it seems that Verrett is in a better place — both physically and mentally — than he was at this time last year, when he was recovering from his first knee surgery. Verrett said, "Man, last year was tough. I was in a brace the whole time. It was like a little bit mentally and physically [challenging]. But now being out of the brace, not even thinking, being able to cut and get out of my breaks, I'm able to cut and get back to where I was before."
In some ways, Verrett's absence has been a blessing for the Bolts, as it has given players like Casey Heyward, Trevor Williams, and Desmond King an opportunity to shine. So if Verrett can, in fact, recapture at least most of his pre-injury form, Los Angeles should be well-stocked at one of the game's most important positions.
At his best, Verrett could be better than any other CB on the roster. As defensive coordinator Gus Bradley said, "[Verrett's] skill set, what he has, his speed, his athleticism, his change of direction, it is elite. Just to see him go through the individuals sometimes, you see a guy come back from an injury like that, it takes some time. I don't see that right now. The way he's working out, the way he's practicing, he's in a really good place right now."
Verrett, a 2014 first-round selection, also has plenty of financial motivation to stay healthy and productive, as he will play out the 2018 season under the fifth-year option of his rookie deal before being eligible for free agency next year. Although his two knee surgeries will likely dampen his earning power even if he stays healthy this year, a strong showing will make him a highly valuable commodity on the open market.
Photo courtesy of USA Today Sports Images.
Follow @PFRumors