The Jaguars suspended star cornerback Jalen Ramsey for a week, reports Ian Rapoport of NFL Network (Twitter link). Michael DiRocco of ESPN soon posted in a follow-up tweet that defensive end Dante Fowler was being suspended as well (Twitter link).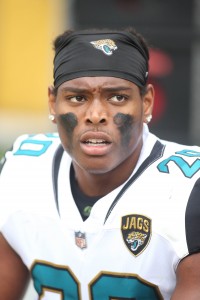 According to Rapoport, Ramsey's suspension was for "going after local media for what he believes is unfair treatment of his teammates especially Dante Fowler." Adam Schefter of ESPN soon added in a tweet that the official reasoning was "violating team rules and conduct unbecoming of a Jaguars' football player."
The suspension seems to stem from a series of tweets that Ramsey posted earlier, attacking media members for their criticism of Fowler. Fowler's suspension was apparently unrelated, as he was suspended for "fighting and violation of team rules" according to Schefter (Twitter link).
With the suspensions, Ramsey and Fowler will miss the next week of practices and the team's second preseason game on Saturday against the Vikings. While they won't miss any regular season time, it's still a big deal. It's very rare to see a team suspend one of it's top players like this, and it'll be interesting to see how the locker room responds.
Follow @PFRumors