It's been a season to forget for the Bills. Rookie quarterback Josh Allen has been sidelined with an elbow injury, and the offense has been historically bad. The franchise is in turmoil just one year after making the playoffs for the first time in decades. That being said the team does have a lot to look forward to, with a defense stacked with talent. Bills GM Brandon Beane recently sat down with Jay Skurski of the Buffalo News, and dished on a variety of topics.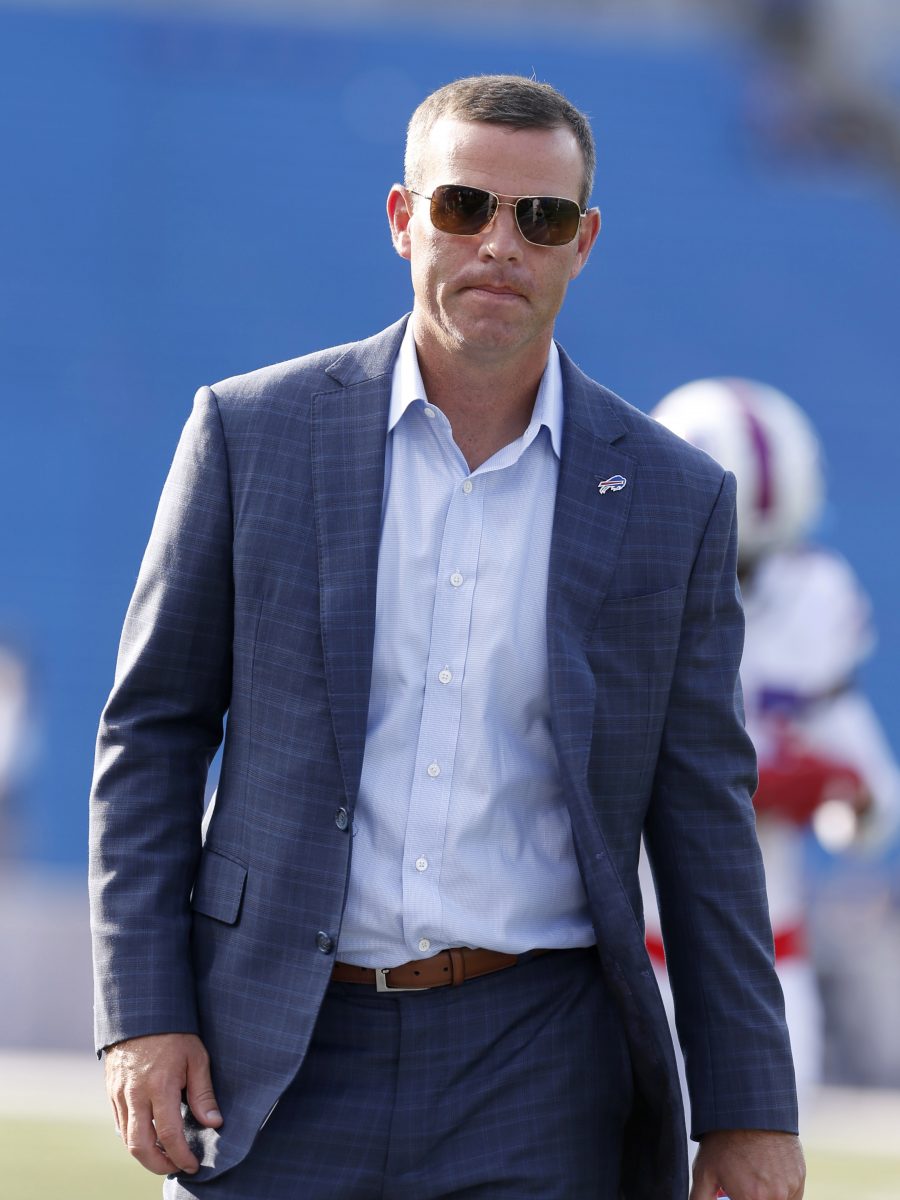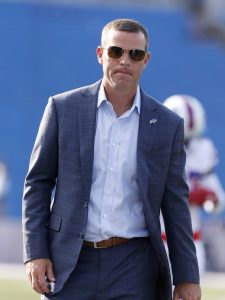 The entire Q&A is worth checking out, but we've listed some of the notable soundbites below:
On the trade deadline and why the team didn't make any moves:
"Just like last year, we fielded calls on some of our players, and it probably picked up mid last week as it was approaching. … We were definitely looking at avenues at different positions as we were hearing names. We kind of split up, just like we do at the 53 cut, we split up teams and call guys that we have contacts with, and ask them about certain positions, certain players. … We did our due diligence on that all the way until probably 2 o'clock on Tuesday. At that point, we decided that there was no one that we were going to give up what they were asking for that player. You've got to consider what they're asking for, the price, and what contract are you taking on."
On other teams' interest in Bills players:
"There was definitely interest out there. I think there's naturally going to be interest in players on teams that are not doing as well as they hoped. At the end of the day, you have to listen — that's my job, to listen — but at the same time, we're trying to win here, not only now, but win in the future. The guys that they were asking about I felt were part of what we're still going to be doing as we build into 2019."
On if the team regrets trading A.J. McCarron with the recent injuries at quarterback:
"I don't regret (it). You don't have a crystal ball for everything. If I knew we were going to have these injuries, yeah, because he was a guy that was here for the offseason. But you can't predict (injuries) when you put the roster together. We could have a run of injuries at another position that we let a guy go who had talent, and you say, "Man, I wish we had that guy that we let go, because who we're at now in October and November is not as talented as the guy we let go then."
On his thoughts on Josh Allen's on-field performance so far:
"You know, Josh is a rookie. At the end of the day, there's plays that you really go, "Wow, that's what you want to see." And then there's plays, you go, "That's what a rookie does." We love who Josh is, his work ethic, his leadership and all those things. He's been everything we thought he would be on and off the field. It's just you can't predict how games are going to happen. There's going to be games like the Minnesota game where you saw a lot of his talent. And then there's going to be games that you see some of these other rookies face — it's the first time he's seen this kind of blitz or this coverage disguise. It looked like it was cover three and really it was quarter-quarter-half or something like that. Again, you play preseason, and people are not exotic with the blitzes and the coverages and all that stuff, so there's a lot of things that he hasn't seen."
On whether or not he could rule out season-ending surgery for Allen:
"It's not in the plan, but you know, there have been guys who have had to have surgery. It happens more in baseball with this injury, but there are guys in football that have had surgery, too. Again, that's not the plan. Generally, you don't have to have it, but we'll see."
Photo courtesy of USA Today Sports Images.
Follow @PFRumors