NFL commissioner Roger Goodell ruffled some feathers in Buffalo earlier this month when, speaking at Jim Kelly's annual charity golf tournament, he said he believes that a new stadium is essential to the stability of the Bills' franchise. He went on to say that team ownership will need to address the club's stadium situation at some point in the near future to keep the Bills in Buffalo.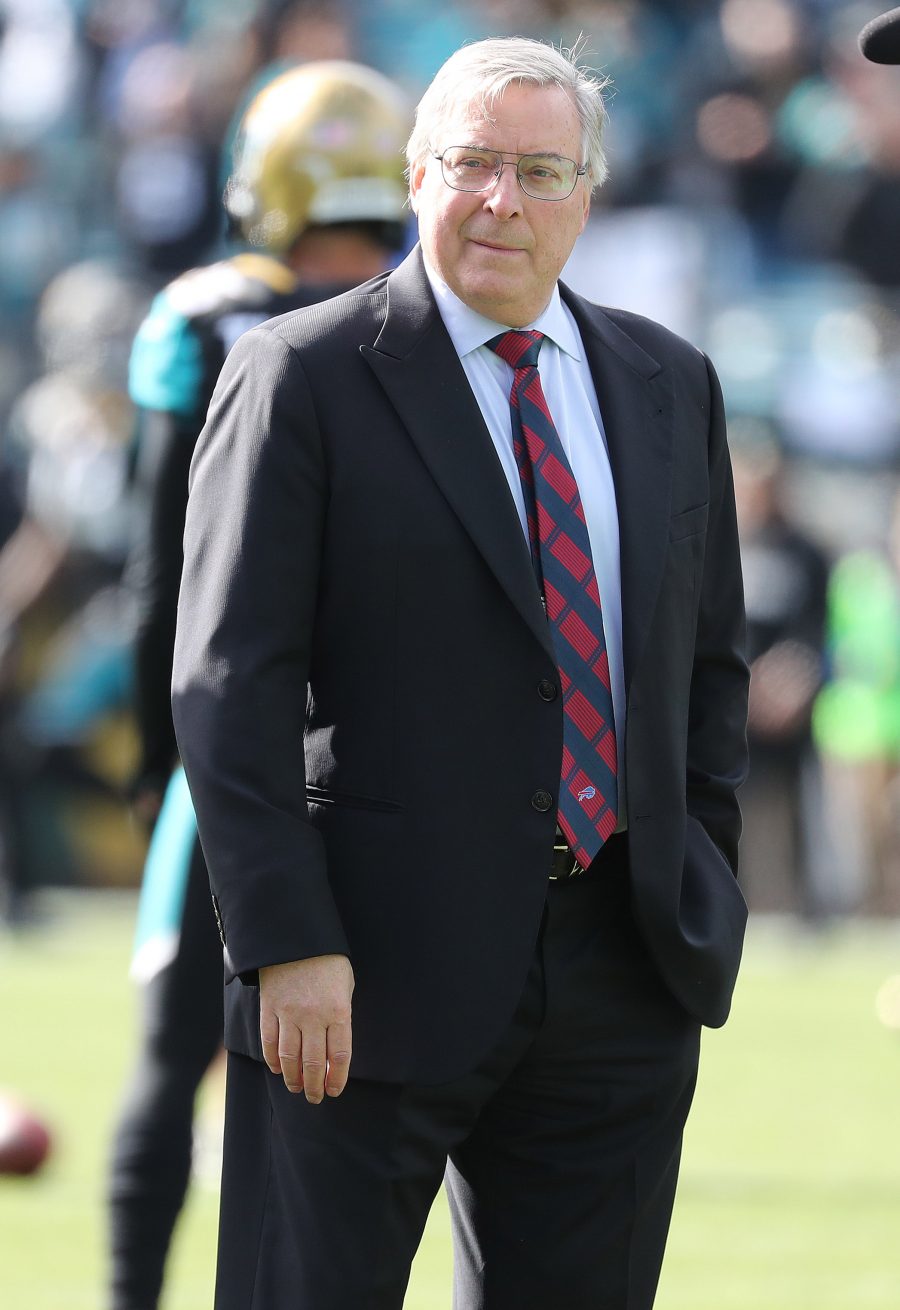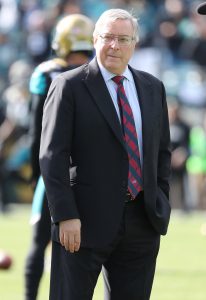 That is not the first time Goodell has made comments of that sort, but it still set off a few alarm bells. Bills owners Terry and Kim Pegula, though, attempted to downplay the ominous nature of Goodell's remarks. In an interview with the Associated Press (h/t Mike Florio of Pro Football Talk), Kim Pegula said, "Roger knows where we stand. We weren't at all upset or thought that he was trying to say anything differently."
The Pegulas are committed to keeping the Bills right where they are, but they also acknowledge that getting a new stadium to make good on that commitment won't be easy. Kim Pegula said, "It's a big, big nut to crack. It's going to take some patience on everyone's part."
As Florio observes, it remains to be seen whether the Pegulas can secure enough private funding from the league and enough public money from the city to make a new stadium feasible, and whether the new stadium would even be a viable long-term investment. One factor that could have a major impact on the Bills' fate could be stadium credits, a system in which revenue that would otherwise be shared by management and players would instead be funneled into the construction and renovation of stadiums. That issue is not being talked about much right now, but it is likely to become a key component of the upcoming CBA negotiations between the league and the union.
Florio also opines that the Pegulas' commitment to Buffalo may not be the best way to maximize their leverage with the city, and if they want to get as much public funding as possible for a new stadium, they may need to threaten relocation and stop attempting to placate the fan base.
Follow @PFRumors