Changes have been aplenty recently in Carolina, but new Panthers offensive playcaller Scott Turner made clear there will not be a change at quarterback, according to Max Henson of the Panthers team website. While Kyle Allen has been the team's replacement for injured star Cam Newton, recent struggles led some to call for rookie Will Grier.
Allen, signed as an undrafted free agent out of Houston, served as Carolina's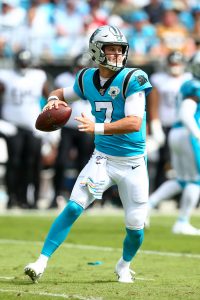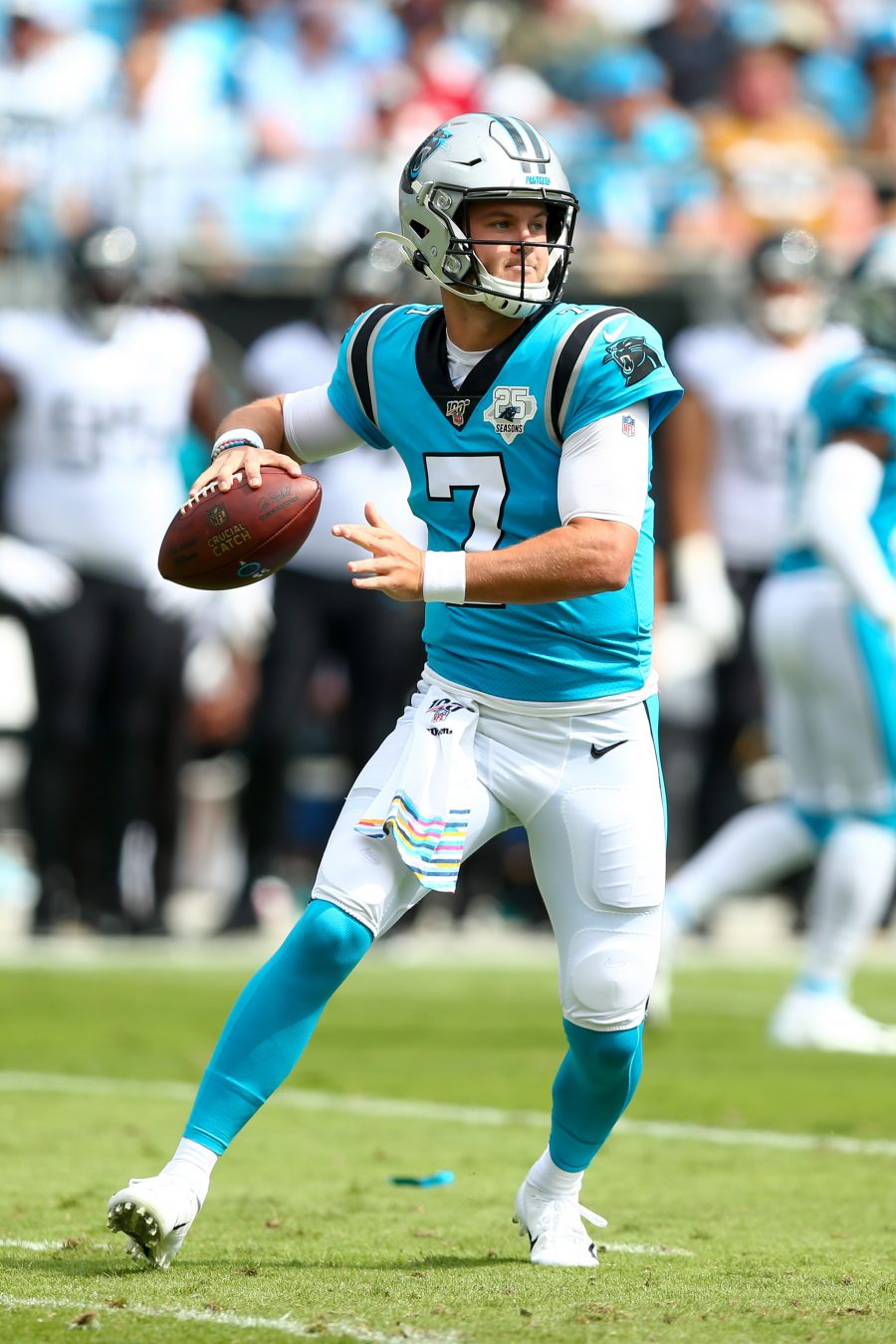 backup in his rookie season and was thrust into action after Newton was forced to rest a painful foot injury. At first, Allen looked like a potential star, leading Carolina to four straight victories while throwing 7 touchdowns and no interceptions. The team is just 1-5 since, however, and Allen has thrown more interceptions (10) than touchdowns (8).
The future of the Panthers quarterback position remains one of the biggest offseason questions in the league. Newton's contract allows the team to trade or release him and save over $19MM in cap space. However, he remains the best quarterback in their franchise's history and is not very far removed from being one of the best players in the NFL. He would immediately become one of the most intriguing players on the trade market or as a free agent (if the team released him).
If the Panthers believe Allen is a legitimate franchise quarterback, his extremely team-friendly contract could allow the team to recoup draft capital for Newton while using the cap savings to sure up other positions. Who's decision that will be remains unclear. After firing head coach Ron Rivera, new ownership, led by David Tepper, will likely want the next head coach involved in making that decision. By sticking with Allen, it will give the Panthers organization-and whoever joins them-a greater chance to evaluate his prospects.
Follow @PFRumors