If the Patriots are going to re-sign Tom Brady, they would like to do it before March 17. As Ben Volin of the Boston Globe reminds us, Brady's present contract voids on that day, meaning that his $6.75MM cap hits for 2020 and 2021 will accelerate onto New England's 2020 cap. The same will be true even if the Pats and Brady re-up for one season, but if they agree to a two-year pact, the team could at least spread the dead money hit of $13.5MM over the next two seasons.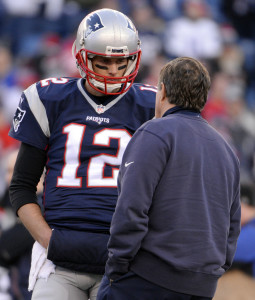 However, sources tell Jason La Canfora of CBS Sports that it would be "extremely surprising" if Brady were to agree to a new deal with the Pats before March 17, and Brady is preparing to discuss a future with other teams. A reunion with New England is not out of the question, but it is far from a certainty at this point.
La Canfora says Brady, who will turn 43 prior to the start of next season, will "do his due diligence to assess all realistic possibilities," and he is anxious to embrace free agency for the first time in his career.
Neither Volin nor La Canfora offered any speculation as to which teams could be interested in Brady, but the Chargers have frequently been mentioned as a possibility, and the Colts and Raiders also make sense to some degree. One way or another, the Pats legend wants to serve as a mentor to a young QB and leave whatever franchise he ends up with in good shape when he does decide to retire.
Photo courtesy of USA Today Sports Images.
Follow @PFRumors