After a multi-day wait, Tom Brady officially signed with the Buccaneers. He agreed to a two-year, $50MM deal that is fully guaranteed. But some incentives have emerged that would allow the all-time great to collect more from the Bucs. The contract contains a max value of $59MM, per Albert Breer of SI.com (on Twitter).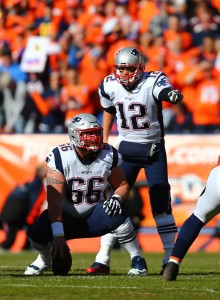 Brady would collect an additional $500K if the Buccaneers make the playoffs, with that payout spiking to $750K for a playoff win and $1.25MM if the team reaches the NFC championship game, Breer tweets. Were Brady to play in a 10th Super Bowl, his wins-based incentive package would bump to $1.75MM. A second Bucs Super Bowl title would net the future Hall of Famer $2.25MM. The Buccaneers have not made the playoffs since 2007 and have not won a playoff game since Super Bowl XXXVII.
Additionally, performance-based incentives are included in the deal. A $563K bump each would commence if Brady finishes in the top five in passer rating, touchdown passes, passing yards, completion percentage and yards per attempt, Breer adds. The Patriots sweetened Brady's deal through incentives in 2018, but the then-41-year-old quarterback did not hit those performance-based benchmarks.
While this is probably a moot point at Brady's age, Breer adds that only four of these performance escalators would pay out in a given season. The incentives max out at $4.5MM in 2020 and '21, Breer notes. Regarding the team incentives, Brady would need to play in 75% of the Bucs' snaps to trigger them. Brady has taken 75% of his team's snaps in all but three NFL seasons — 2000, 2008 and 2016.
Follow @PFRumors