Yannick Ngakoue has yet to report to the Jaguars, but this is at least a step in the right direction. Jags GM Dave Caldwell says that he has spoken to the defensive end in recent days (Twitter link via NFL.com's Mike Garafolo). Still, Caldwell isn't sure whether he'll actually show up to camp.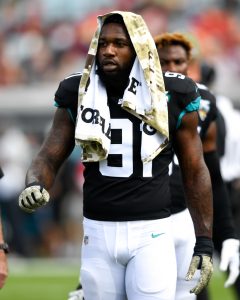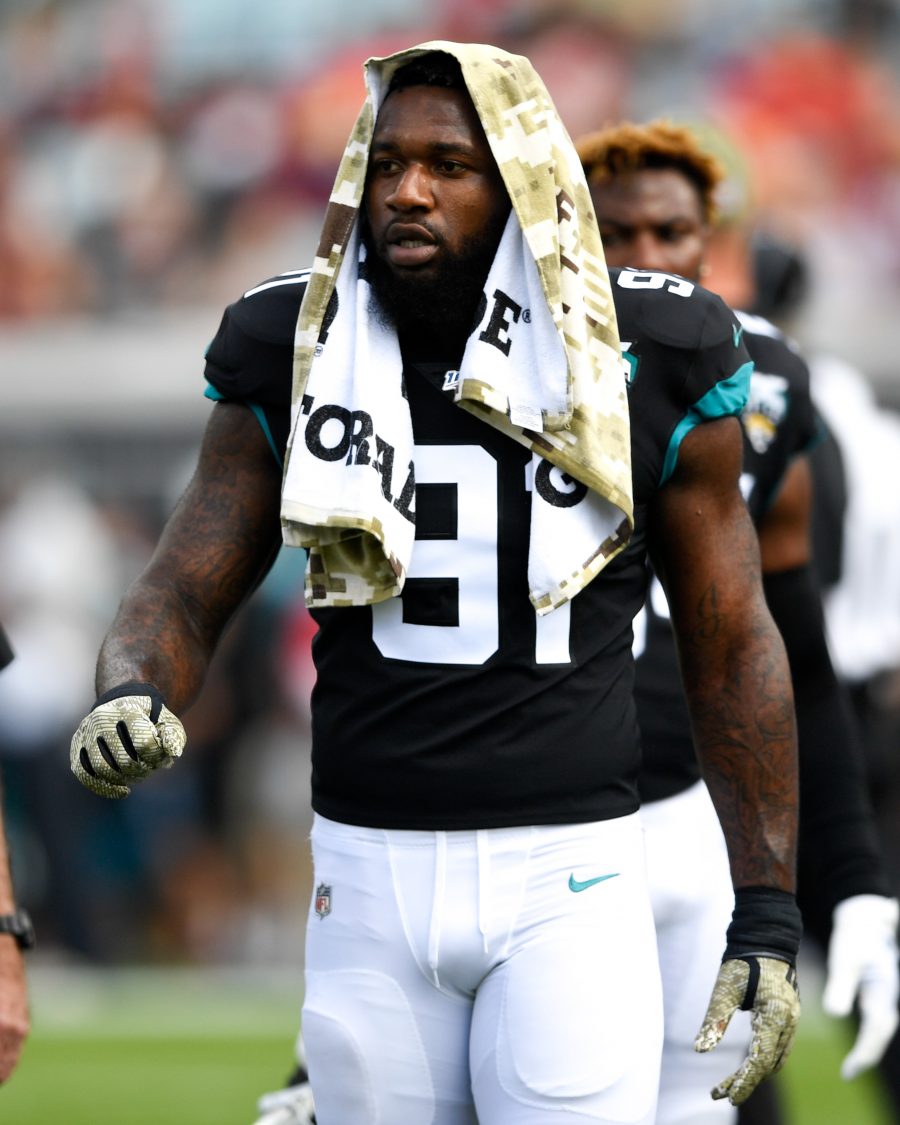 [RELATED: Jaguars' Ngakoue Fires Agent]
"That's for [Ngakoue] to discuss," Caldwell said.
Ngakoue canned his agent on Monday, signaling his dissatisfaction with the way the offseason has played out. Presumably, Ngakoue is mostly frustrated with the Jaguars, but he also expected his reps to help facilitate a trade that would take him elsewhere.
Ngakoue spent months pushing for a lucrative long-term extension. Then, he pivoted to a trade demand. Shortly before the franchise tag extension deadline, Ngakoue let the rest of the NFL know that he would be willing to table contract talks and play on his one-year, $17.88MM tender. Still, nothing came of that concession. The Jaguars still wanted something significant in exchange for the 25-year-old and no one was willing to pay sticker price.
Evaluators are split on Ngakoue's true value. On one hand, he's a young talent at a premium position who has notched at least eight sacks in each of his four NFL seasons. On the other hand, his pressures-to-sacks ratio doesn't add up. Trading for Ngakoue means coughing up draft capital for a rather expensive rental and waiting until next offseason to discuss a new deal. Meanwhile, plenty of proven edge rushers remain on the market, and can likely be had for less. Jadeveon Clowney, for example, would probably take less than ~$18MM at this point.
The Jaguars still have the ability to trade Ngakoue, and he doesn't have to join the team until he inks his tender. But, at this point, it might make sense for Ngakoue to bury the axe.
Photo courtesy of USA Today Sports Images.
Follow @PFRumors