The 49ers have been ravaged by injury this year, but they're hanging tough at 3-3. Though that mark presently has them in last place in the talented NFC West, the addition of a seventh playoff spot for each conference means that San Francisco is still very much in postseason contention.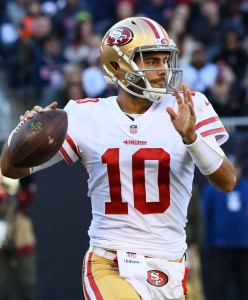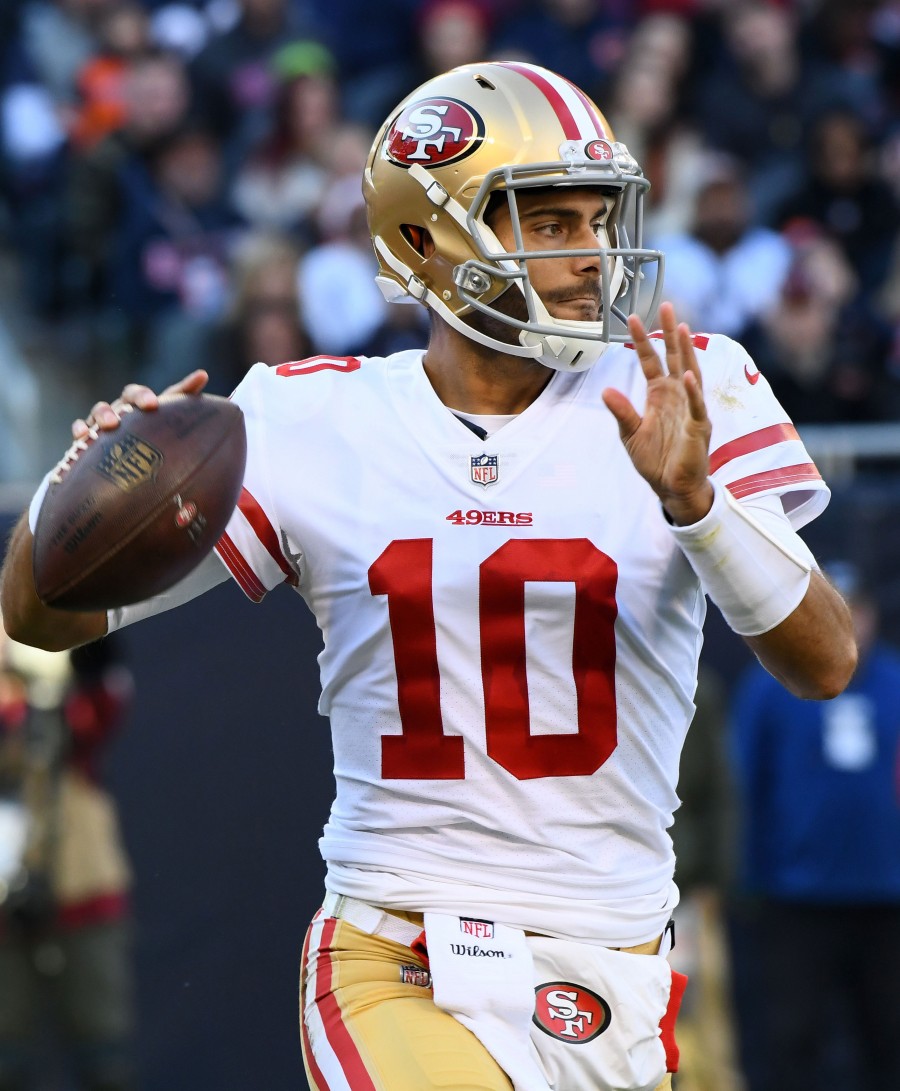 Like so many of his teammates, starting quarterback Jimmy Garoppolo was bitten by the injury bug this season, as a high ankle sprain forced him to miss two games and clearly impacted him in an embarrassing Week 5 loss to the Dolphins. Though Jimmy G did play well in last week's victory over the Rams, Jason La Canfora of CBS Sports says the signal-caller's future with the Niners is in doubt.
After San Francisco traded for Garoppolo partway through the 2017 campaign, the former Patriots' second-rounder posted a 5-0 record and landed a five-year, $137.5MM contract the following offseason. But a torn ACL wiped out most of his 2018 season, and though he led his team to a Super Bowl appearance last year, questions about his consistency have persisted.
All of his guarantees will have been paid out by the end of the year, so if the 49ers look to move on, they will be able to save about $24.1MM against the cap. Of course, they would need to earmark at least some of that money for another signal-caller, but HC Kyle Shanahan believes he can win with any number of options under center.
One league source who has worked with Shanahan said, "Kyle thinks he can turn almost anyone into a star. He's had a lot of success with a lot of different guys and the salary structure on that team has changed dramatically the last few years. He's not a guy who thinks he needs a $30 million a year QB to win. And they aren't exactly gushing about the guy that they have now."
"It's wait and see," another source with knowledge of the situation said. "[Garoppolo is] still under evaluation. It could go in a few different directions, and is it possible he's not the guy next year? That's fair. I don't think that's lost on anybody."
La Canfora names Matt Ryan and Kirk Cousins as potential replacements if the team chooses to go in a different direction, though Cousins in particular would seem to be be a downgrade from Garoppolo. However, many executives expect the QB market to be active again in 2021, and Shanahan and GM John Lynch may be active in that market. If they really want to save money in a year when the salary cap is expected to decrease, they could trade Garoppolo and find their next signal-caller in the draft.
Photo courtesy of USA Today Sports Images.
Follow @PFRumors