Perhaps the best story of the Week 5 slate was when Alex Smith made his improbable return to the field in relief of an injured Kyle Allen during Washington's loss to the Rams. Unfortunately for Smith, it looks like he might have to head back to the bench for a bit.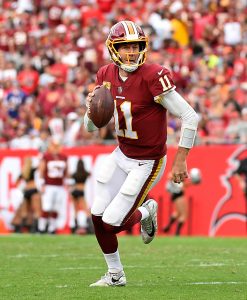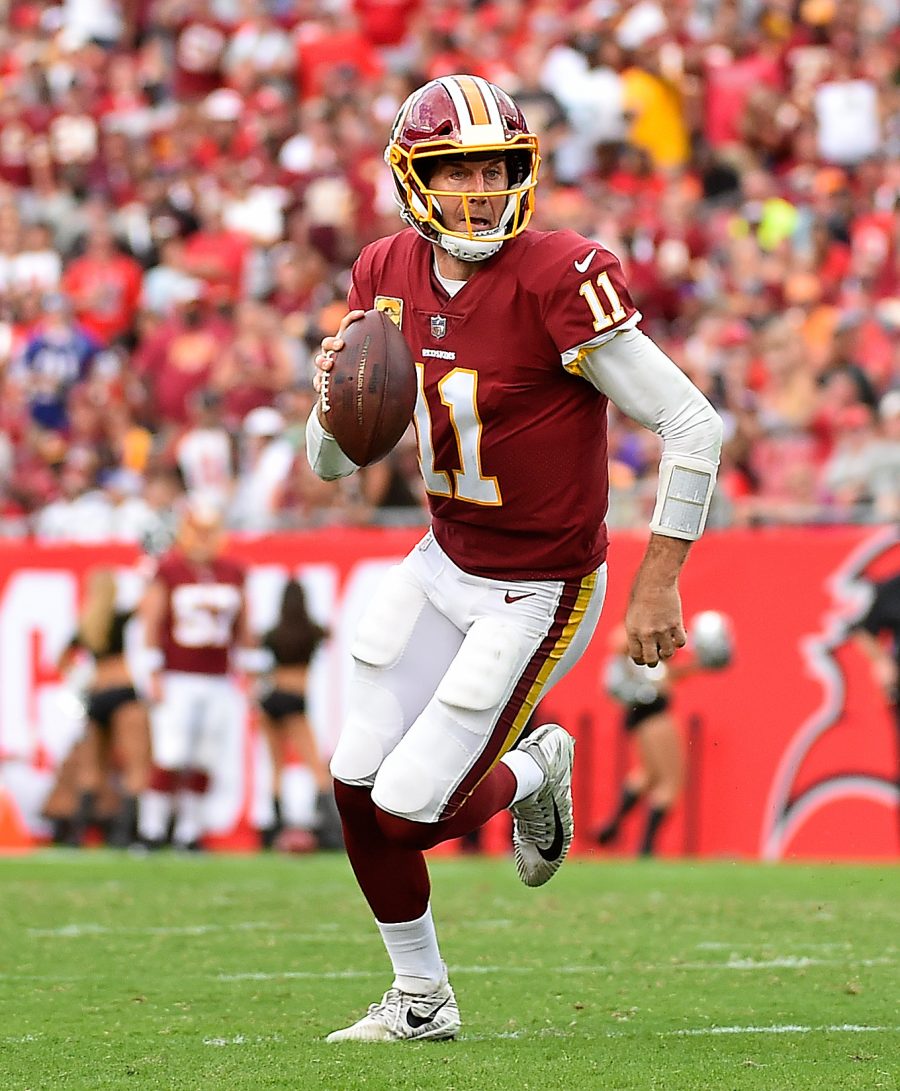 Allen will remain the team's starter for now if he's healthy, head coach Ron Rivera said after the game. Allen was cleared by doctors to return on Sunday even though he never did, which would seemingly indicate he'll be good to go for Week 6. Smith led the team to a field goal right before halftime, but was unable to get anything going in the second half as he was under heavy pressure.
Most importantly it was good to see Smith's health hold up, especially when he took some big hits from Aaron Donald and co. His final stat line turned out pretty ugly though, as he finished 9/17 for 37 yards while taking six sacks. Despite Washington's 1-4 start they're very much in the thick of the abysmal NFC East, especially in the wake of Dak Prescott's brutal ankle injury.
Rivera clearly wants to compete for the division, it's why he benched Dwayne Haskins in the first place, so it'd be somewhat surprising if we don't see Smith again soon. Allen is a fighter, but his upside isn't very high and the team's ceiling is almost certainly higher with a pre-injury Smith if he's able to return to that form.
Allen was 9/13 for 74 yards with a seven-yard rushing touchdown before a hit from Jalen Ramsey temporarily sidelined him. Washington's upcoming schedule consists of the Giants, Cowboys, Giants, Lions, Bengals, and Cowboys, so they've definitely got some winnable games on the horizon. Meanwhile Haskins has been demoted to third string and is reportedly likely to get traded soon, and with all the drama in this quarterback room it'll be a very interesting situation to monitor moving forward.
Photo courtesy of USA Today Sports Images.
Follow @PFRumors