When an offensive or defensive coordinator has success, he often finds himself as a hot head coaching candidate. And while the team that loses its successful coordinator will invariably wish him well in his next endeavor, it will nonetheless lament having to fill his shoes.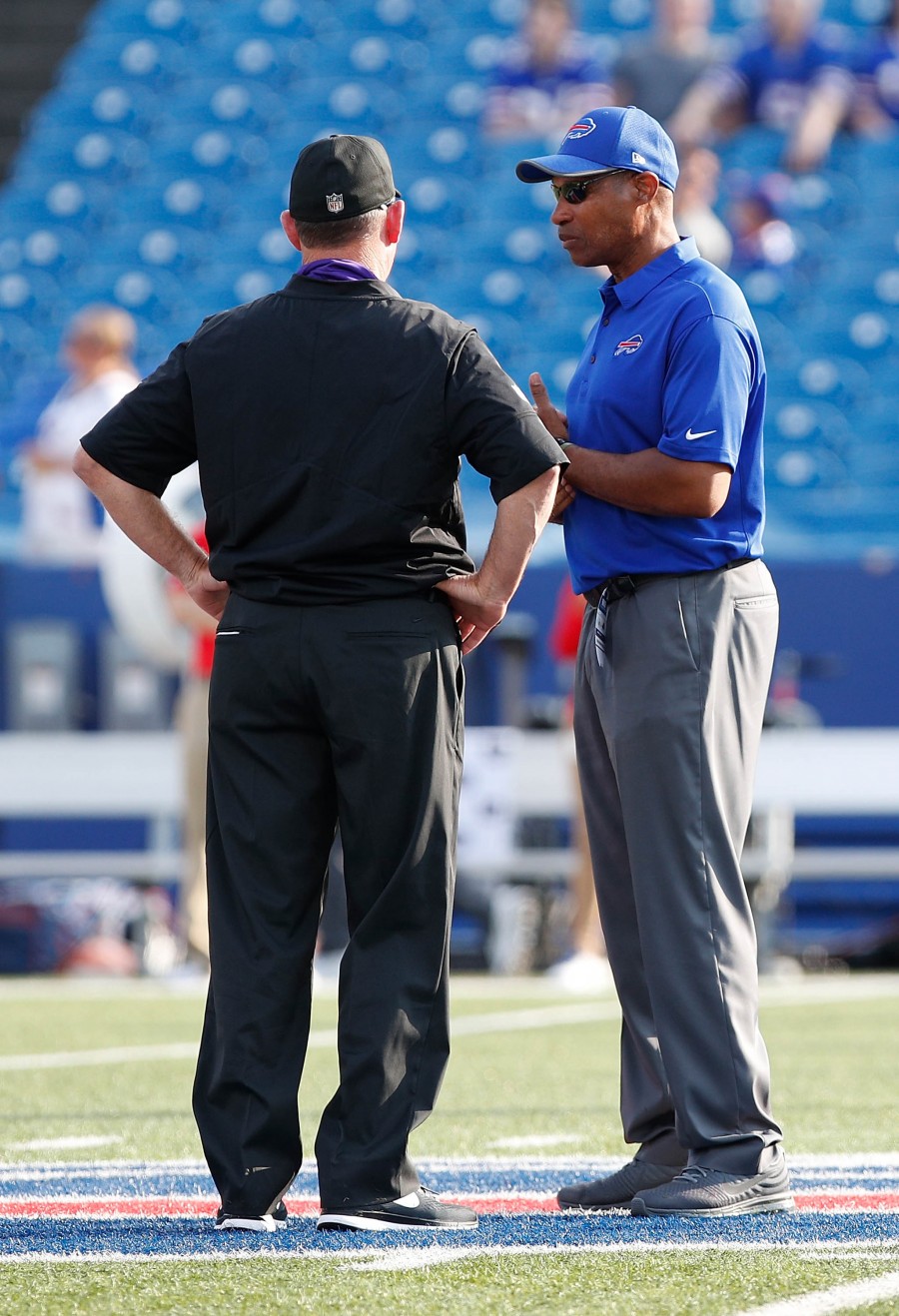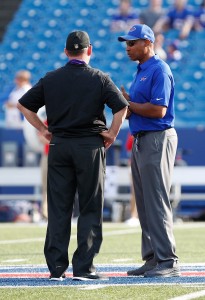 But according to Jason La Canfora of CBS Sports, Bills owners Terry and Kim Pegula are actually "leading the charge" to get Buffalo defensive coordinator Leslie Frazier the head coaching consideration the Pegulas believe he deserves. La Canfora says the Pegulas have reached out to owners around the league to make them aware of Frazier's key role in the Bills' turnaround over the past several seasons and to express their belief that he would make a terrific HC.
Of course, Frazier served as the Vikings' head coach for three-plus seasons earlier this decade. He took over on an interim basis in the middle of the 2010 campaign after Brad Childress was fired, and he had the interim tag removed at the end of that season. That was a difficult time for the Minnesota franchise, as QB Brett Favre announced his retirement the day before Frazier was named the permanent HC, and the roster as a whole was trending in the wrong direction. Still, after a horrible 3-13 season in 2011, Frazier led the Vikings to a 10-6 showing and a playoff berth in 2012.
He was fired after a disappointing 5-10-1 record in 2013, and after stints as the Bucs' DC and the Ravens' secondary coach, he became Sean McDermott's defensive coordinator when McDermott was hired as the Bills' head coach in 2017. While McDermott rightfully gets plenty of credit for turning Buffalo into an AFC power, Frazier's contributions should not go unnoticed. Though his defense is not as stout in terms of yards allowed per game in 2020 as it has been over the past two seasons, the Bills are poised to host their first playoff game in 25 years, which will certainly help Frazier's cause.
Plus, the 61-year-old is highly-respected around the league and is beloved by his players. Many teams are seeking out the next great offensive mind in their HC search, but Frazier — who received the added title of assistant head coach back in March — could garner plenty of attention as well.
Follow @PFRumors