The Bears' quarterback hunt didn't end with the splash that some fans were hoping for. When their push for Russell Wilson went nowhere, they pivoted to longtime Bengals starter Andy Dalton, who just finished a so-so year as the Cowboys' fill-in QB. For now, GM Ryan Pace plans to build the offense around the 33-year-old.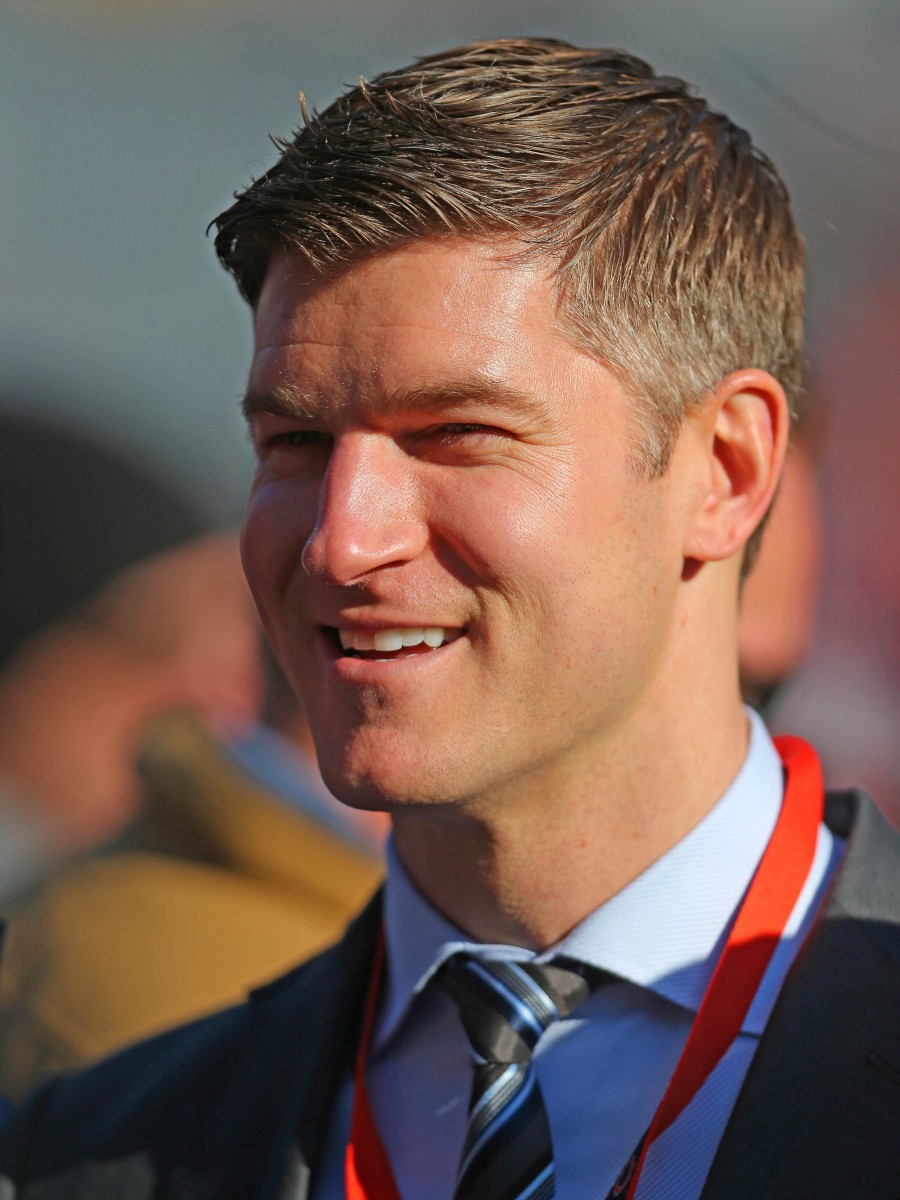 "With Dalton, the things we like as you look at it, obviously his experience — he's a nine-year starter, he's been to three Pro Bowls, a lot of leadership with Dalton, decision making, his decision making, he's won a lot of games in this league," Pace said (via Jeff Dickerson of ESPN.com).
Still, with Dalton backstopped by 32-year-old Nick Foles, the Bears need to think beyond 2021. They currently hold the No. 20 overall pick, which takes them out of the mix for this year's elite prospects. In theory, they could explore trades for the Jets' Sam Darnold, or the 49ers' Jimmy Garoppolo, but they already seem set on experienced signal callers. So, where do the Bears go from here?
Over the weekend, Pace and head coach Matt Nagy discussed their decision to sign Dalton and their mindset heading into the draft.
Pace on Dalton's fit: 
"Andy's been a durable player. I think that is something that is understated. And I think, really, Andy fits our style of offense. When you go through it with our scouts and coaches, he can handle the drop-back game, he can handle the RPOs, the play actions, the movements. And we just felt, as we went through those free-agent quarterbacks, he's one of the more complete quarterbacks that we evaluated in free agency, and we're excited to have him."
Nagy on the draft's QB depth:
"As everybody knows, we've been to a few pro days with some of these quarterbacks and it definitely helps, but there is only so many of those you can do and see. What's fair is every other team is doing the same thing. Ryan and I are super excited about going through that evaluation process together and how we do it. It's a challenge, but we look forward to it. There are a lot of good quarterbacks in this draft class."
Nagy on the QB evaluation process:
"It is more difficult because you just don't have the luxury of being at the combine and seeing these guys throw and see the ball come out of their hands and their footwork. You get to see every one of those guys from the top guy to the bottom guy. Right now you just don't have the luxury of doing that."
Photo courtesy of USA Today Sports Images.
Follow @PFRumors