The NFL and NFLPA have agreed to a $208.2MM salary cap for the 2022 season (Twitter link via NFL.com's Tom Pelissero). That number could change somewhat based on a few factors. Still, it sounds as though they're on track for a significant uptick. Currently, the cap is set at $182.5MM.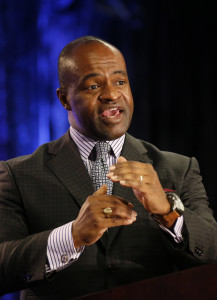 The ultimate number will be determined by the remainder of the league's revenue projections. That includes money from TV deals, radio contracts, and gambling partnerships. If the ~$208MM figure holds, it'll set a new all-time watermark for the cap, which previously spiked at $198.2MM in 2019. Of course, last year's cap was reduced due to the loss of gate revenue and other income for the league.
The two sides will also have to discuss a salary cap floor. As of this writing, there's no minimum for payroll – that's surely front of mind for NFLPA leader DeMaurice Smith & Co., who want to shield against teams cheaping out.
As Field Yates of ESPN.com (Twitter link) notes, this is especially welcome for clubs that have significant dollars on the books for 2022. Already, the Packers, Cowboys, Rams, Saints, Giants, and Bills are carrying more than $200MM in committments for '22. The Packers lead the way with $237MM, per OverTheCap.com, and that might not factor in Dean Lowry's restructure, which shifts a good chunk of his money into next year.
Follow @PFRumors