10:35am: Mike Florio of Pro Football Talk says that the Titans, not the 49ers, are currently expected to land Jones, and that a second-round pick will be headed to Atlanta in exchange. Florio was clear that he is not reporting the Titans have offered or will offer a second-rounder, or that the Falcons — who are still holding out for a first-round choice — will accept it. He is merely pointing out that the general consensus among league execs is that a Tennessee-Atlanta trade featuring a second-rounder is the most likely outcome.
09:06am: Yesterday, ESPN's Jeremy Fowler reported that the 49ers are the team that has been most connected to Falcons receiver Julio Jones in league circles. Fowler also indicated that the Rams were in the mix, which was the first time we had heard Los Angeles pop up in Jones rumors.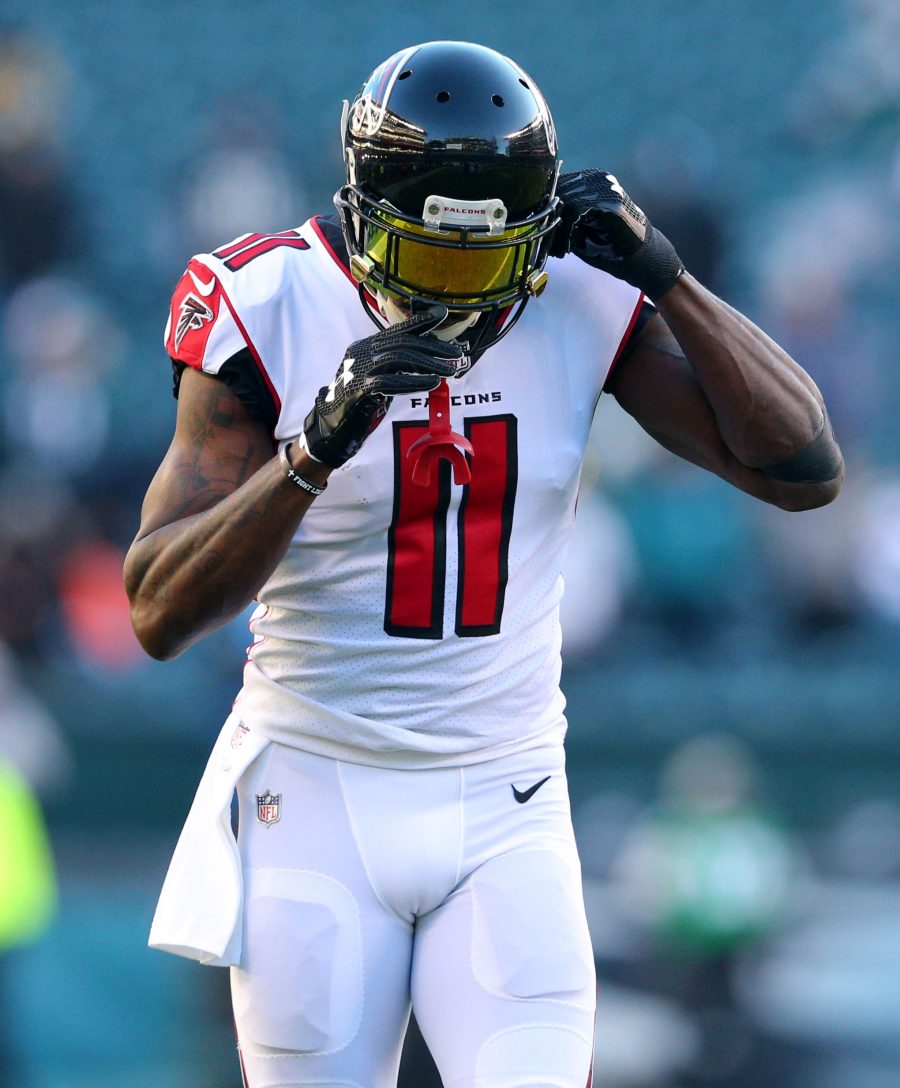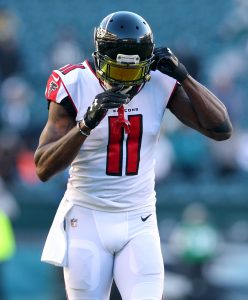 Mike Garafolo of the NFL Network has taken that one step further, reporting that the Rams have discussed a Jones trade with Atlanta (via Michael David Smith of Pro Football Talk). Like the Niners, the Rams would be unable to send a 2022 or even a 2023 first-round pick to the Falcons in exchange for Jones, as their top selections in the next two drafts have been traded away in separate transactions. So if Atlanta really does have an offer in hand that includes a 2022 first-rounder, it would seem that both San Francisco and LA would be out of the running.
However, there has been plenty of skepticism that a club has actually ponied up a first-round pick for Jones, especially given Atlanta's limited leverage. Garafolo also expressed doubt that the Falcons will end up getting a first.
Their draft pick situation aside, the Rams also seem to be an unlikely fit since they have limited cap space and have already devoted considerable resources to the wide receiver position. The 49ers, on the other hand, have the cap space, the WR need, and an obvious connection to Jones in head coach Kyle Shanahan, Jones' former OC in Atlanta. That is perhaps why the Niners are viewed as the clubhouse favorites for the seven-time Pro Bowler.
The Titans also have an obvious hole at wide receiver and would presumably love to have Jones on their roster. Garafolo says that Tennessee has indeed talked about a Jones swap with the Falcons. But if the Titans were to swing a deal, GM Jon Robinson would need to do a fair amount of maneuvering to create sufficient cap space, and Atlanta might need to absorb even more of a financial hit than it was planning on.
Right now, no deal is imminent, according to Garafolo. So even though the Falcons could realistically trade Jones this week — a post-June 1 transaction is the only way this ever made sense — it seems it will take a little longer than that to reach a resolution.
Follow @PFRumors